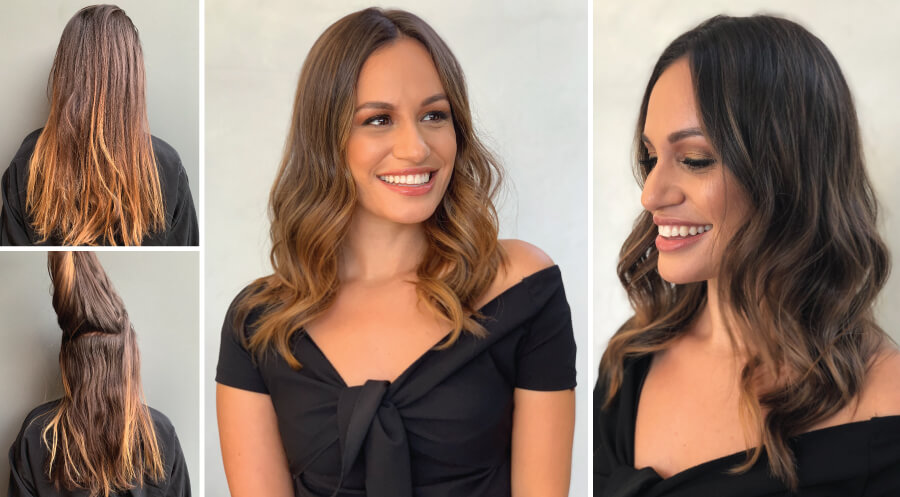 FAST FACTS: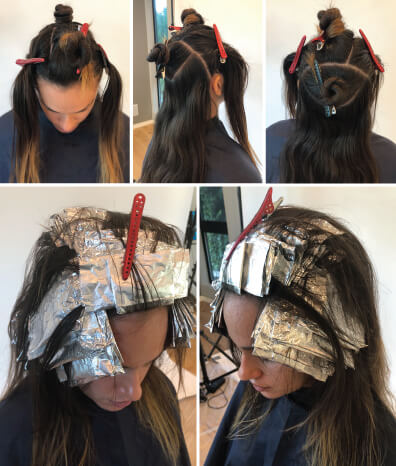 THIS MELT TECHNIQUE IS A MAJOR TIME-SAVER:
"Typically, there's a lightening process and a depositing process," explains Gina. "We go in and we lighten the hair, wash, dry, and more work still needs to be done." Instead, Gina lightens and darkens at the same time.
IT'S ALSO A MONEYMAKER:
"Color correction means a look that's two shades lighter or darker," says Gina, who explains that some colorists will book that as a Balayage, which is a less time-intensive process. Predicting the work that lies ahead is key.
DISCOVER YOUR CLIENT'S COMFORT LEVEL:
Gina advises asking your client, "Are you okay getting a lot of attention?" This will help you understand how far to take the color correction; and avoid guests returning for a re-do because they are over-darkened or over-highlighted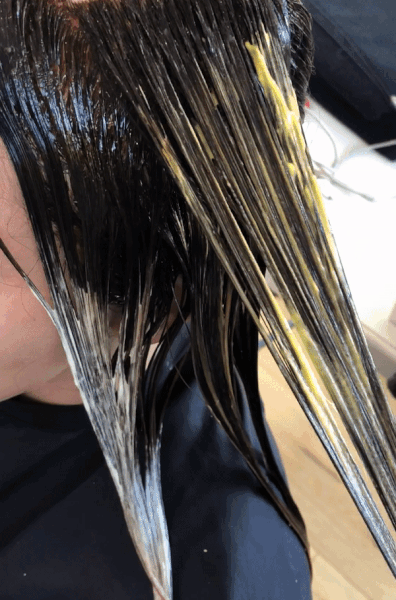 ASK THE "BLONDE?" OR "BRUNETTE?" QUESTION:
This is important, because the answer dictates the direction you go with color. "If your client says she wants to be a brunette, focus NOT on what you put in, but instead on what you leave out," advises Gina. "More back-to-back slices will give her that pop and dimension without taking her completely blonde."
GO FOIL FREE:
To avoid over-processing when creating this Modern Melt, Gina doesn't even bother with foils. Instead, she carefully colors each section of hair with lots of tension, rubbing the backside so it's thoroughly saturated; then carefully places that piece down to process.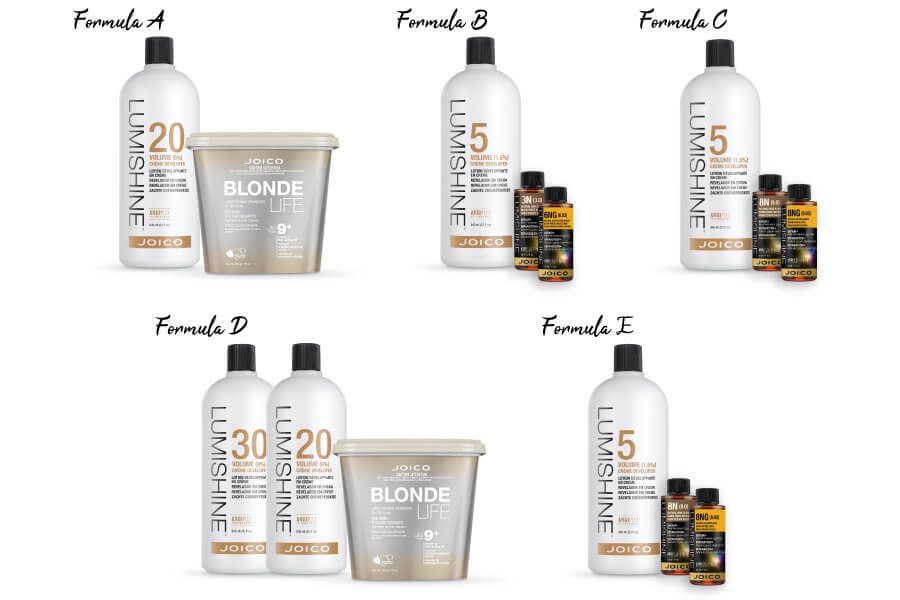 FORMULAS
Formula A (foils) Joico Blonde Life Lightening Powder + 20-volume LumiShine developer (1:1.2)

Formula B (lowlight & root) equal parts Joico Lumishine Demi Liquid 3N + 6NG + 5-volume LumiShine developer

Formula C (second lowlight/caramel highlight on dry) equal parts Lumishine Demi Liquid 8N + 8NG + 5-volume LumiShine developer

Formula D (Balayage) Blonde Life Lightening Powder + 25-volume developer (1:1.25)

Formula E (damp hair) equal parts Lumishine Demi Liquid 8NG + 8N + 5-volume LumiShine developer