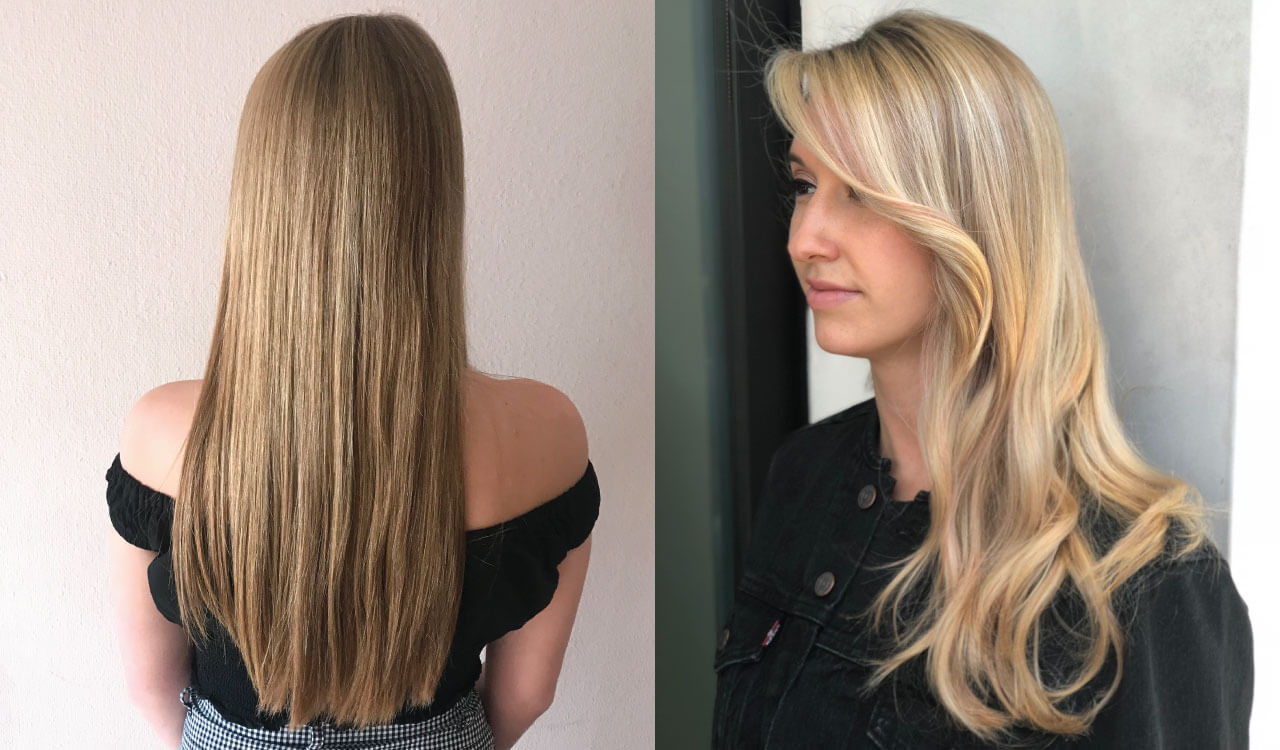 Zoe Carpenter (ZoeQueenOfBlonde) fuses her signature Blonde Diffusion method with the Salon I-Deas Undermelt. Using Joico Artistry foils and new Blonde Life Hyper High Lifts and Color Intensity Rose Gold, dynamic dimension is a breeze.
Blonde Life Hyper High Lift Creme Color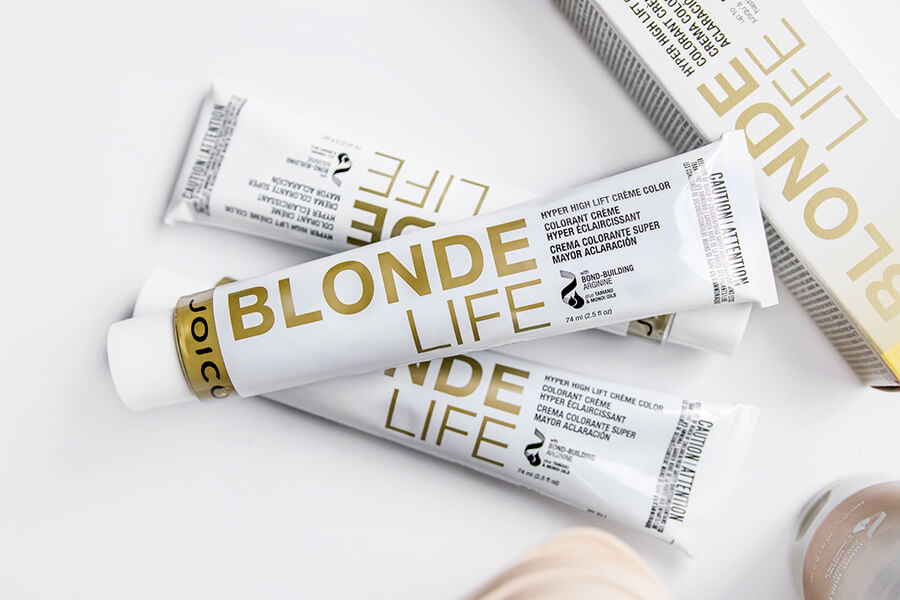 COLOR FORMULAS
Formula 1 : 1/2 oz (15ml) Blonde Life Hyper High Lift Clear Booster + ½ oz (15ml) Blonde Life Hyper High Lift Champagne + 2 oz (60ml) 40 (12%) Volume LumiShine Developer
Formula 2 : New Color Intensity Pearl Pastel Rose Gold
Formula 3 (Lowlights): Free Play Clay Lightener + 20 (6%) Volume LumiShine Developer
FORMULA STEPS
Step 1: Starting in the back, take a diagonal slice parting that mimics the hairline at the left side nape. Apply Formula 1 from scalp to ends. Feather in the scalp area instead of a harsh line application so that the highlight looks lived in and natural.

Tip: Use Joico Artist Foils when working on long hair for ease of application.

Step 2: Take another diagonal slice parting, leaving hair in between, and apply Formula 2 from scalp to 2/3 down the section towards the ends. Leave out the tips of the ends to create a "balayage" look with your contouring lowlights.

Tip: As you take diagonal partings, take them erratically and changing the diagonal direction as you work up the head. This will create a personalized look that is customized to the head shape. This will also make the contouring and seamlessly blend together.

Step 3: Continuing working up the head, alternating Formulas 1 and 2, in varying diagonal slice partings. Remember to take slice partings around the hairlines and ears to contour the color to the client.

Step4: Finish the back of the head up through to the top of the crown with Formulas 1 and 2. Repeat on the other side.

Step 5: Take a deep slice parting that is diagonal forward and mimics the hairline at the temples. Apply Formula 3 to add brightness to the face. This will make the back formulas look more diffused in a reverse method. Brighter around the face and deeper in the back for a seamless blend.

Step 6: Take additional face framing diagonal slice partings and apply Formula 3 until the entire face frame is complete.

Step 7: Behind the face framing highlights, take diagonal forward slices and apply Formulas 1 and 2 in alternating methods just like the technique in the back.

Step 8: Work all the way up till you reach the top of the front sections. Repeat on the other side.

Step 9: With the remaining hair that has been left out, take wide sections of hair, over direct up and apply Formula 3 in an undermelt balayage method.

Step 10: Continue under-melting throughout the remaining left out hair using Formula 3.

Step 11: Process for up 60 minutes. Shampoo and Condition with Blonde Life Brightening system. Style as desired with new Blonde Life Brilliant Tone Violet Smoothing Foam and Blonde Life Brilliant Glow Brightening Oil.