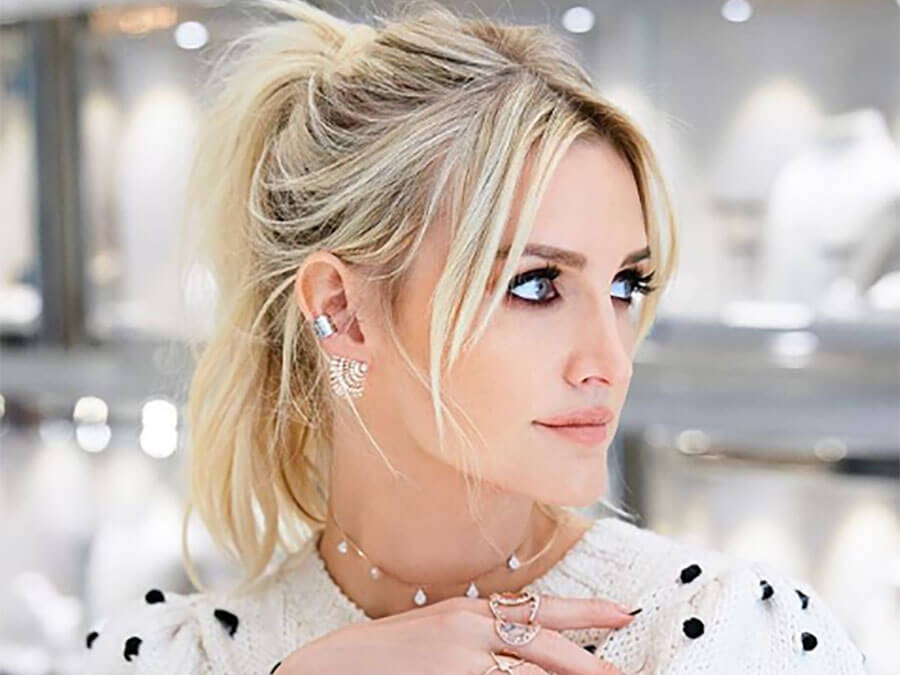 WHY DENIS DE SOUZA LOVES THIS STUFF…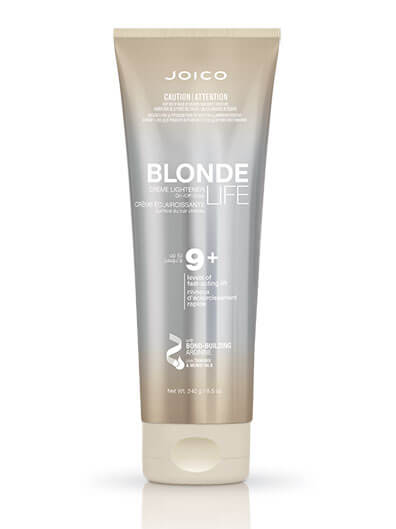 Creamy, easy, powerful Blonde Life Crème Lightener is packed with all the celebrated ingredients of the popular Blonde Life line:
• Bond-building arginine, which is a natural amino acid, crucial to maintain hair's strength and resilience. (It actually reduces breakage by 77% in a single treatment.)
• Monoi Oil (a rare, exotic blend of Coconut Oil and Tahitian Gardenia Flower), which fights frizz, boosts shine, and protects hair from environmental damage.
• Tamanu Oil, a rich, Southeast Asian UV-absorber packed with fortifying Omega-6 and -9, to deeply hydrate hair, bump up shine, and banish brittle strands.
FORMULA
Formula 1: New Joico Blonde Life Crème Lightener + 20 Volume Veroxide Developer

Formula 2: Vero K Pak Chrome N8 + Vero K Pak Chrome Activator

Formula 3: LumiShine Demi-Permanent Liquid Clear + 5 Volume LumiShine Developer
STEP-BY-STEP
Step 1:
Do a full head of highlights using Formula 1. Process until level 10 is achieved. Shampoo and rinse using Blonde Life Brightening Shampoo and Conditioner.

Step 2:
Apply Formula 2 in a shadow root method, just 1 inch of the scalp to soften the highlights and create a natural, seamless blend.

Step 3: 
Apply Formula 3 to entire head to add a high-definition gloss, and process for 10 minutes. Shampoo, rinse, and style as desired.