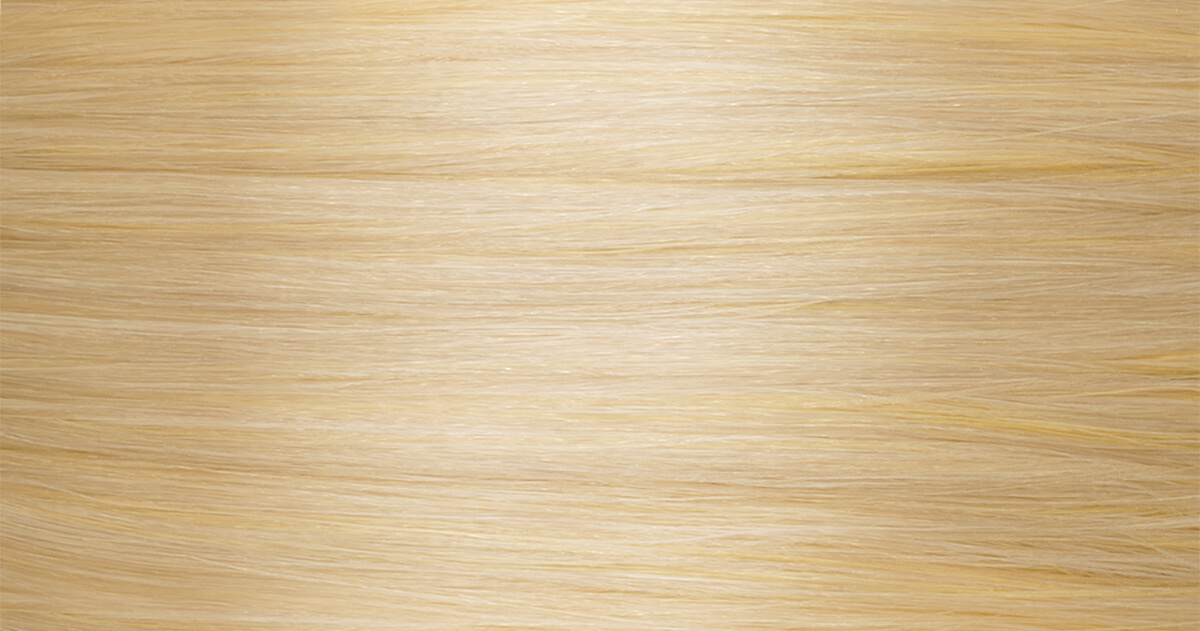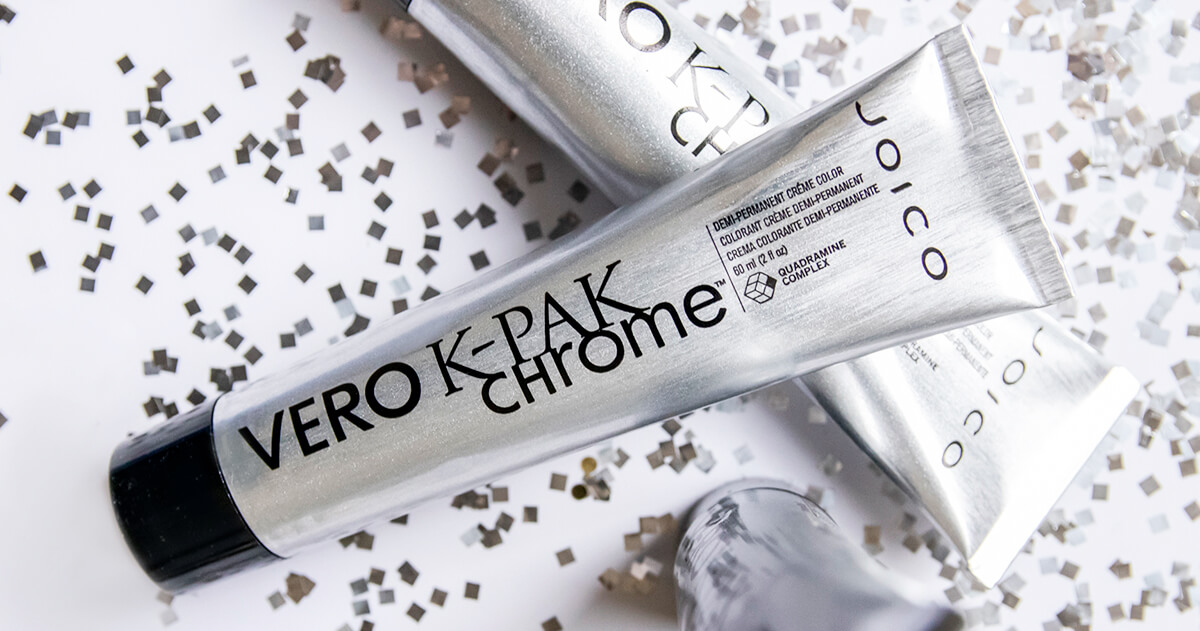 Clean, pure, and as dazzling as a snowflake, this toning formula produces a stunningly cool pastel shade of blonde. This is the ideal icy blonde tone—not too ashy and without a trace of warmth
COLOR FORMULAS
Level 4 Light Brown, Level 5 Lightest Brown or Level 6 Dark Blonde

PRELIGHTEN:
Formula: VeroLight Lightening Powder 1 scoop
Developer: 20 Volume Veroxide, mix to desired consistency
Processing: Lift hair to the 7th stage (pale yellow). Rinse, shampoo, condition, and thoroughly dry the hair (50% dry).

TONE:
Color 1: ½ oz Vero K-PAK Chrome V9 Platinum
Color 2: ½ oz Vero K-PAK Chrome Clear Gloss
Developer: Vero K-PAK Chrome Activator
Timing: Apply to root area only. Attempt to avoid a roots-to-ends application of the toner. Process for up to 5-10 minutes at room temperature, checking frequently.