MIDNIGHT MAGIC
Featuring Joico Global Brand Storyteller, Olivia Smalley
Want to usher in a really good year? Start with a gorgeous (but so easy) hair hack that gets you glam faster than the ball drops. Joico Global Brand Storyteller, Olivia Smalley, queen of genius hair hacks, has created this jazzed-up riff on a pony just for you; and she's got the how-to's, here.
COUNTOWN TO STUNNING: THE 10-SECOND(ISH) 'DO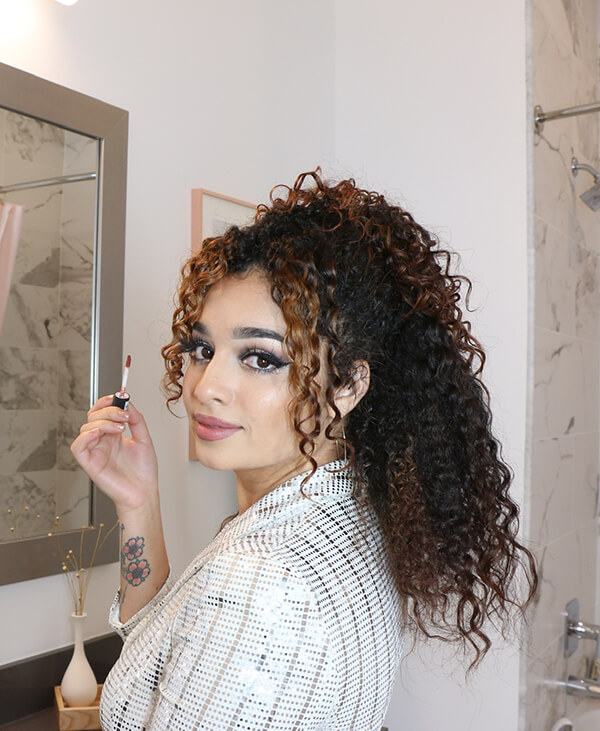 The swanky bash is about to start. You have the blinged-out dress. The sky-high heels. Those earrings that seriously rock. And now it's time to pull your hair into something equally awesome…with little time to spare. The hiccup? "Suddenly, you look into the mirror you realize that even with all the planning, you're not having a good hair day," says OIivia, who's got an instant solution: a half-up ponytail inspired by celeb pop princesses. "This fall/winter season, we're loving a high and tight half-up pony, and we've seen a whole host of celebs rocking this look as well. It's both simple and versatile," she explains.
What we love about this look for NYE: "It's great for all hair types – even a head of beautifully textured curls. It doesn't matter if you're a skilled hairstylist or not; everyone should try this look because it's completely fool proof!"
Olivia's secret pony hack: "My tip is inspired by the hair pros that work New York Fashion Week. We've all encountered the scenario where a scrunchie is either too big or too small for your pony; so instead of using a regular hair tie, you're going to reach for elastic string. This allows you to customize the length according to your specific needs.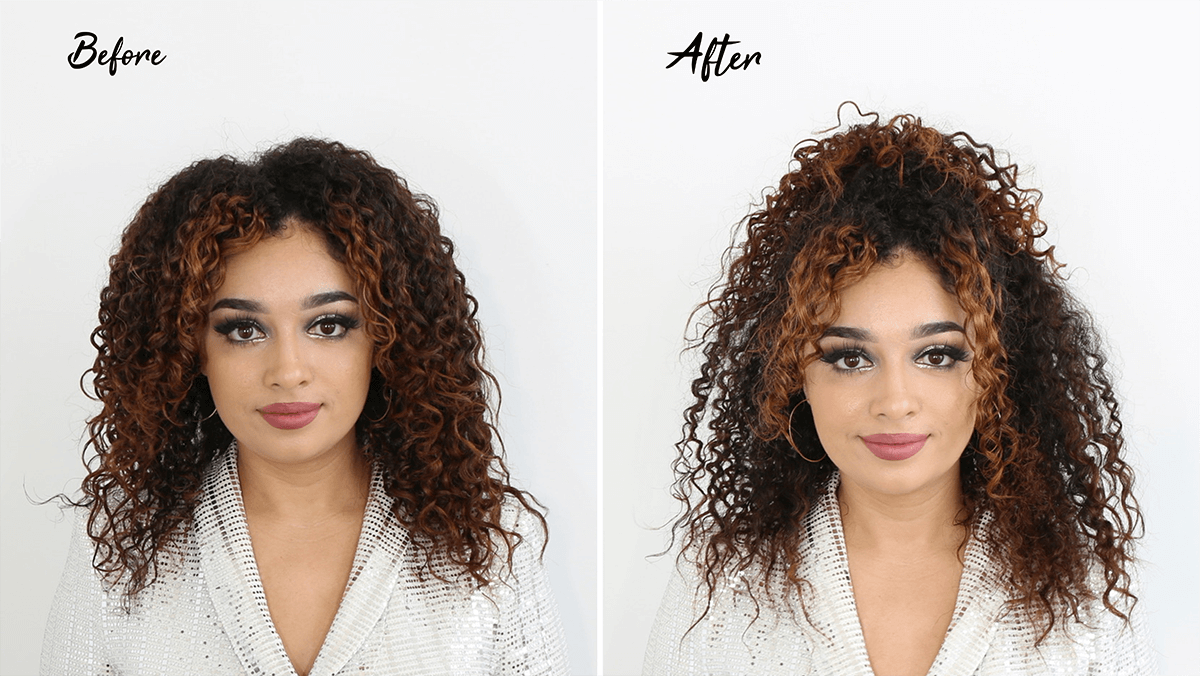 THE STEP-BY-STEPS
1. Prep hair with Joico Zero Heat.
2. Section out a few pieces to frame your face.
3. Starting at the tip of your ears, section your hair into a half-up, high pony. Smooth out any bumps or flyaways.
4. Using your cut piece of elastic, wrap it around the top section as many times as necessary, until it feels secure; then tie it off.
5. Finish of hair with KPAK Color Therapy Luster Lock Glossing Oil for a shiny, smooth finish.
View this post on Instagram