BYE BYE, BLEEDERS!
Featuring Joico Global Brand Storyteller, Olivia Smalley
Here's the nightmare scenario: You're checking a client's foils during processing and realize that formula has bled into their existing color, which is the "root" cause of unsightly spots and lines of demarcation. Hair superstar, Joico Global Brand Storyteller, Olivia Smalley, to the rescue…with her favorite foil hacks designed to prevent bleeders.
Do this, not that! First-aid for bleeders
SLOW DOWN THAT MIXING
When Olivia mixes her Joico Blonde Life Lightening Powder in the bowl, she never whips it. Why? "Whipping the lightener adds oxygen, which causes it to expand and ultimately, bleed into the foil," she explains. So instead, Olivia GENTLY stirs it until it reaches a toothpaste-like consistency. "This consistency ensures the lightener stays where you put it. Anything runnier in texture can cause bleeds."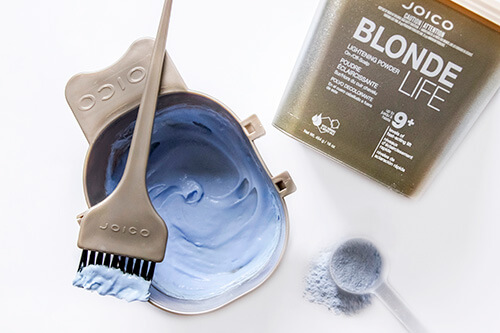 TENSION IS NOT A HEADACHE
In fact, says Olivia, tension is "everything!" By locking the foil down right at the root, you'll stop the slipping which leads to bleeding. Olivia does this by placing the foil directly up against the scalp, and then using her pinkie-pointer technique to anchor the foil on both corners. "This locks it in tight," she explains.

TAKE A COTTON TO IT
Oops…it happened despite your best intensions. So now it's time to stop the bleeding by pulling out a swath of cotton and placing it right above the top of the foil. Says Olivia, "Cotton's a great insulator and creates a barrier for lightener."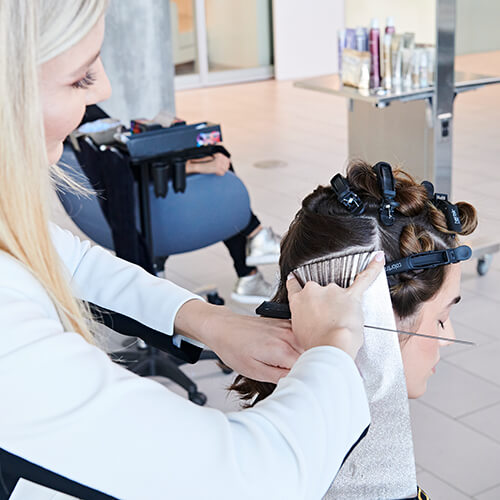 Want to see the bleed hacks in action? Watch Olivia tackle them, here…
View this post on Instagram