THE DIRTY-DAY PONYTAIL
With Joico Global Brand Ambassador, Larisa Love
Sometimes, the simplest things are the smartest. And that's the case with Larisa's cool pony – an adorable rescue for days when the schedule doesn't allow for a full-on shampoo and blowout. At first, it seems like a no-brainer (Ok, I pull my dirty hair up into a ponytail with a scrunchie. What's the big deal?). But watch her technique unfold, and you'll notice all the mini tweaks Larisa makes to turn an ordinary updo into something special and purposeful-looking.
Not the kind that implies, Hey girl…you need to wash your hair. But the kind that Joico Global Brand Ambassador, Larisa Love, creates when time is limited and her hair is in serious need of a shampoo. It's a cute-as-heck ponytail – and, trust us, the only look people will shoot you is one of pure envy.
WHAT YOU'LL NEED
• 2 scrunchie hair bands – the thicker and softer, the better
• A glam ribbon (Larisa uses Chanel; but if you have a designer dupe lying around, we won't tell)
• Joico Body Shake Texturizing Finisher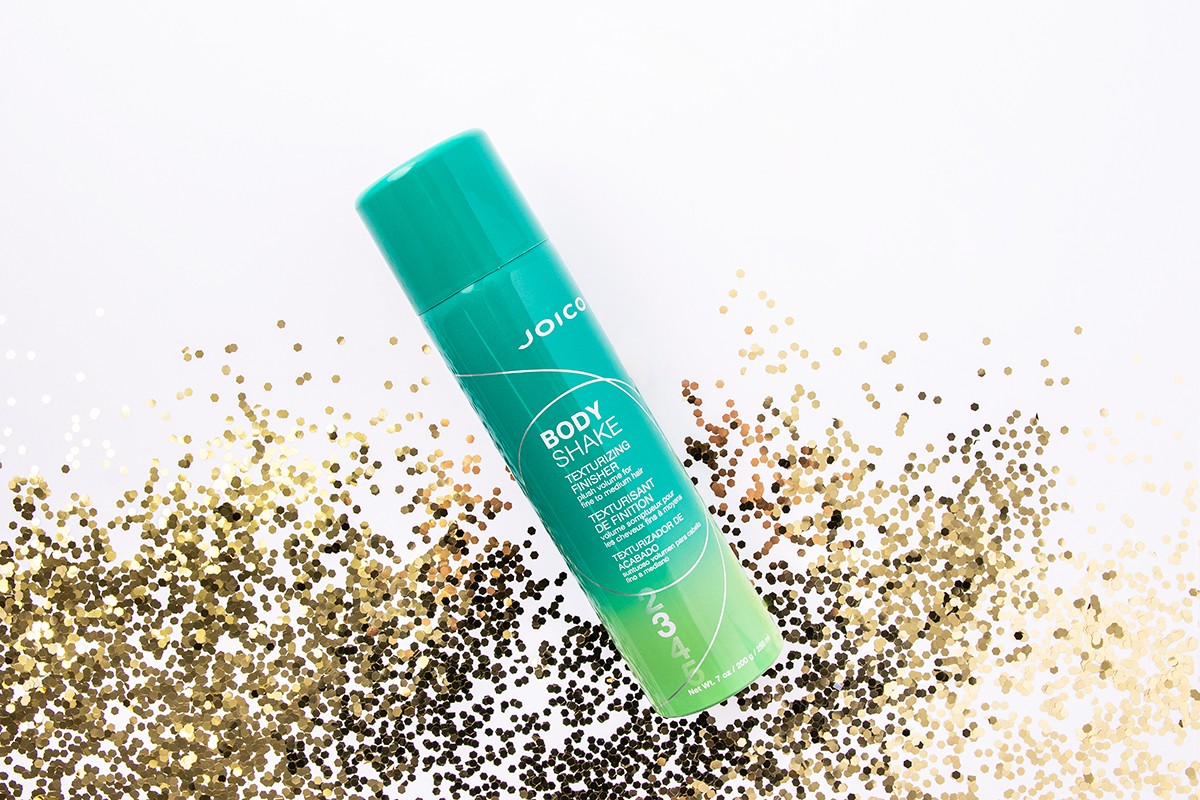 Now do this
Step 1: Pull hair into a high ponytail, securing with the scrunchies (doubling up lifts the pony higher off the head).

Step 2: Loosen up little pieces at the crown (near the base of the pony) for volume.

Step 3: Pull out face-framing pieces in front to add interest and softness.

Step 4: Wrap a long ribbon around the base of the pony and tie into a bow; bring ends forward to frame your face.

Step 5: Apply a few sprays of Body Shake into the ponytail for extra fullness.

BY THE WAY
Did you know you can transform Day 2 (or 3, or 4) hair into just-washed glory without going near the shower? More than just your average "dry shampoo," Joico's Weekend Hair actually doubles the longevity of investment salon hair color so you can keep the big fade away. Using a trio of unparalleled oil-absorbing ingredients to recreate the glory of a fresh blowout, this volume-boosting formula delivers a luxurious, just-washed fullness, fresh, clean scent, and velvety soft hair in seconds. Bypassing that typical powdery-dry finish of so many day-two shampoos, it's the ultimate feel-good time saver.
View this post on Instagram