Want to know what life's like through the lens of a glam-slam hair pro? Come share a day with Joico International Guest Artist, Cherry Petenbrink…
6:30 A.M. This is actually sleeping in; because when I'm on the road for shows or events, call times can get insanely early. My amazing husband (we've been married 32 years) gets up at 4:30 A.M. for work, so I've learned to say good morning, goodbye, have a great day, and then go back to sleep. I'm not a morning person, but my 3 fur babies are usually ready for breakfast, so the barking starts. Thanks to them, I never have to worry about over-sleeping.
6:35 A.M. Let the puppies out and make coffee. I have to keep a close eye on Effie — she's a 13-year-old blind Morkie, and she's already wandered into the pool. When I'm home in Houston, I really like to enjoy my first cup of coffee – so much better than hotel coffee.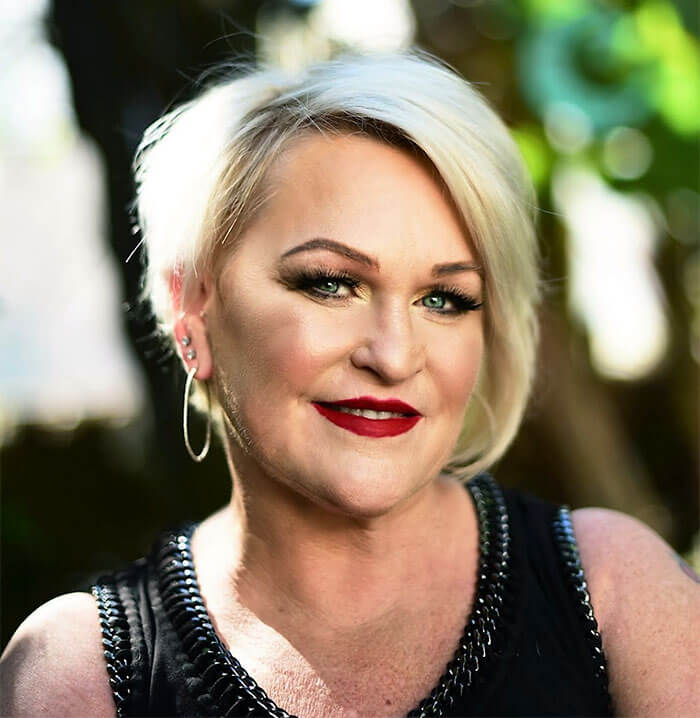 6:45 A.M. I do my first Insta check. Who commented, how many people watched my stories, check international emails that have come in while I was sleeping. Then, time to get ready for my 2-mile morning run/walk/plank.
7:00 A.M. Out the door for my exercise before it gets too hot. I have to cover up and protect my skin, so earlier is better. One mile with dogs Scarlet and Kingston, one mile solo.
7:30 A.M. More coffee and breakfast. Avocado on multigrain toast is a favorite. I put on the news when I'm home, ask Alexa my daily horoscope, write my first IG post.
8:00 A.M. Get myself together – which depends on the day and the plan. If I've been away working for a long period of time, I keep beauty routine minimal. Moisturize, mascara, a bit of highlighter, brush my teeth, done. If I'm doing videos or even interviews or anything creative, I like to dress up; it makes me feel more professional. Honestly, though: At least one day a week, I'm makeup-free in yoga pants and a tank top or casual, flowy sundress..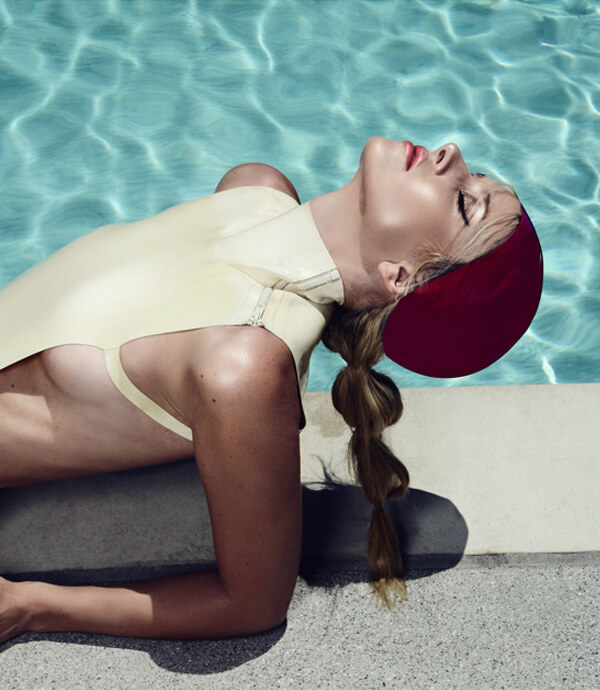 8:30 A.M. Time to get productive. I often have multiple projects going. I'll spend most of the day planning events, creating formats, editing photoshoots, refreshing wigs, building social content, and doing interviews or content for the beauty trades. (I'm on the Beauty Launchpad Magazine advisory committee and education team, and was recently invited to judge NAHA.)
10:00 A.M. It's my favorite part of the day, thanks to my 3 grown children: good-morning calls from my West Coast grandbabies.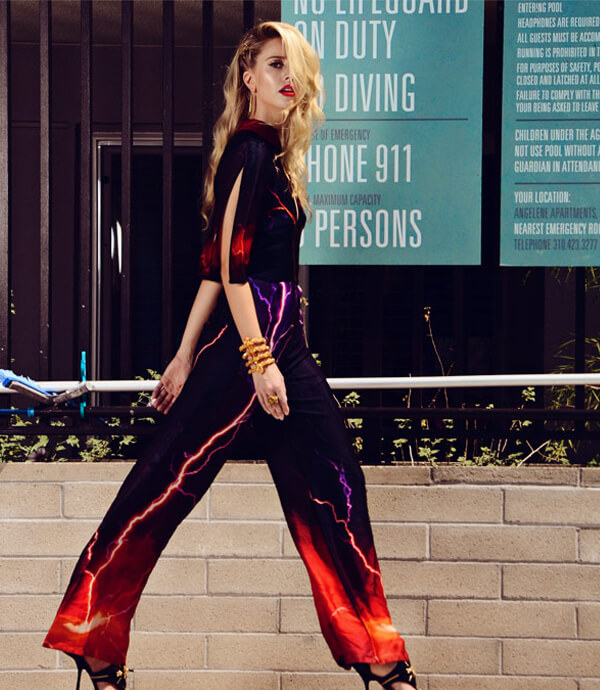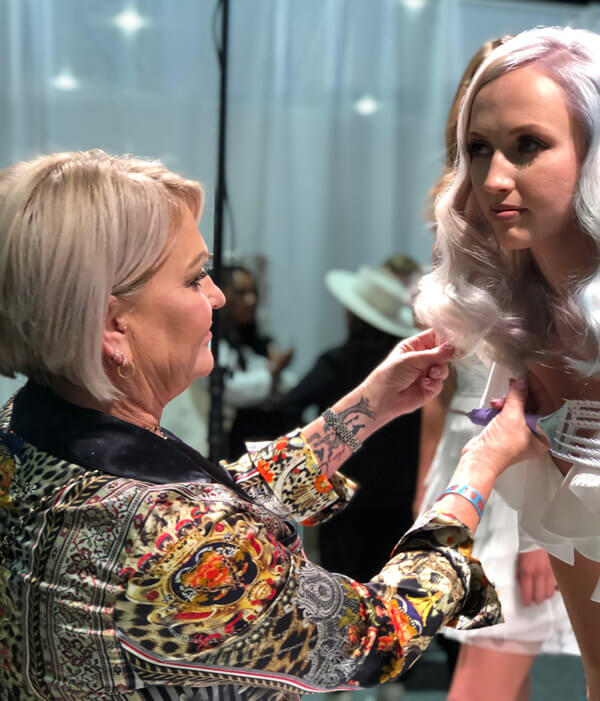 12:00 P.M. Grab a snack, quick salad, or leftovers. Have a second look at IG and post again.
1:00 P.M. I have an event coming up at a big academy, where I'm inspiring the students with wigs and unique hair pieces, so I have hair sheets to make, wigs to refresh and style, hairpieces to make and prep. Also perfecting a new technique for a FB takeover that's coming up. I've been dedicating 2 – 4 hours a day to creating content to share on social outlets and have the perfect studio in my house. I book clients or use doll heads. My goal is two or three full looks, concentrating on color techniques, cutting techniques, styling, and finishing. Also, wig tips, hair pieces, and business building, I owned a full-service commission salon for 10 years.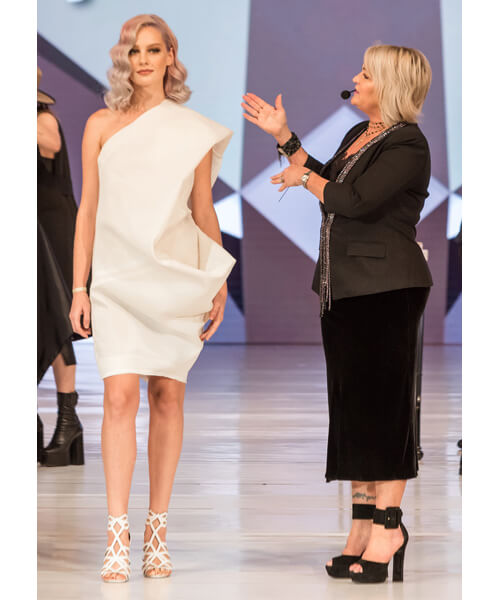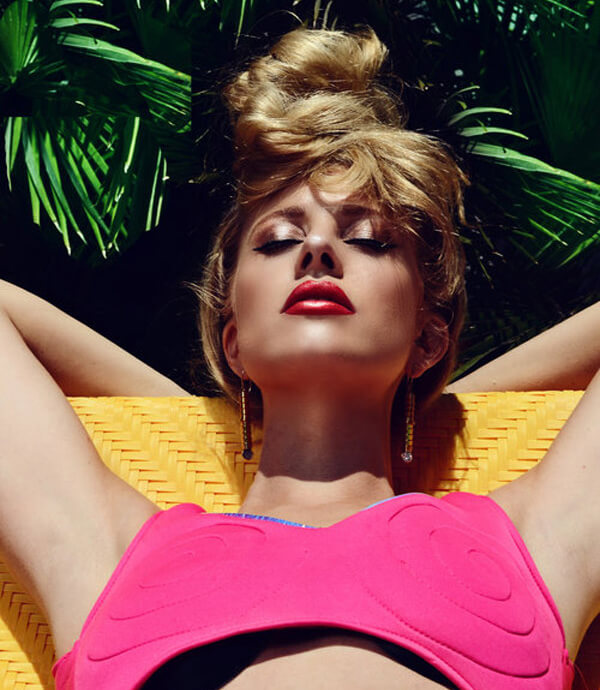 5:30 P.M. Plan dinner. My husband likes to go out to eat when I'm home, but I prefer to cook and eat in. I love to grill fish, seafood, chicken with a nice salad or some veggies. I'm obsessed with cauliflower rice at the moment.
7:30 P.M. Perfect time for a swim and jacuzzi. Relax and chill for a while with hubby. He's asleep early.
8:30 P.M. I usually get my yoga mat out and do some weights, floor exercises, and stretching for 30 minutes. Might do some editing of video from the day. I'm working hard on my social game; I've been around a long time, and to stay relevant, I've forced myself to evolve and elevate.
10:00 P.M. Chamomile tea and an hour of DVR watching.
11:00 P.M. Bedtime. I turn out the lights; no TV in bed. I love to listen to Deepak or Oprah meditations, which help shut down my creative brain, allow me to relax, and get a good night's rest in a calm, quiet, positive place.