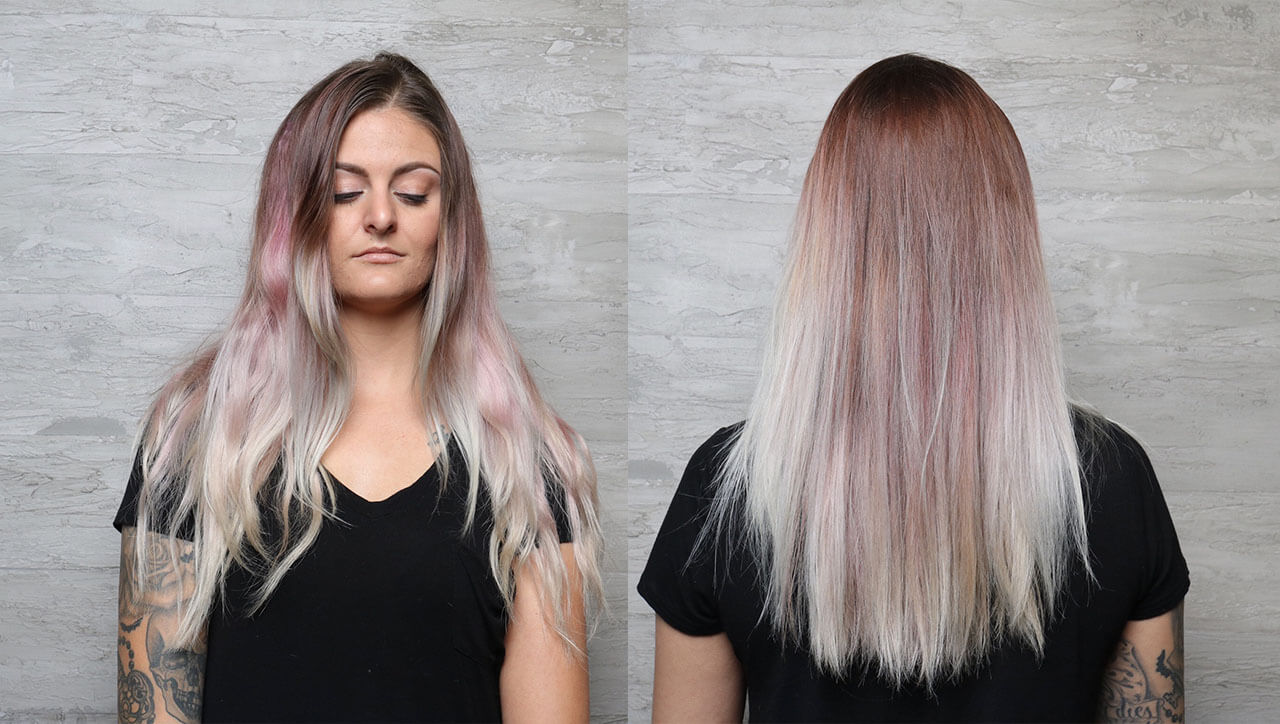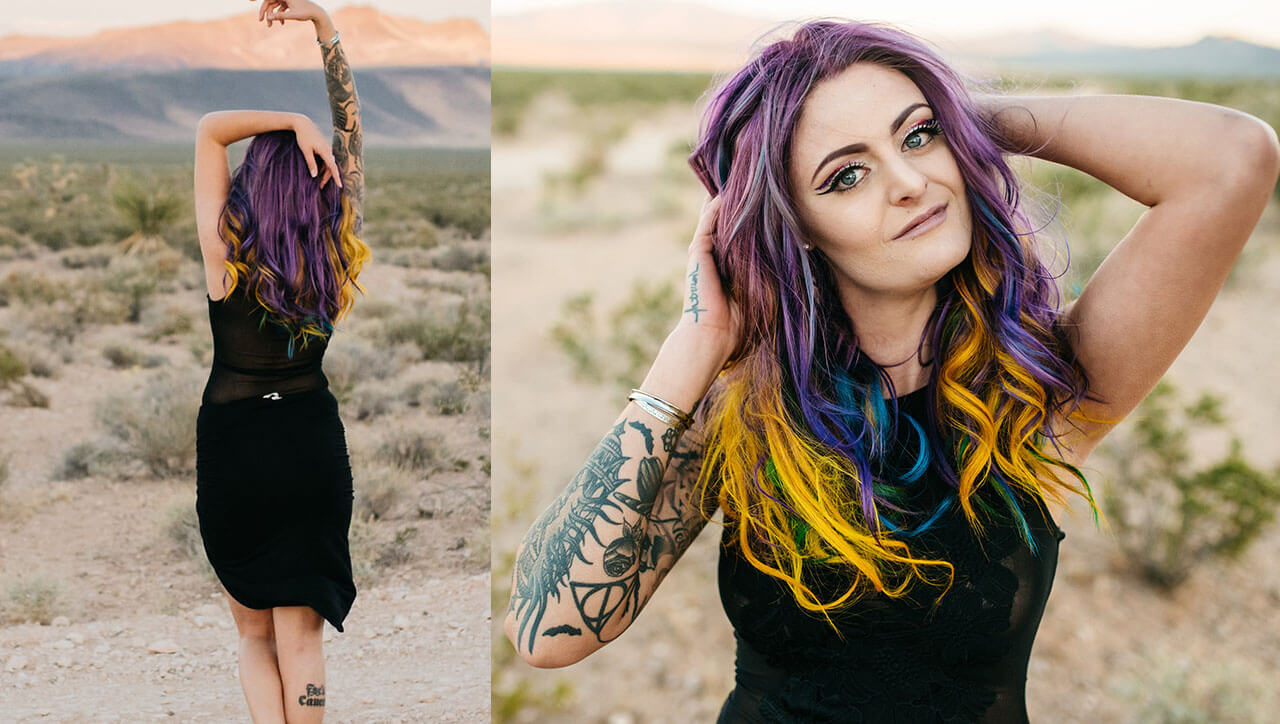 The name of this look was inspired with the yearly Unicorn Tribe spotlight based on a theme. This theme was Tim Burton and zodiac elements. The model was Tim Burton and her hair was the zodiac signs of color and location elements.
Color Intensity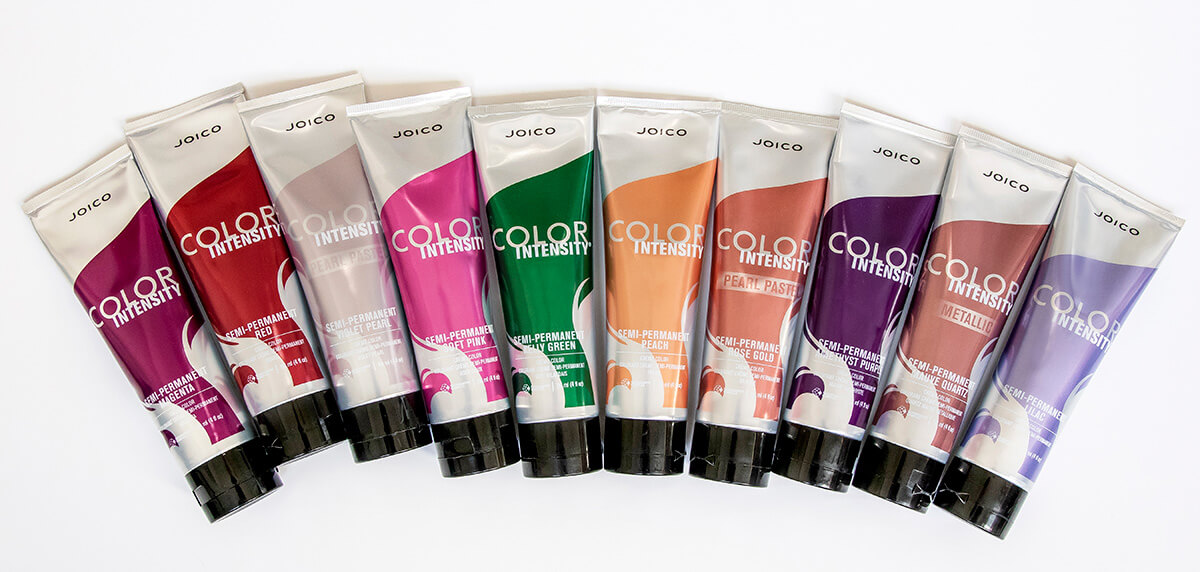 COLOR FORMULAS
FORMULA 1: Blonde Life Lightener + 20 Volume Developer

FORMULA 2: FreePlay Clay Lightener + 40 Volume Developer

FORMULA 3: LumiShine Permanent Crème Color ¼ oz. 5BA + ½ oz. 10BA + ¼ oz. 9BA + ¼ 7BA + 5 Volume LumiShine Developer

FORMULA 4: ¾ oz. Color Intensity Amethyst Purple, ½ oz. Violet, ¼ oz. Light Purple

FORMULA 5: ¾ oz. Color Intensity Violet + ¼ oz. Amethyst Purple

FORMULA 6: Hot Pink, Mauve, Yellow

FORMULA 7: True Blue, Kelly Green, Yellow

FORMULA 8: Kelly Green, Yellow, True Blue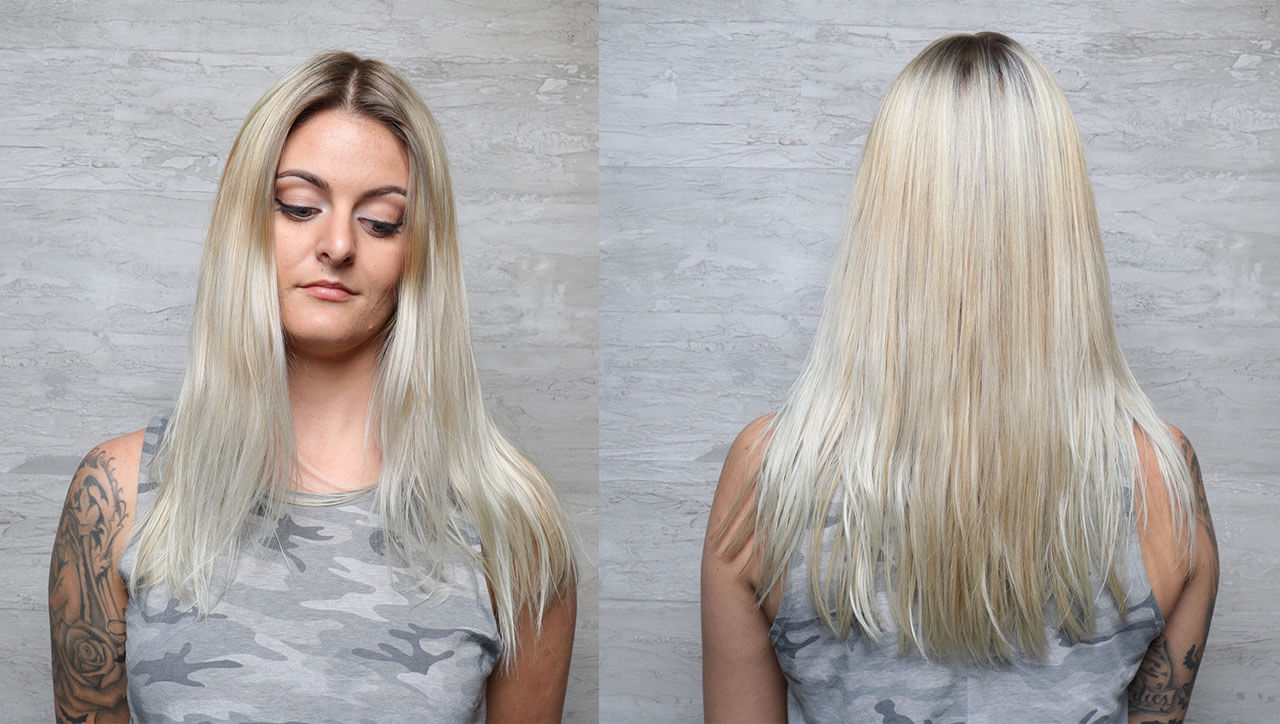 STEP 1:
Prelighten with Formula 1 in fine, baby weaves at the crown, while using Formula 2 to paint the rest of the hair. Tone with Formula 3.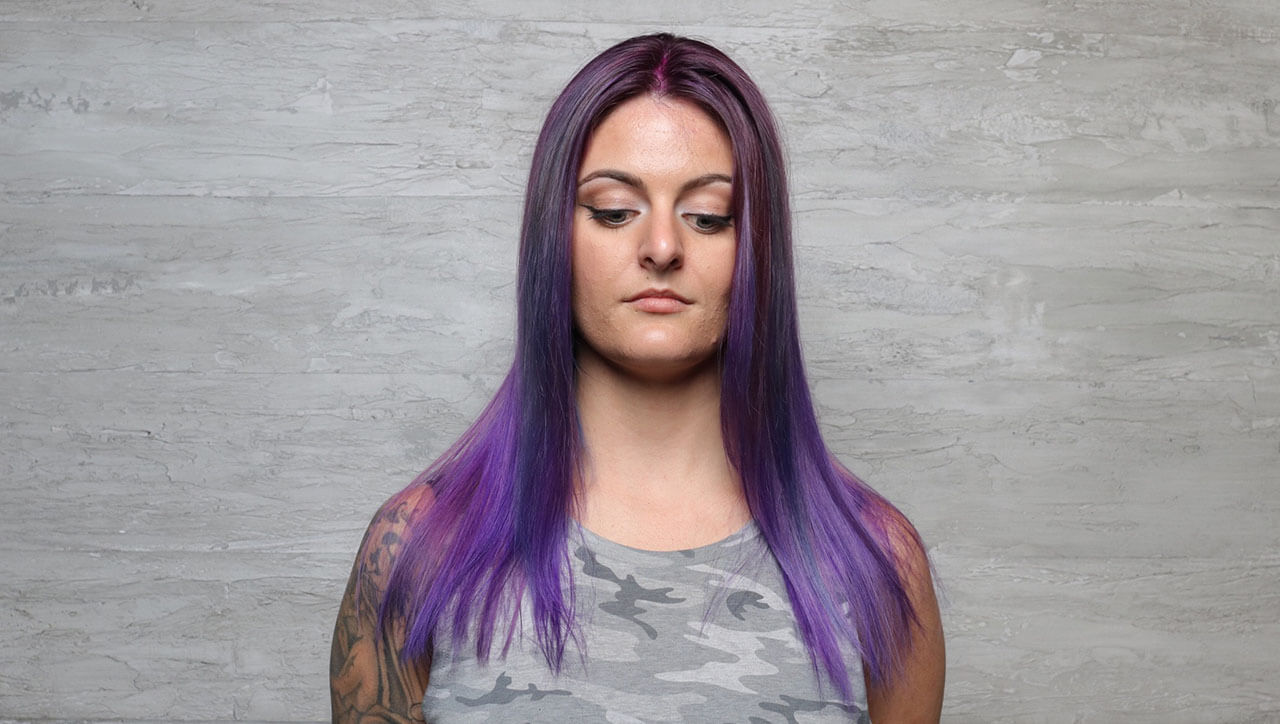 STEP 2:
At the base, use Formula 4 and melt down into Formula 5 with a few pops of Color Intensity Moonstone along the sides of the hair (at your discretion).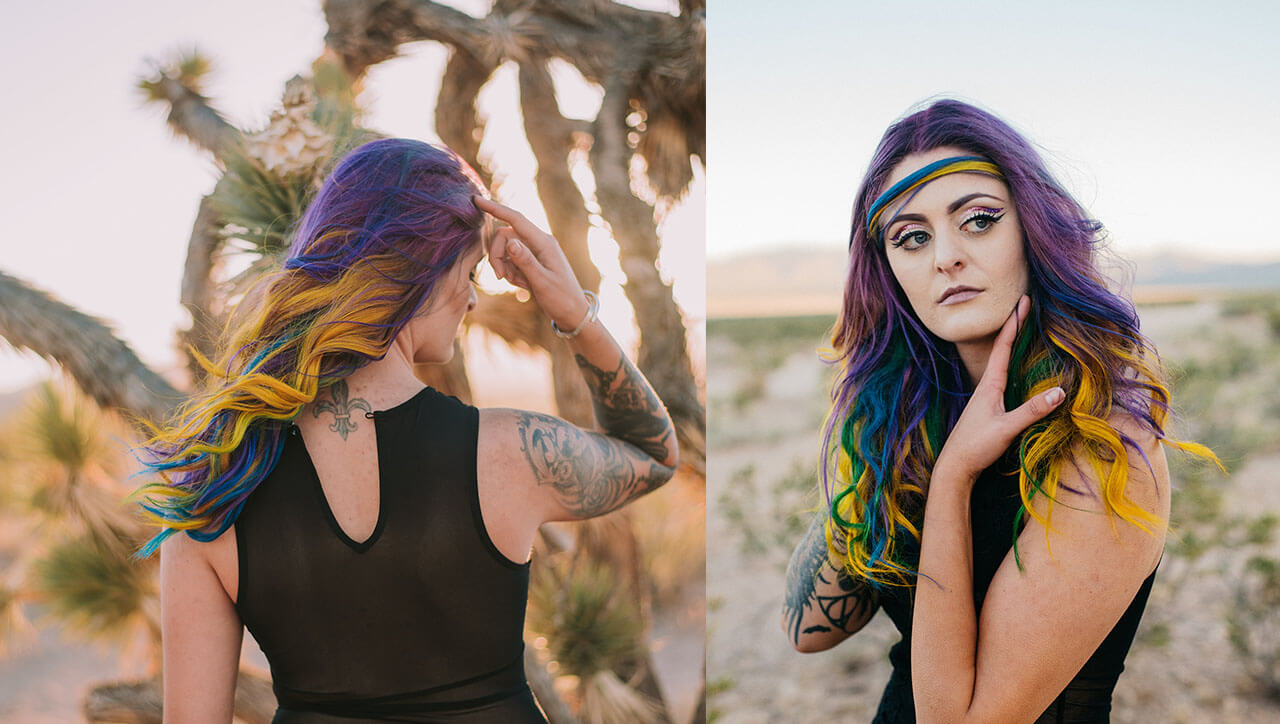 STEP 3:
For half of the extensions, use Formula 6 melting Hot Pink and Mauve at the top, then melting into Yellow. For a ¼ of the extensions use Formula 7, melting True Blue into Kelly Green, and into a Yellow + Kelly Green mix at the ends. For the final ¼ of the extensions, use Formula 8 with Kelly Green melting to Yellow, into True Blue.