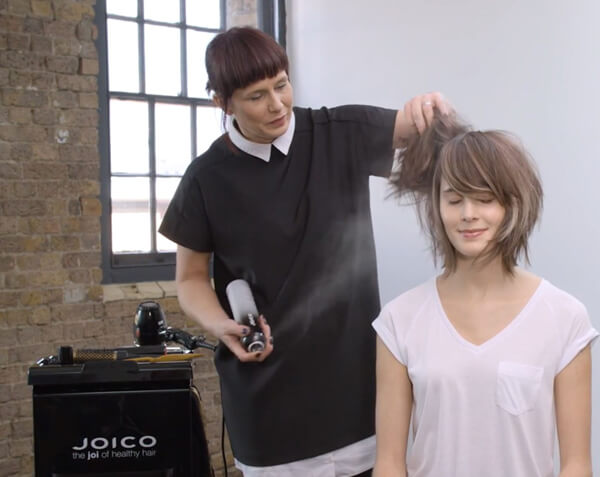 6:00 A.M. I am rudely awakened by one of our four Labradors — usually Pickle, who likes to pant in my face until I can't pretend to be asleep any longer! Once all four have been out and done their business, I'll make a coffee while skimming through my emails and social media, both personal and for the salon.
7:00 A.M. I'm off for a walk with the dogs to the woods nearby. I love this time: It's so peaceful and gets me ready for the day ahead; plus I get to spend some play time with my fur babies.
8:30 A.M. Time to get ready for work. I don't have a big beauty regimen; just 30 minutes or so. I recently cut my hair into a really short crop, so no drying-time needed! Our uniform at the salon – and when I do my Joico work — is black, so my wardrobe is pretty much full of black pieces by Cos or Diesel; plus Zara especially for everyday wear.
9:00 A.M. I'm driving to House76, the salon that I own in West London with my husband Mark. He pretty much runs the business; which is great, as this allows me to travel and share the JOI! It's a 30-minute drive and lets me get my Royal Blood fix… I absolutely love this band, but it's a bit heavy for the salon, lol! I'm usually the first to arrive, so I make coffee, check voicemails, and see that everything is as it should be before the first client arrives. This morning, we have a meeting with the College Accessor to discuss trainee development. I love being involved in education — be it salon training, creating a new cut or color, or a styling course for Joico.
10:30 A.M. My first client of the day is here and Summer Soul Sounds from Spotify is playing in the background. I love this part of my job; there's nothing more gratifying than making people feel good about themselves. I've actually known some of my clients for 30 years, and they're more like family at this point. As soon as the first cut and blow-dry is done, I'm on to client #2 — a full head highlights. Busy, busy!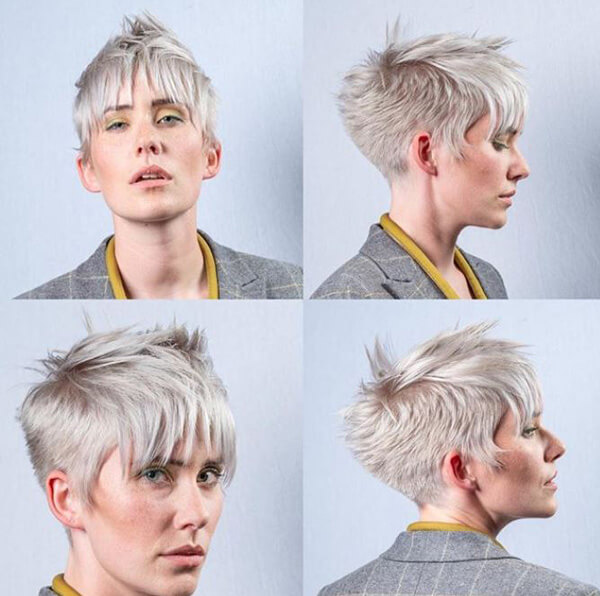 1:00 P.M. A real lunch isn't always possible and today is no exception . My highlights took longer than anticipated and are still processing, and I have to speak with the sales rep who looks after our stock. Fortunately, my husband got me a Chicken Caesar baguette from Pret. My days are pretty fast moving in the salon, but not all that different when I'm working on shows for Joico; early starts and long prep, but I love it. I've been a Guest Artist for Joico since 2011, and have worked with the brand in the salon for about 25 years.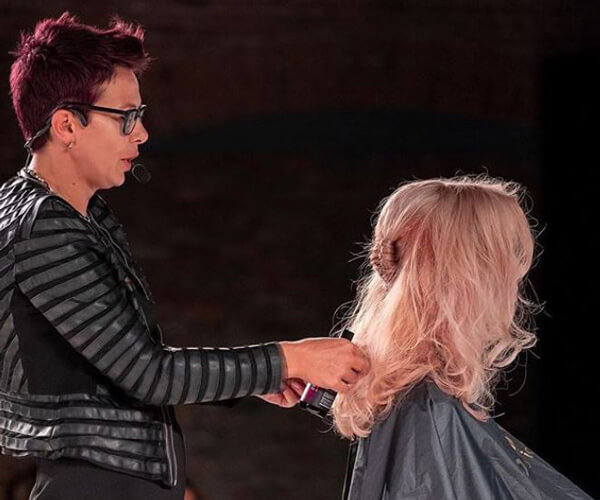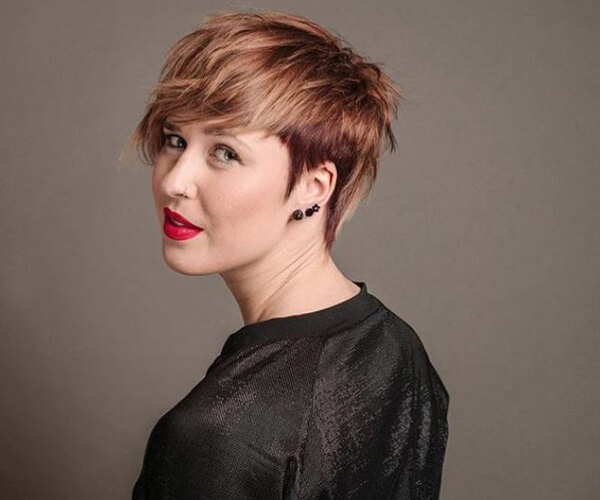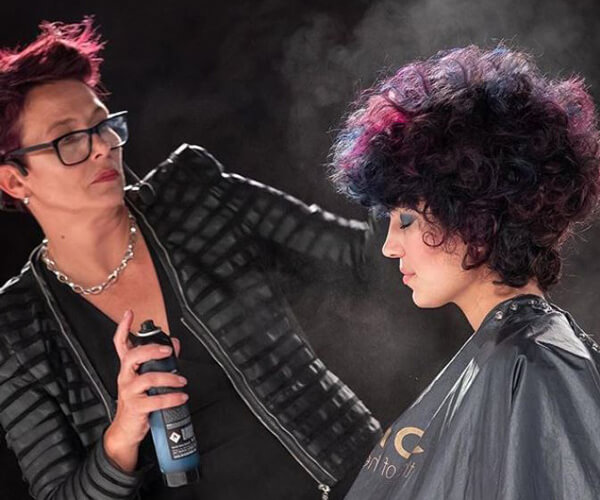 2:00 P.M. I'm testing to see if our new color-area countertop and backsplash are stain- resistant. Let's see if 1N 10 vol 1hour makes a mark! While I'm waiting for results, am on to the next 4 clients, one of which is a bridal rehearsal. I love using Humidity Blocker to prep the hair before styling, as it gives the hair support and control but without stickiness. Soft braids and waves still seem to be the trend for brides this year; so I also used Beach Shake today to create healthy texture in those looks.
6:00 P.M. Last client of the day – a cut and blow-dry on short hair. Phew! My shoulders need a massage.
8:00 P.M. Back home to a rock-star welcome from the dogs (and husband, lol), and winding down with a nice glass of red. Because I work quite late most nights, dinner is usually something quick, like pasta or chicken salad. If we go out for food, then I love The Giggling Squid for Thai food. And I just discovered the deli in our village has started doing delivery, so that might be my new fav! I'm happy to stay in and relax after a long work day.