The Wash-Free Weekend
With Joico Global Brand Storyteller, Olivia Smalley
Joico Global Brand Storyteller, Olivia Smalley, is an ace at pulling a hair rabbit out of a hat. And she does it again in this oops-I-overslept video, when she reaches for Weekend Hair Dry Shampoo after realizing there's no time for a cleanse and condition. Watch her create perfectly-styled, fresh, fab hair in seconds – and learn the secrets to getting the most out of this Day 2 hero product.
As you watch Olivia spring to life with a self-proclaimed case of bed head, her instinctual reaction is to grab a can of Joico's Weekend Hair Dry Shampoo in lieu of washing and conditioning her long, blonde hair. Unlike traditional, powdery/parching formulas, this product is truly unique: With unparalleled oil-absorbing ingredients and volume boosters that deliver a gorgeous just-washed fullness, this timesaving spray gives you fresh, clean, velvety-soft hair without stripping investment hair color. You'll actually feel the kind of slip and manageability that you get after a real blowout.
Try these out-of-the-box tips for using Weekend Hair…
Apply it at night
Want to avoid waking up with greasy hair? Consider this preemptive move to keep strands fresh while you sleep.
Spray it in zones
Like Olivia, who gives her Money Piece bangs an extra hit of product, Weekend Hair helps fluff and polish particular areas you want to highlight.
Use it for staying power
It's perfect when you need a little extra grip for an updo, but don't want to turn hairspray or a full texture product.
Go at it from under
Since the point of a refresh is to lift hair up, try directing the nozzle to the undersides of your hair.
Use your hands to "zhuzh" it up
Just as you'd work in the lather of a wet shampoo, using fingers to move product throughout strands -- and towards an oil-producing scalp -- gives you the most bang for the buck.
And then keep your hands to yourself
All those natural oils on your fingertips can transfer to your hair … and put you back at square one.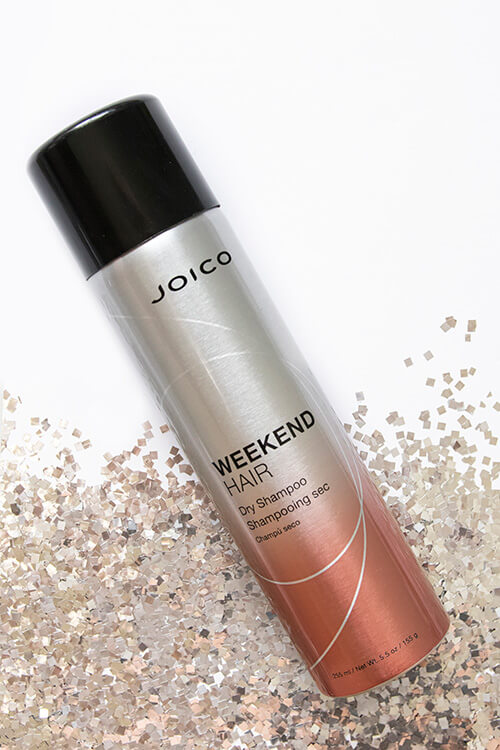 Watch Olivia's rescue mission