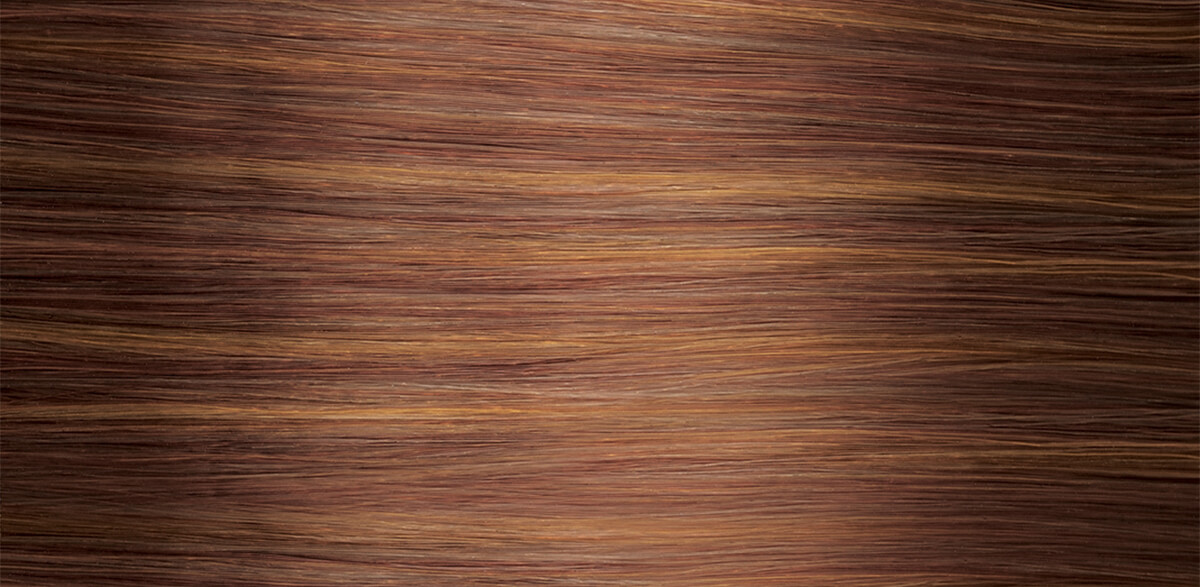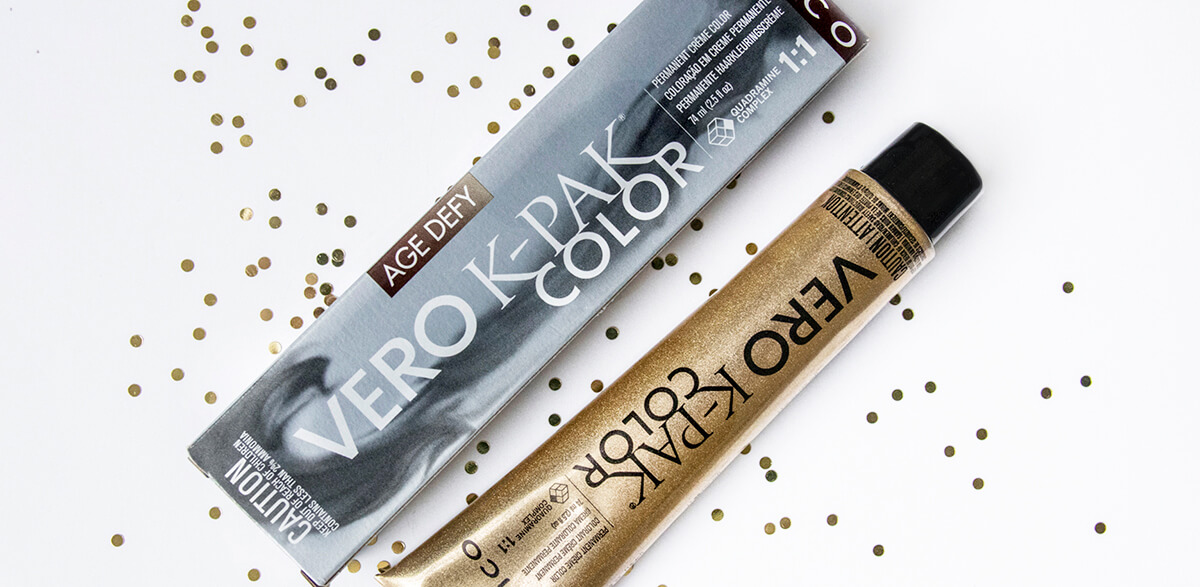 Covering gray can be particularly challenging when working with red shades. But this Vero K-PAK Color formula of natural gold with red copper produces a vivid, vibrant red plus flawless gray coverage. The Age Defy NG+ series of natural gold shades is an extraordinary range, supplying beautiful, shiny, balanced, long-lasting coverage.
COLOR FORMULAS
Starting Level:
Level 4 Light Brown, Level 5 Lightest Brown, or Level 6 Dark Blonde with 30% or more gray.

FORMULA
Color 1: 1 ¾ oz Vero K-PAK Color Age Defy 7NG+ Dark Natural blonde
Color 2: ¼ oz Vero K-PAK Color 7RC Bright Red Copper
Developer: 2 oz Vero K-PAK 20 Volume Veroxide
Timing: Process for 45 minutes at room temperature.