JoiWhip Design Foam
This va-va-voom mousse builds extraordinary, crunch-free volume in any masterpiece you can dream up; while instantly infusing hair with sumptuous volume, hold, and protection from the elements without drying out a single strand.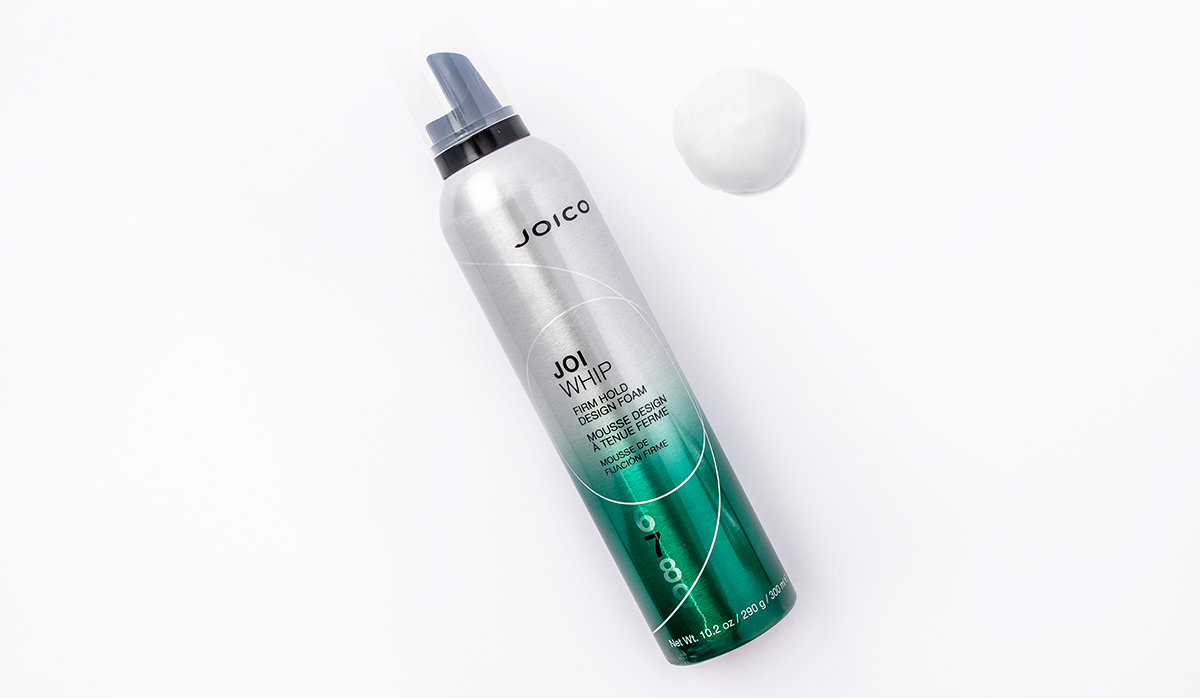 Here's Why You'll Love It
Think of JoiWhip as the mousse with a mission: to boldly boost body and shine in one airy "poof" of protection.
Creates lasting volume and body
Fights frizz and flyaways
Protects against pollution*
*laboratory tested using pollution particles.
3.3 out of 5 stars (based on 19 reviews)
No other mousse works on curly hair like joiwhip. Since I started using it, years ago, I've never turned back. It gives my hair control, body and is long lasting. Love it.
Foam stylers are notorious for parching delicate strands. But our creamy whipped formula includes body-building ingredients that nourish and protect.
Volumizing Polymer
a creamy foam that Gives you the holding power you need for full, lush, voluminous hair, while forming a protective shield that keeps hair from being damaged.
Moringa Seed Oil
A rich source of antioxidants, Vitamins A and E, Zinc, and Silica (all fundamental to creating healthy, strong, damage-resistant hair) helps to boost shine and softness.
I have baby fine hair and not a lot of hair. My hairdresser wanted me to try this due to the fact that my hair goes limp almost immediately after styling it. I thought this product would help my hair with dampness in the air and/or the wind. It does not give me a firm-hold at all. I may as well use plain water as the foam does not do a thing for my hair. My container puts the mousse out of the nozzle with a limp amount and it does not firm up like it does when my stylist uses it. Then it quit dispensing the mousse entirely. I shake the product for a long time and still this doesn't come out correctly. I am very disappointed. I called your consumer line and was told to rinse the nozzle out with warm/hot water. I did this and it started dispensing once again but the foam itself is loose and runny and not firm. Why does this product NOT help my hair at all? Please help me!
I have fine hair & it's so flat w/o product for body. Ever since Nina, a stylist/ shop owner in San Diego, used it on my hair I had to have some! That was about 4-5 yrs ago. I still use & appreciate the product but, the last 2 "cans" have been difficult to use! I now have can #2 that is totally non-functioning & I now live in AZ! HELP!! Find a new "bottling" company! I have never minded the cost, but for such a problem … your product just doesn't represent for new nor steady customers.