JoiFix Firm
Finishing Spray
There are those moments in life—say, after a really intense session with an intricate updo, or time well spent with your hot rollers—when you need a forceful hairspray that just won't let you down; the kind of product designed to stand firm no matter how demanding the 'do. And this intense-hold non-aerosol Finishing Spray steps up to the plate every single time.
Here's Why You'll Love It
Humidity-resistant results
Hold level 8 (Medium Hold)
3.9 out of 5 stars (based on 10 reviews)
This product makes my hair look shiny without it looking greasy! Looks like I just walked out of the salon each time I use it!!!
Directions: Apply to damp hair. Blowdry. Style as desired, then spritz your finished style, holding a good 12 inches from hair for perfect coverage.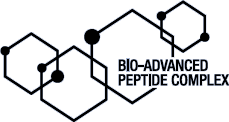 Panthenol
A Vitamin B derivative, provides beamingly bright shine.
Bio-Advanced Peptide Complex
Hair-identical keratins that create a shield of protection around each and every strand.
I also would like the refill bottles. They were good for th environment and convenient to have at home.
Is there anywhere I can purchase them now?
Ice Mist is the BEST hairspray for people with fine, thin hair. The name has been changed and I think the product was changed too as it doesn't hold my style as well as when it was called ICE Mist. 🙁 I have been usuing it for 30 years
Like everyone, I am looking for the old formula to return. In the meantime, please where can I find the travel size of ice mist finishing? Yesterday I had the full size taken from my carry-on bag. I bought another rubbish brand which is useless.