Instant Refresh
Dry Shampoo
We sooo get it: There are days when a full-on shampoo just doesn't make the schedule. Or days when your hair just needs a little something-something… even if it's merely the scent of a freshly-washed coif. The answer, invariably, is our Instant Refresh Dry Shampoo…magic-in-a-can that literally brings hair back to life in seconds, zapping the greasies, and creating the same kind of volume you get after a wet wash.
Here's Why You'll Love It
Instantly freshens up day two hair
3.2 out of 5 stars (based on 9 reviews)
This is the BEST dry shampoo I have ever used! No powder residue and smells light and fresh!
Directions: Apply it in layers, starting at the scalp (the old, turn-your-head-upside-down move works wonders here). You'll be blown away at the volume… no dryer needed.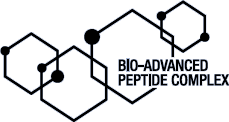 Aluminum Starch
Absorbs excess oil, allowing the product to brush out easily without residue.
Willow and Manuka Extracts
Leave hair soft and shiny for a just-washed look.
A big fan and user of dry shampoo, excited to buy one from Joico, seeing their product are the ONLY one that can touch my hair! But this dry shampoo was terrible.. my hair was greasy and not at all refreshed. It was almost worse than before I used it!! Such a pitty too because its expensive! And also the smell is so nice. I really wanted it to work as perfectly as he other Joico products, unfortunately this is a fail.
Being such a fan of other Joico products (kpak til I die!) I was really excited to see that they made a dry shampoo. My hair wasn't particularly oily today but I wanted to try it so I had a quick spray on my fringe. OMG it looked soooooo greasy I had to slap a hairband in! Such a disappointment 🙁
If you are expecting the same results you get when you actually wash your hair, you will be disappointed. But if you want to lift a limp hair style, add volume to an existing style or, as the product says, refresh your style the day after, this product is perfect. It works as well as any residue free dry shampoo but you will like the low key scent of this one!!!