HydraSplash Hydrating Shampoo
For fine/medium, dry hair
Even fine-to-medium hair gets thirsty…and deserves a tall drink of water that doesn't make it fall flat. The luxurious lather of HydraSplash Hydrating Shampoo swiftly cleanses away residue without stripping much-needed natural moisture, leaving hair brilliantly clean, soft, and looking healthy.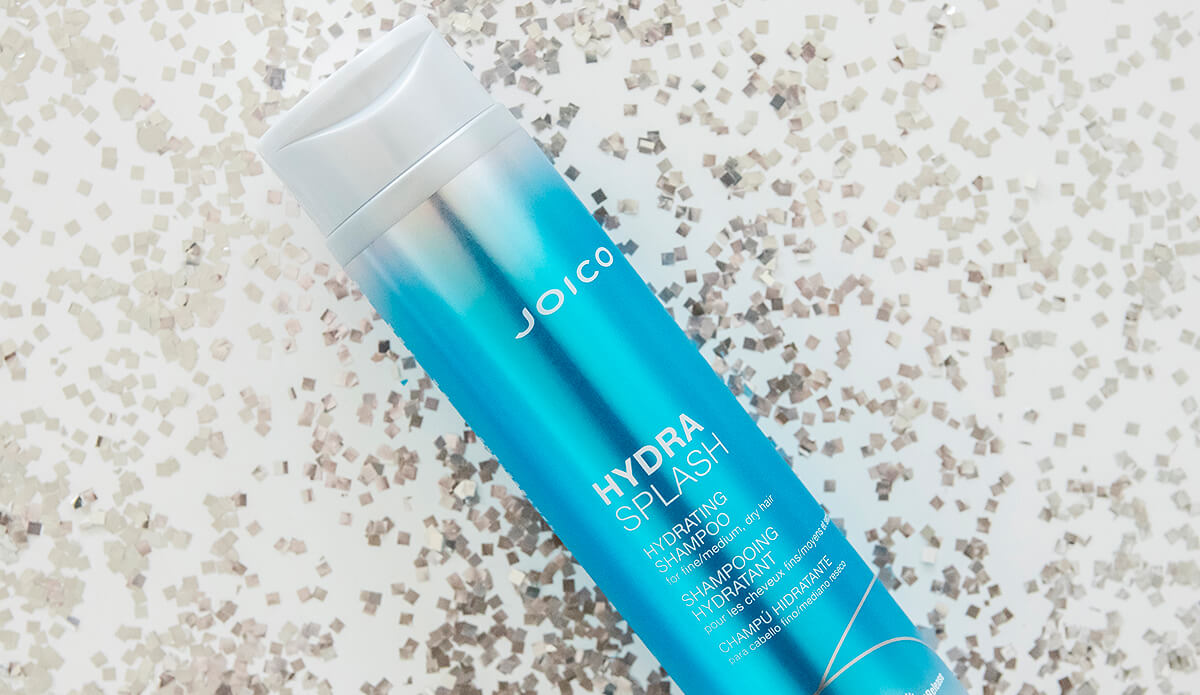 Here's Why You'll Love It
HydraSplash Hydrating Shampoo washes residue away, but leaves behind all the good stuff…
Luxurious lather thoroughly cleanses hair without stripping natural moisture
Leaves hair feeling soft and hydrated
5 out of 5 stars (based on 4 reviews)
HydraSplash Hydrating Shampoo just launched...rave reviews coming soon! Be the first to write a review
HydraSplash Hydrating Shampoo provides exceptional cleansing, but is gentle enough for everyday use on fine-to-medium hair types.
Directions: Apply to wet hair. Lather. Rinse well.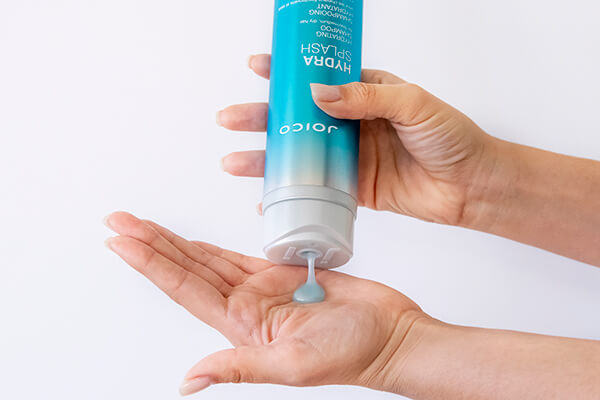 Coconut Water
A natural hydrator rich in Vitamins A, C, and E, plus a great source of electrolytes–helps quench dry hair while leaving it feeling light, bouncy, and healthy.
Sea Kelp
Packed full of vitamins and minerals–helps provide targeted moisture and vital nutrients for healthier looking hair.
SmartRelease Technology
One-of-a-kind liposome delivery system, packs a punch—continuously releasing Rosehip Oil, Arginine, and Keratin to help repair, strengthen, and protect hair from the cumulative effects of daily styling.
I can't stop searching for information about the two new lines JOICO Moisture Recovery and HydraSplash.
It seems that Moisture Recovery was a bestseller and the best of the best shampoos but they changed it. I am late to the party and never tried the old formula.
My hair is fine, normal density and I guess HydraSplash will be better for me, but… I just don't like that the shampoo has sulfates and silicones…
I just think it is not good in a long term….
I have fine naturally curly hair and it is awesome!
Received a sample of this from my beauty supply store. I have medium thick curly hair that is lightly balayaged and I heat style every day. This made my hair feel SO good, and didn't weigh it down. Brought some life and softness to my dull, dry hair. I think it would be perfect for my mother who has fine, frizzy hair. Loved it so much I think I'm going to buy some and let her try it too.
I was given a sample of the hydrasplash shampoo, conditioner leave in conditioner and hair mask. I have naturally curly hair that is very dry. This product is amazing. My hair doesn't feel dry like it usually does will definitely be getting some of this in a king size bottle!!