Hair Shake
Liquid-to-Powder
Texturizing Finisher
The minute you shake it, you'll know this radically different liquid-to-powder texturizer is getting ready to deliver satiny, drama-filled, voluminous hair. Spray it, layer it, play with it for buildable texture in seconds.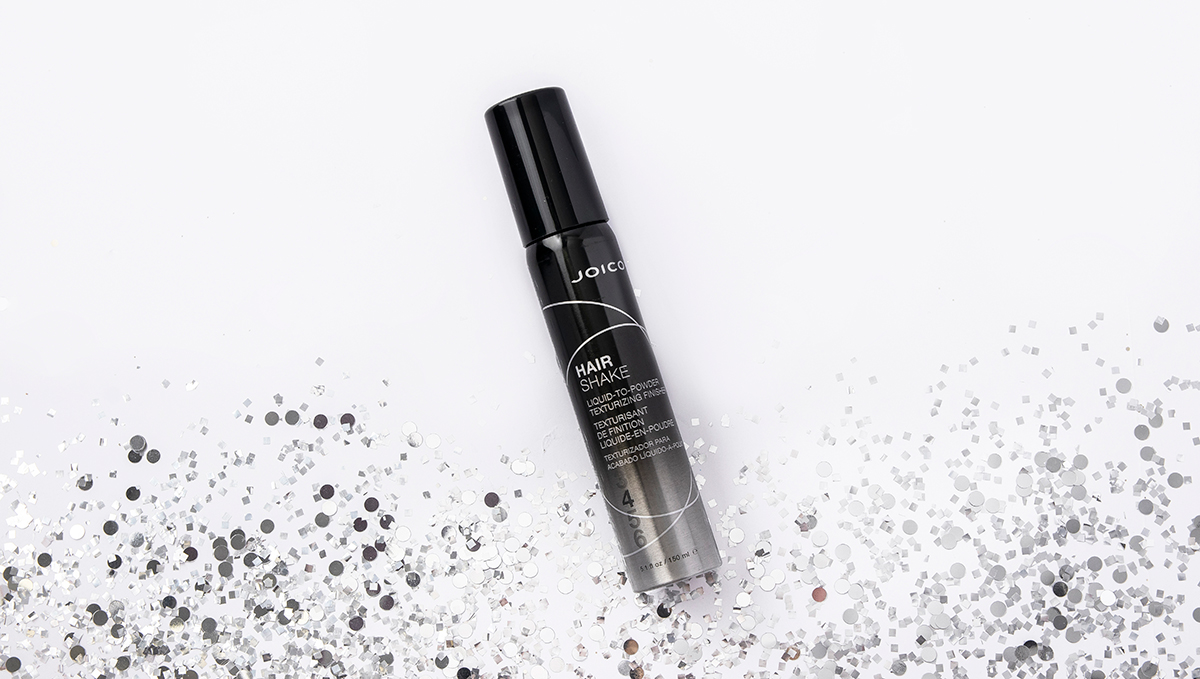 Here's Why You'll Love It
Our unique flash-dry, pollution-shield formula delivers luscious texture, grip, lift, and thickness…without weighing down a single strand.
Instant lift, fullness, and texture
Quick-dry with a satiny powder finish
Creates a great foundation for any updo styling
Stainless-steel ball technology ensures an ideal balance of powder and liquid
Protects against pollution*
*laboratory tested using pollution particles.
3.2 out of 5 stars (based on 17 reviews)
So far I am loving this product. I have a fine hair cut into a bob and it helps plump my hair. My hair is very sleek and it gives me texture as well. Make you sure you shake well spray no more than 4 sprays, then shake then 4 more sprays, If you don't shake enough your sprays will be more wet and seem not to turn to powder.
Directions: Spray on dry hair for targeted or all over volume and texture.
The ideal mix of powder and liquid teams up to form a unique texturizing stylerwith grip and protection in a fine-mist spray.
Bentonite Clay
Is used for oil absorption and for effectively adding texture and grip for all hair types.
Moringa Seed Oil
A rich source of antioxidants, Vitamins A and E, Zinc, and Silica (all fundamental to creating healthy, strong, damage-resistant hair) helps to boost shine and softness
Love this stuff so much!
Unfortunately, half the bottle is left and the spray does not work. I bought another bottle, swapped the sprayer, and a month later, the second one stopped working.
Joico, this is a problem numerous people are having, PLEASE do something about it!
Liked the product. Now have over half a container left and it will not spray. I feel it is a rather expensive product and even if it does do a good job I would not buy again as you cannot use most of it. Apparently other people have this problem also. Its a shame, the company should make this right.
Like the product. However, had a half bottle left and would not spray. Washed it with hot water. Tried everything. How hard can it be for the consumer to be able to use the whole bottle of the product. Help.
View this post on Instagram
View this post on Instagram
View this post on Instagram