Daily Care
Leave-In Detangler
There's your average-Joe detangler that allows you to run a comb through freshly-washed locks… and then there's our Daily Care version that does so much more: like deliver body and shine; protect hair from the elements; and throw in a good bit of moisture to boot. (And yes, it still tackles those tangles.)
Here's Why You'll Love It
Leaves hair soft and shiny
4.8 out of 5 stars (based on 10 reviews)
I can't express how much I love this product. It's by far the best product ever for my hair. I started using this when I was pretty young and haven't stopped. It's been in my hair routine for 20 plus years. The name has changed a couple of times but I always find it. I have fine hair and this works great wet or dry. It's so light weight and doesn't weigh your hair down like conditioner does. I especially love it in the winter as it takes the static out of my hair
Directions: Spritz liberally onto damp hair, then watch your comb slip through snarls with ease. No rinsing required.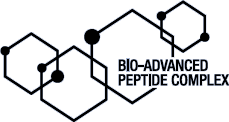 Panthenol (a Vitamin B5 derivative)
Provides silky moisture and shine.
Bio-Advanced Peptide Complex
Designed exclusively to help repair and protect against future damage.
I've been using this product every day since 1988 and I can't go one day without it. My kids have all grown up with this product and they now use it. It makes my hair soft and easy to blow-dry, and smells fresh and clean. I couldn't find this at my Ulta store today – they have discontinued it. I'm thrilled that it's still available here, but Joico PLEASE do not stop making this product. It is just that good.
Only product that detangles my hair but no one carries it anymore. Why? If it has been discontinued please bring it back
I love Daily Care Leave in Detangler. It works perfect with my hair. Why is it discontinued? Please bring it back.