Color Endure Shampoo
When you've spent good money on a first-rate color service, then you need this gentle Shampoo designed specifically to extend your color vibrancy 33% longer than any other similar cleanser on the market.
Here's Why You'll Love It
Maintains over 88% of red haircolor between color services
Preserves over 86% of your hair color after 18 washes
Adds strength, softness, and shine
Free-from SLE/SLES Sulfates
2.4 out of 5 stars (based on 14 reviews)
This shampoo/conditioner combo has seriously been the best I have ever used. I have Auburn/red hair (which is notorious for fading the quickest) and whenever I washed my hair for the first time after dying it, there was ZERO fading. I've washed my hair about 4 or 5 times since dying it and it still looks the same as when I dyed it about a month ago. 10/10 would recommend for colored hair.
Directions: Apply to wet hair. Lather. Rinse. For best results, follow with Color Endure Conditioner.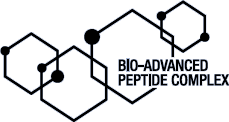 Multi-Spectrum Defense Complex
Features antioxidant-rich Green Tea Extract along with UV protection to keep color looking great.
Bio-Advanced Peptide Complex
Provides all the power you need to reconstruct damaged hair from the inside out.
I have used this one a few times now and it is amazing. I have bleached and then dyed my hair a lot recently going from dyed black to dark blonde so my hair is angry with me. This shampoo has helped so much!! Feels smooth, color is bright, and didn't weigh my hair down at all.
I shampoo my hair every other day.This shampoo is excellent for cleansing,preserving color and adding shine.
It made my hair soo soft and shiny. I read such bad reviews so I was skeptical. I have freshly died blonde hair so I wanted to make sure I invested in something that secured the color. I am so happy I bought this shampoo and conditioner well worth the price and I can see the difference after one use compared to other shampoos