Body Luxe
Volumizing Shampoo
Our Body Luxe Volumizing Shampoo powers up the body, volume, and thickness of the finest strands without weighing hair down. Watch your texture transform before your very eyes… a before-and-after.
Here's Why You'll Love It
Powers up the body and thickness of fine hair
Adds shine and moisture without weighing hair down
4 out of 5 stars (based on 14 reviews)
This stuff is incredible. Do yourself a favor and get it with the conditioner. Thick, lustrous shiny hair with lots of volume to style. Brilliant.
Directions: Apply to wet hair; work into a sudsy lather; rinse (and repeat if necessary).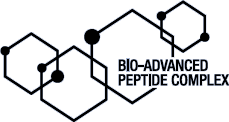 Bodybuilders love their oatmeal. We do, too, which is why we've stocked this shampoo.
Oat Protein Complex
Designed to thicken each individual strand, provide shine, and lock in moisture.
Bio-Advanced Peptide Complex
Our exclusive blend of smart, hair-identical keratins that repair hair from the inside out. These optimized proteins actively "seek out" and lock in on damaged sites, providing around-the-clock hair repair and protection.
I am a former cosmetologist and have always loved the Joico brand. Over the last couple of years I have been using Redken High Rise and noticed my hair drying, breaking and brittle. I have thin straight hair, highlight, lowlights every 6 months, and retouch root color every 4-6 weeks. I purchased the Joico Body Luxe shampoo and conditioner, root lift, Heat set creme and Fast Dry hair spray. I am amazed! My hair feels so much better in just 3 days! On top of that I usually back comb my roots for volume and don't have to do it with this line. It all smells amazing too, just enough fragrance without being overpowering. I'm sold for life on this line!
My hair is fine, straight, and limp, and there is a lot of it. I also have an oily scalp and color-treated hair, so finding shampoo and conditioner that works with all those issues is tough, tough, tough. I love this Joico shampoo, which I use with the same conditioner. It thoroughly cleans my scalp and hair without stripping the color. The scent is okay, not my favorite, but not annoying either. When used together with the conditioner, my hair has volume, body, and shine. These products also play well with my styling products.
I have a lot of fine hair. This product was the answer to all my prayers. In combination with the conditioner it adds volume, shine, and promotes growth while being gentle enough to not strip my color treated hair.