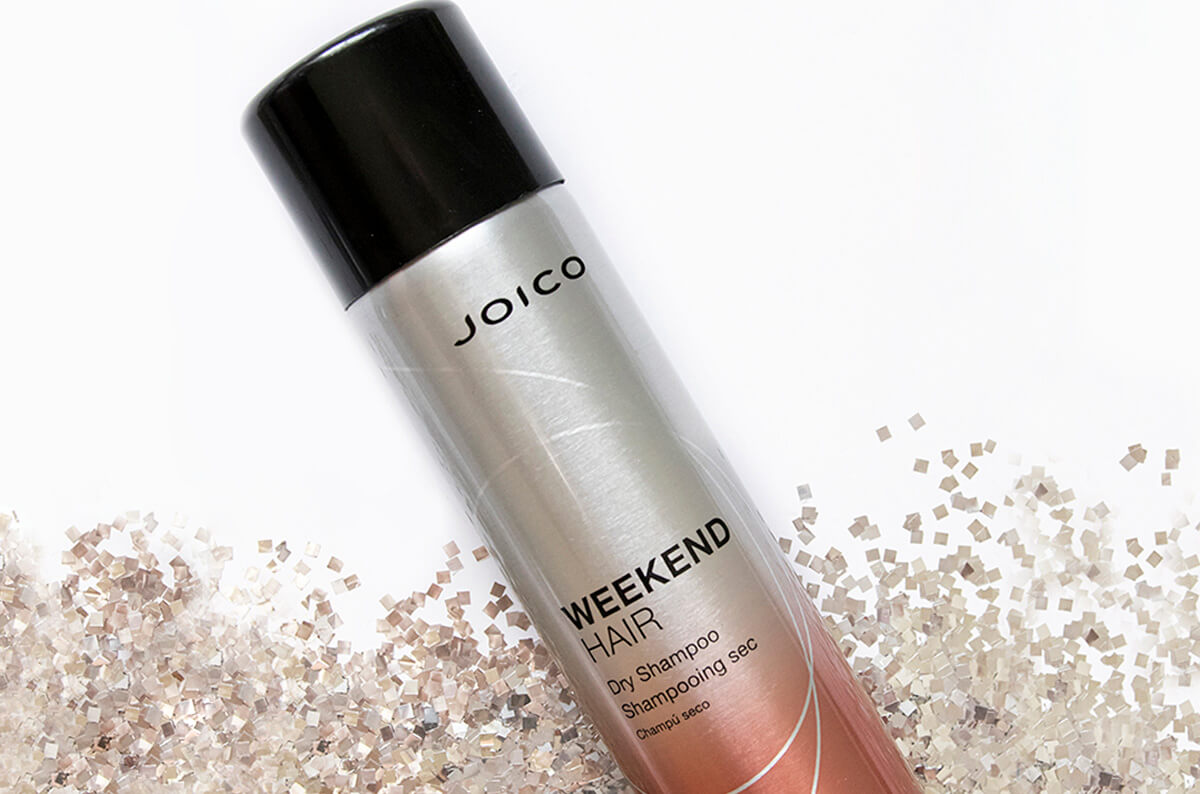 Let The Weekend Begin…
CosmoProf Artistic Team Member, Olivia Smalley, isn't just a genius hairdresser; she's also a super-busy social butterfly, whose schedule has her on the move 24/7. And she knows better than anyone how to shave a few precious minutes off her beauty routine without sacrificing a single ounce of glam.
It starts with her secret weapon: Joico's Weekend Hair Dry Shampoo. This brilliant new product not only extends your 'do for days, but actually doubles the longevity of investment hair color to keep the big fade away. Today, Olivia's opening up her calendar and showing us exactly how Weekend Hair works its magic in her life….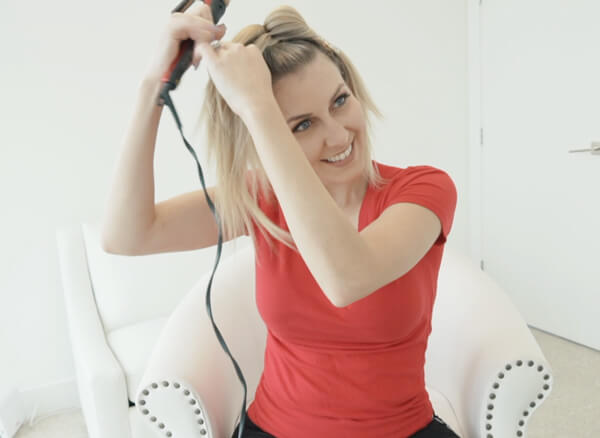 Friday morning: The treadmill beckons
There's nothing quite as satisfying as fitting in a Friday-a.m. workout to offset the cocktails and appies that are on the horizon. But when Olivia's tucking that early treadmill sesh into her workday, washing/drying/styling her hair just isn't an option.
Olivia's trick: Pull hair up into a divided pony, curling each section with a curling iron (it's easier than trying to capture every single strand when hair is down). Then release hair and fluff with fingers, spraying Weekend Hair generously throughout.
Why it works: Stocked with rice starch and bentone clay, Weekend Hair instantly absorbs excess oil at the roots, so hair feels refreshed and clean the minute you apply the product.
Friday afternoon: It's Happy Hour!
And let it begin as soon as possible, which means just a quick hair tweak to amp up the glam factor.
Olivia's trick: Thanks to the long-lasting, just-washed fullness of her morning application of Weekend Hair, Olivia simply pulls bangs up into a flirty topknot before heading out for Wine Thirty.
Why it works: The encapsulated, time-release fragrance keeps hair smelling fresh and clean all day.
Saturday: Time for party prep
There's something to be said for hair that looks just as good on Day 2 or 3 as it does right after you wash and dry it. Plus, the updo that Olivia's got planned for tonight's holiday party actually holds up better when strands aren't slippery from a too-new shampoo and blowout.
Olivia's trick: After a quick "zhuzh" with her fingers, Olivia gathers hair into a low side pony, leaving long bangs free. She then braids the pony (pulling on it a bit for a looser look), then rolls it up and secures to the side of her head with bobby pins. Bangs get an additional spritz of Weekend Hair, and are tucked behind the ear.
Why it works: Weekend Hair adds light volume and texture, lending hold and stability to any kind of updo.