MANY HAPPY HAIR RETURNS
Want to see true joi go viral? Get ready for the launch of our #HairHappy Campaign, as some of beauty's top influencers get positively giddy with the help of Defy Damage — the powerful, bond-building home-care collection that fiercely protects your hair and gives it all the good feels. Come meet our stars (AND the star of the show, Defy Damage herself!):
Here's what's happening…
We asked eight of the industry's most vibrant beauty influencers – all of whom are Defy Damage mega-fans — to articulate what Happy means to them. And they're about to give us the answers to that question in their very own happy place – social media! Get ready to follow these inspirational stars on IG and TikTok, and see the joi unfold in a series of lively stories, posts, and videos. Want to get in on the action yourself? Post your own Defy Damage pics with the hashtag #HairHappy and follow the fun!
Let's meet our influencers
Let's meet our hair star: Defy Damage
Defy Damage Home-Care System is a game-changing treatment strategy
that protects all hair types from the ravaging effects of daily heat styling, UV exposure, and environmental pollution? Breakthrough Defy Damage Shampoo, Conditioner, Protective Masque, Protective Shield, Sleepover, and Invincible actually strengthen hair bonds for a healthy transformation you can instantly see and feel. The secret? Key ingredients — Arginine, Moringa Seed Oil, and a Protective Lipid — team up with Joico's SmartRelease Technology, a one-of-a-kind liposome delivery system that continuously releases powerful Rose Hip Oil, Arginine, and Keratin. It's round-the-clock protection between every salon visit and puts YOU at the helm of healthy hair.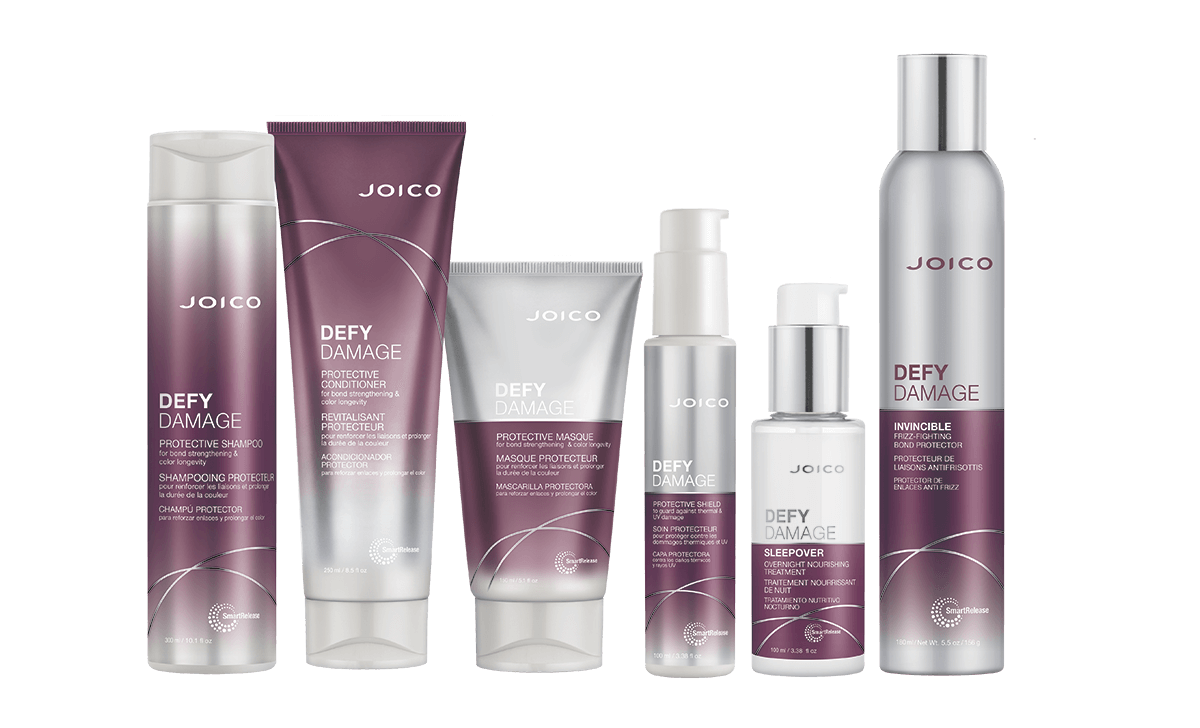 Here's what you'll experience
Visible results after just 1 use