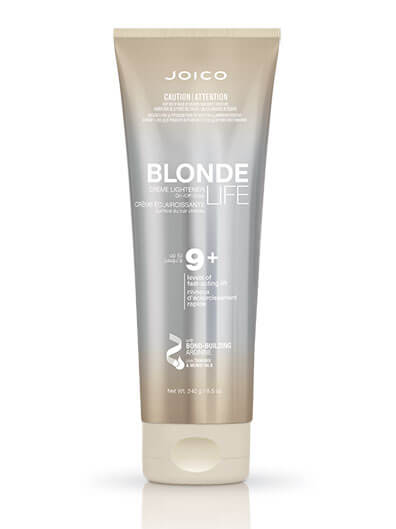 YOUR HAIR IS IN GOOD HANDS
Blonde Life Crème Lightener changes the damage game, reducing breakage by 77%* in a single treatment.
YOU CAN PUMP UP THE BLONDE REALLY HIGH, QUICKLY
Deliver blonde — like, off-the-charts gleaming blonde — even if you start with totally dark hair; it'll happen in the blink of an eye. (Ok, maybe more than a blink — but way less time than usual.)
YOU CAN CUSTOMIZE THE HECK OUT OF THIS STUFF
Want to Balayage? Fine. Freehand? Fine. Foils? That works, too — use 'em…or don't. Your choice.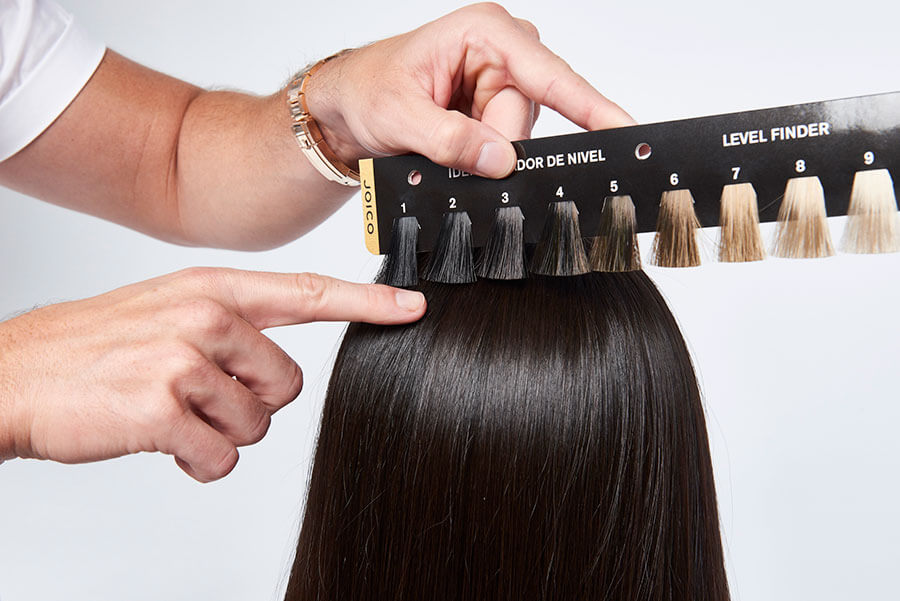 NOT ONLY WILL IT NOT DRY OUT YOUR HAIR, IT WON'T DRY OUT — PERIOD.
The formula stays moist, allowing you to safely lift hair with flexible viscosity.
WE GET YOU OUT OF THE HOT SEAT
No need to develop with heat; Blonde Life Crème Lightener reaches for the blonde stars all by itself.
YOU CAN ACTUALLY IMPROVE HAIR HEALTH WITH BLONDE LIFE CRÈME LIGHTENER
Wait, whaaa? Yup: It contains Bond-Building Arginine, which is a natural amino acid, crucial to maintaining hair's strength and resilience.
WE RACKED UP A LOT OF TRAVEL MILES CREATING THE INGREDIENTS
Blonde Life Crème Lightener contains Monoi Oil (a rare, exotic blend of Coconut Oil and Tahitian Gardenia Flower), which fights frizz, boosts shine, and protects hair from environmental damage. It also contains Tamanu Oil, a rich, Southeast Asian UV-absorber packed with fortifying Omega-6 and -9, to deeply hydrate hair, bump up shine, and banish brittle strands.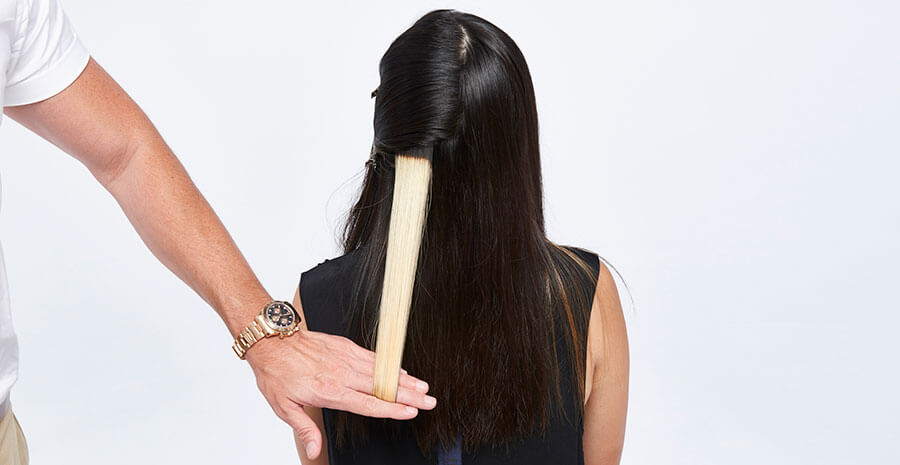 BLONDE HAIR WON'T NEED TO GO TO THE GYM AFTERWARDS
After lightening with Blonde Life Crème Lightener, hair will actually be stronger and 4X more resistant to breakage.
YOU GET TO CHOOSE YOUR TECHNIQUE
On or off the scalp — it's all good. You don't even need a dedicated developer.
IT'LL CREATE THE PERFECT CANVAS
Blonde Life Crème Lightener safely removes
previously colored hair and box color, so no worries about starting fresh.