SUMMER HAIR CARE CALENDAR
With Joico Global Brand Storyteller, Olivia Smalley
HERE'S THE HANDS-DOWN EASIEST WAY TO GET TO AUGUST WITH STRONG, SHINY HAIR:
Follow Joico Global Brand Storyteller, Olivia Smalley's customized hair care schedule – she designed it herself, so you have the healthiest, hottest, cutest hair ever this summer. All you have to do is mark your calendar with a couple quick to-do's and you're good to go….
THE PRO WHO KNOWS ALL ABOUT SUMMER
If there's anyone who's got warm-weather hair care down to an art form, it's Olivia, whose sunny, outdoorsy lifestyle and long, blonde hair make her a fan favorite every time she posts on IG. Today, she's opening up her hair calendar so you can see how she handles each scorching month of summer:
WHAT TO DO IN JUNE
ADD DEFY DAMAGE SLEEPOVER TO YOUR BEDTIME ROUTINE

Olivia explains: "Summer is officially here and it's HOT. Maybe you're a bride with a wedding on the horizon. Maybe you've finally got some outdoor events to attend. Whatever the schedule, you've been styling your hair more than usual and it's time for a treatment. Sleepover is a "waterless" product – and that's the new "It Girl" on the beauty scene.
Here's my favorite way to use it: Before you go to sleep at night, pump the treatment into your palm. (For "dosage," wrap your pointer finger and thumb around your ponytail – that circular size is the amount of product you need.) Now, split your hair down the middle and apply the treatment from mid lengths to ends of hair. I like to then braid my hair and go to sleep. When you wake up, just run a brush through — no need to rinse!"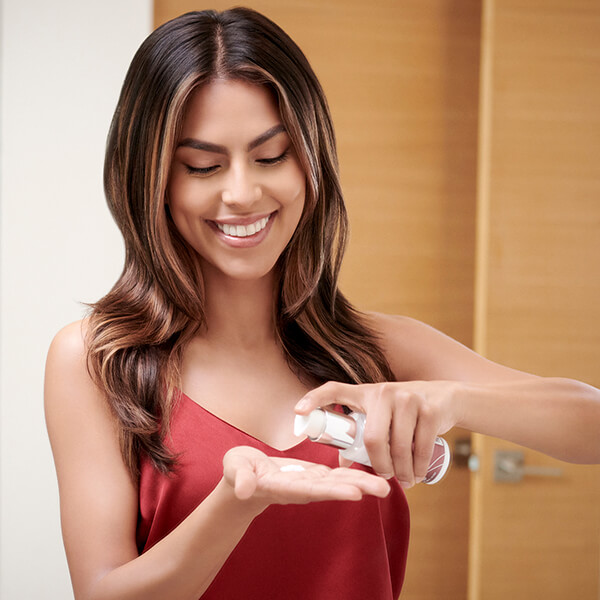 What it does: With Defy Damage Sleepover Overnight Nourishing Treatment, you'll experience the thrill of visibly softer, smoother, shinier hair without lifting a finger. This bedtime bond-strengthener actually protects each strand from daily damage and pollution, reducing breakage and the appearance of split ends – all in a no-rinse, one-step formula that can be applied to damp or dry hair. Smooth it on before you slumber, and you'll rise and shine – literally!
WHAT TO DO IN JULY
PACK ZERO HEAT AIR DRY CRÈME IN YOUR BEACH BAG
Olivia explains: "HAIR-HACK ALERT! Want the best natural beach waves? After you get out of the ocean or pool, apply the product through mids to ends of hair. Let air dry and Zero Heat will work its magic. Want added definition? Try braiding your hair into two pigtails while they dry, and you'll have an instant beachy style when you let your hair down later."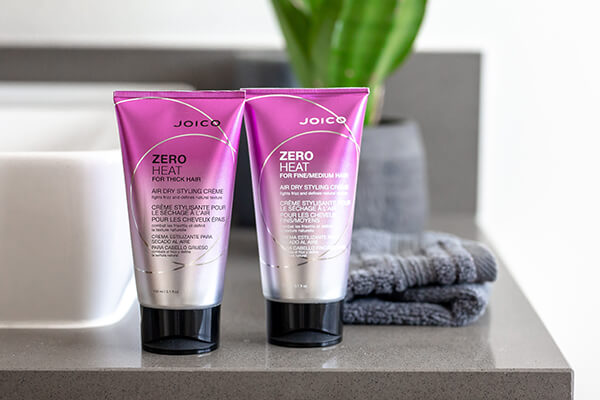 What it does: Introducing the fullness-without frizz styler that allows you to wash your hair and walk out the door with perfectly air-dried style. Formulated for either fine-to-medium or coarse-textured hair, Zero Heat offers 24-hour humidity protection, major shine, along with the kind of polish and control that never weighs down delicate strands. Developed with hydrating Rosehip Oil and ingredients that deliver flexible, long-lasting hold, your daily styling becomes a quick-and-easy breeze.
WHAT TO DO IN AUGUST
START USING THE K-PAK COLLECTION…LIKE, RIGHT NOW!

Olivia explains: "Summer is coming to an end; which means it's time to give your hair the love and repair it needs. Start by using the K-PAK Reconstructing Shampoo and Conditioner, followed by the K-PAK Reconstructor Deep Penetrating Treatment on a weekly basis. For your leave-in, you should be using the KPAK Liquid Reconstructor. It's infused with Keratin technology that starts repairing your hair on contact."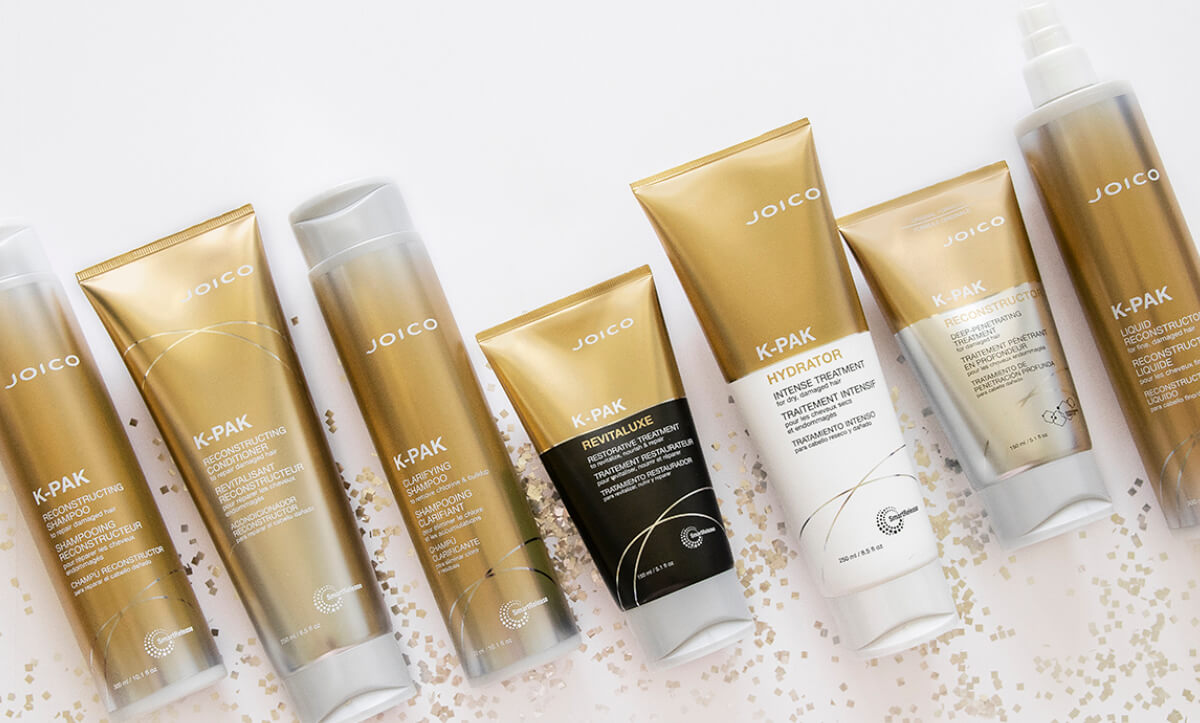 What they do: Formulated with damage-seeking Keratin and protective Guajava Fruit Extract, the gentle shampoo helps fortify weak strands; while the restorative daily conditioner zeroes in on damage and dryness with laser-like precision…instantly replenishing shine, strength, and manageability. When it's time to pull out the holy grail hair hero, grab Reconstructor, the 5-minute, award-winning treatment for dry, damaged hair. Packed with a powerful combo of amino acids and Joico's smart Keratin technology, K-PAK Professional Reconstructor Deep-Penetrating Treatment rebuilds and strengthens stressed strands, instantly transforming hair back to its glory days of healthy-looking greatness.