TAKE GOOD CARE
If there's ever a good month (or year!) to focus on complete self-care, this is it – head to toe, inside and out, mental and physical. "No matter how indulgent or fancy the term may sound, self-care is crucial for our physical, emotional, and mental well-being," say the editors of Forbes magazine. We couldn't agree more, so check out these surefire ways to soothe and renew when life starts bubbling up….
SNOOZE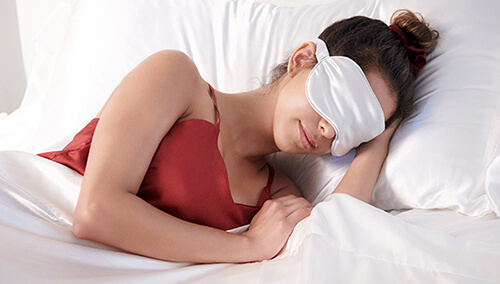 According to the Sleep Foundation, seven to nine hours of solid sleep allows your body and mind to recharge; without it, your brain simply won't function properly, impairing your ability to think, concentrate, and process memories.
You can double up the healing benefits of that nightly snooze by applying Defy Damage Sleepover Overnight Nourishing Treatment: One treatment, and you'll experience the thrill of visibly softer, smoother, shinier hair without lifting a finger. This bedtime bond-strengthener actually protects each strand from daily damage and pollution, reducing breakage and the appearance of split ends – all in a no-rinse, one-step formula that can be applied to damp or dry hair. Smooth it on before you slumber, and you'll rise and shine – literally!
SOOTHE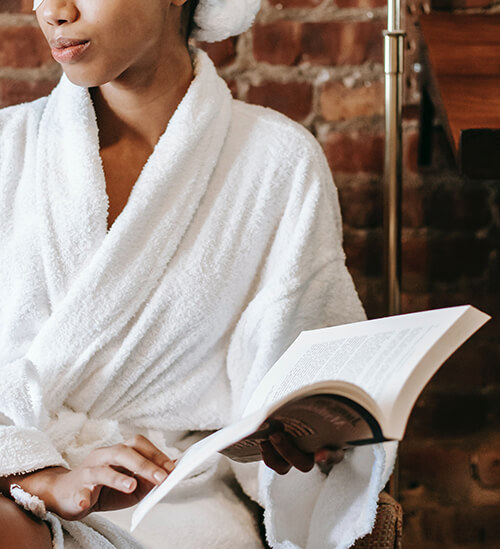 In addition to helping elevate your mood, a soothing bath can also help you sleep better, reduce muscle aches and pains, soothe irritated skin, and calm the nerves. Try these step-by-step rituals before your next tub sesh:
• Draw a warm bath.
• Add essential oils, like eucalyptus, peppermint, or lavender.
• Play some relaxing spa music.
• Enjoy the flickering ambiance of scented candles and turn off the bathroom light.
• Consider drinking a cup of warm herbal tea; or try a glass of bubbly before a festive night out.
• Enjoy a face mask and let the steam help boost your skincare.
• Have a fluffy towel ready and waiting.
INFUSE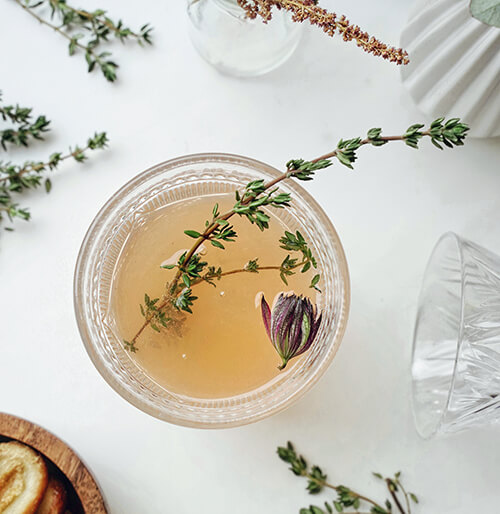 The power of scent on our mood is undeniable – whether it's a fragrance that's wafting through your rooms, infused into a warm cup of tea, or misted on pillows before slumber. A few scent-sational ideas to try:
NOURISH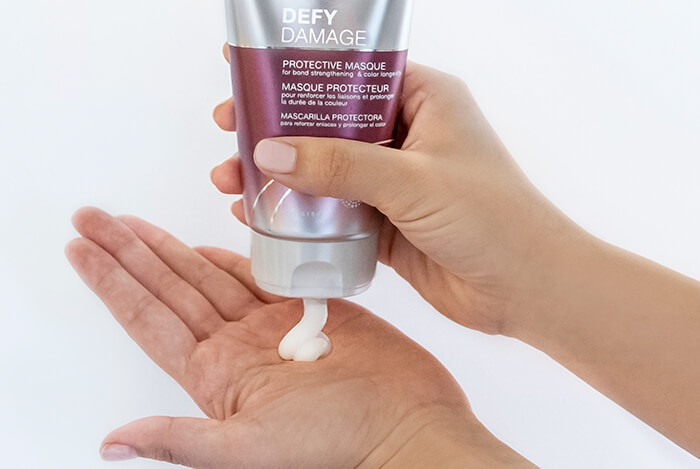 Feeding yourself mindfully – both inside and out — is the key to a healthy, happy life. Start with foods that deliver mega nutrients (salmon, kale, seaweed, garlic, shellfish, potatoes, and sardines); then move on to self-care for hair. One good habit: using Defy Damage Defy Damage Protective Masque each week. It nourishes each parched strand with a brilliant, bond-strengthening defense system that never weighs hair down. You'll see and feel the transformation on contact, with less breakage, protection from heat styling, color longevity, instant softness, and glorious shine.
FLOURISH
The editors at Psychology Today explain that flourishing is "when people experience positive emotions, positive psychological functioning, and positive social functioning, most of the time." Some healthy ways to make it happen?
• Practice gratitude rituals
• Routinely visualize and imagine your best possible self
• Savor moments, not just meals
• Work on your social relationships instead of social media
• Set achievable goals that boost your sense of confidence
From all of us at Joico, wishing you a season of self-care, healthy hair, and lots of joi along the way!