As salons around the country are starting to re-open, we're like horses at the gate with our eye on the prize. It's Go Time; and today, we're taking a moment to throw ourselves at the feet of our hairdressers and express full appreciation (and realization!) of just how much we need them.
Our dang hair needed a cut!
The sitch wasn't pretty – what with bangs in the eyes, straggly ends, and a shape that all but slipped away over the last few months.
Our roots were showing
Until recently, we could claim we were naturally blonde or had no gray strands – but grow-out told a different story. Time to put it back in hiding and go back to our gorgeous fairy tale.
We got tired of hats
Please see: "Our roots were showing." And no, it doesn't matter how much leopard print or bling you put on a baseball cap…it's still just something to hide your hair.
Because how many days in a row can you wear a ponytail?
Sure, it's functional; but when a pony becomes a daily look rather than a cute alternative, we know it's a prob.
We needed the love!
Sitting in the salon chair is about sooo much more than walking out with great hair. It's about the relationship you build when you put your hair in someone's else's hands. And the bond that grows out of a long-term collaboration.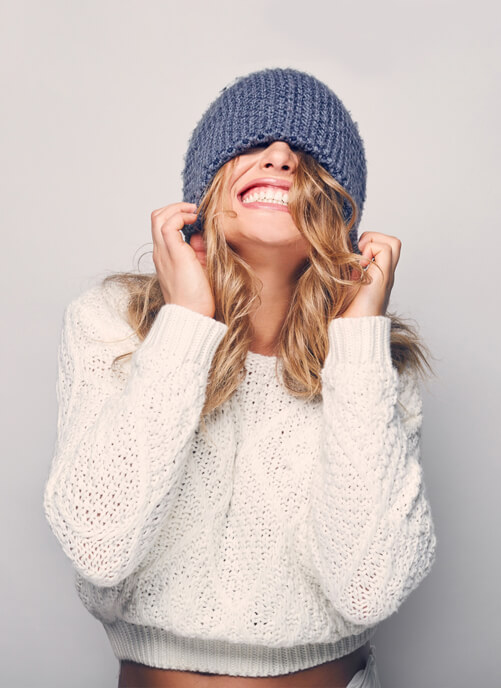 PRO STORIES
The strategies…the joi-ful reunions…the laugh-worthy hair fixes…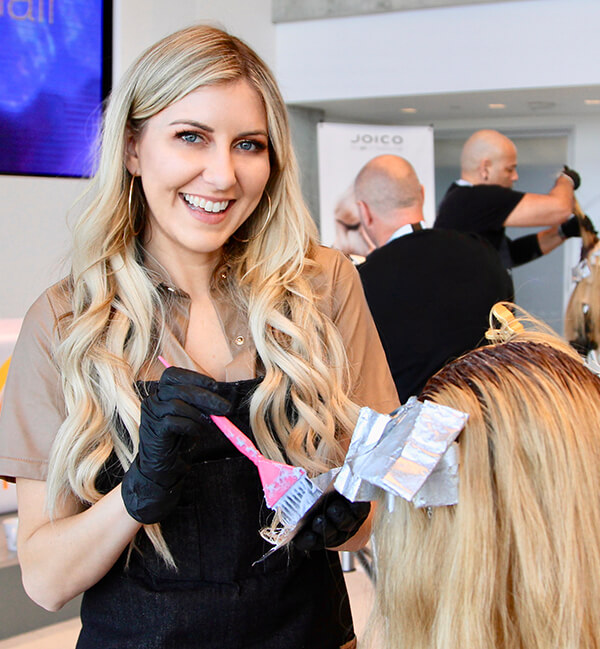 Olivia Smalley, Joico Global Brand Story Teller
"I kept in contact with my clients throughout quarantine, sharing my advice and tips about ways they can keep up with their hair during the waiting period. A lot of my clients found it really helpful to use a root spray, like Joico Tint shot Root Concealer, to cover up their grown-out roots before they were able to come back into the salon."
"That said, I had a new client cut bangs on herself during quarantine – and let's just say things got a little "short." She now has to wear fake clip-in bangs until her hair grows out!"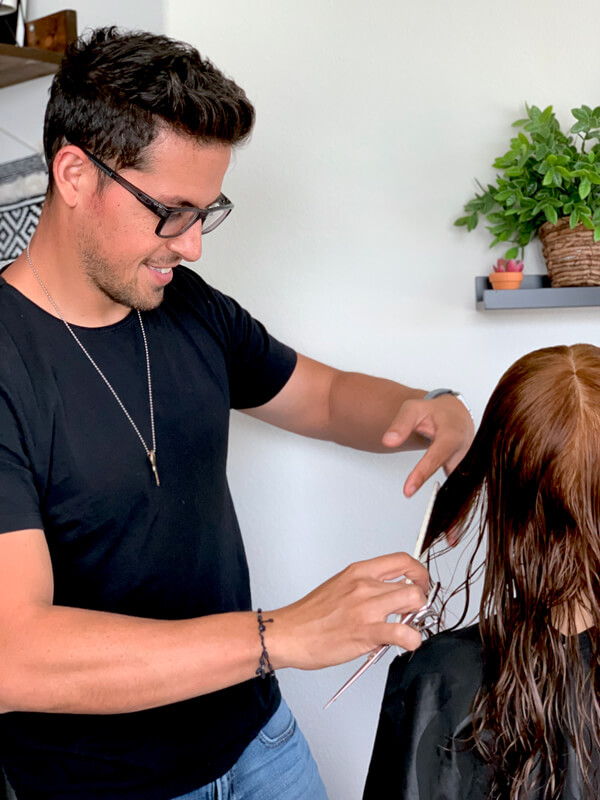 Ricardo Santiago, Joico Guest Artist
"I have a mother-and-daughter pair who always come to get their hair done together. Just before the shut-down, they received their full services and left happy! I have a policy that if, after a guest washes and styles their hair themselves at home, they want anything 'tweaked,' to let me know and they can come back in and I can trim or texture, add more layers etc to a cut. Well, the shut-down happened just after their appointment and they decided they wanted some more layering… so: They put over a dozen mini ponytails in their hair and using a ruler, measured out how much to cut to create more layers. I am not kidding! Now that we are open, I am working to get them back on the books for a fix!"
"I also have a client who is very restricted in her budget and typically comes for just a root application and a wash; then leaves wet. She requires a retouch every 4 to 5 weeks to camouflage gray. Due to the shut-down, of course, she couldn't come in for many, many weeks and elected to color her own hair with the help of her boyfriend. When she came back in once we reopened, it looked like her boyfriend 'missed' the entire back of her head, up through the crown. What made it extra funny was that she was saying what a great job he did just as I was combing through and sectioning her hair up, starting with the back! There was an entire Corona's worth of regrowth still back there! Sometimes, we just have to laugh about it together."