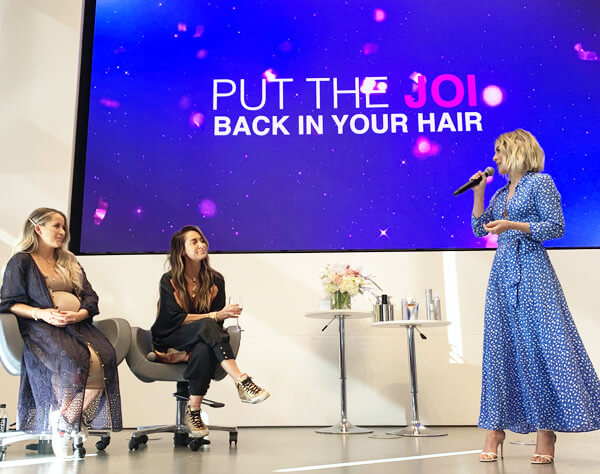 It was a triumphant moment, indeed, when superstar Hollywood hairdressers, Riawna Capri and Nikki Lee, shared their story of success with an audience of high-profile hair pros at Beauty Coach – a thrilling weekend of industry education, transformation, and inspiring words of wisdom. As co-owners of one of the hottest hair salons in the country, the pair celebrated the 10-year anniversary of their collaborative baby, Nine Zero One Salon, by bringing in their favorite, long-time client…America's sweetheart, actress Julianne Hough. A testament to the off-the-charts color-and-styling talent of Riawna, Nikki, and their salon crew, Jules took the opportunity to share the story of her friendship with them, as well as their mutual belief in the power of self-love.
Significance
Leaving an impact in the world and recognizing whether you're doing it to receive praise from others or for your own validation.
Certainty
Being organized, feeling safe and secure. This need delivers direction.
Variety
Having spontaneity, which can feel overwhelming or liberating, depending upon your need for structure.
Love
Developing a connection with other people.
Growth
Constantly wanting to learn and be curious in order to improve yourself.
Contribution
Giving to the world, with no expectations of reciprocation.
You have to order these needs in your life. In the last few years, I've focused on contribution, love and connection, and then growth. These can shift and change, but these needs are really good reminders to bring your life back into balance, and reevaluate what you're doing.
On finding your joi…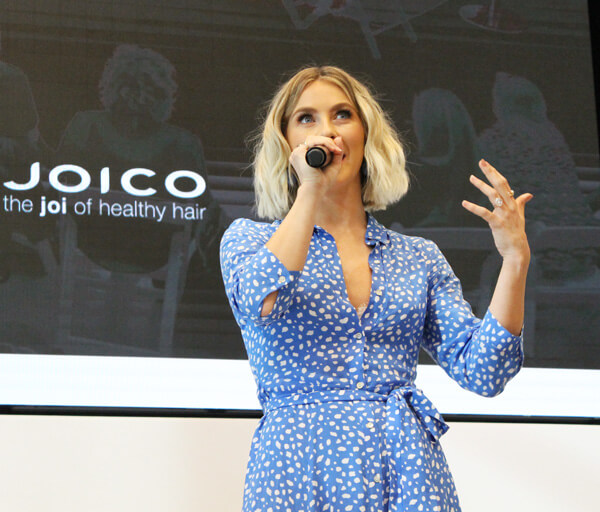 These are the tools I use to "get back to myself" and honor all parts of me:
• When we take a moment to connect one-on-one with each other, we feel the magic of human connection; that's missing in the world right now.
• Movement is key. Our body is our shell and our energy, and if we're weighted down and heavy, and not letting energy flow through our body, then our mindset will shift. We'll lose the optimism and drive that's needed in order to feel inspired each day.
• Pay attention to the energy in your body and focus on your breathing. If you have a lunch break, take a few minutes for a deep breath, and find the things you're grateful for. Take a moment to reflect and reset.
On being a closet hairdresser…
I'm a wash-and-air-dry gal. I think the less-done hair is sexy and cool. I came from Utah, where everything is perfect and teasing hair is everything. So I like that it's cool to have the undone look. I feel like everything that is going on in my life — and any transformation I am going through personally – is reflected in my hair. It's still on my bucket list for me to shave my head!
On changing it up…
I've loved every look I've ever done…but copper was the most challenging. I LOVED being red, but I had to change my color for an acting role; so that bummed me out.
On her bond with 901's Riawna Capri…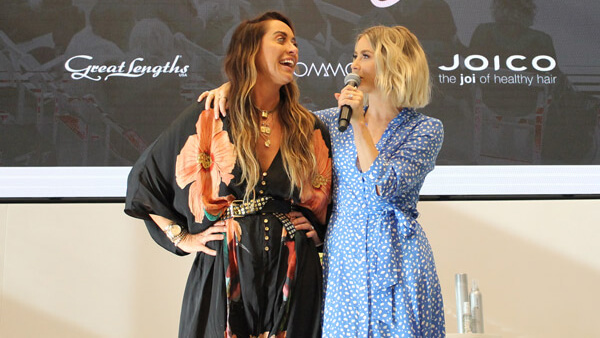 I actually had an event, and the hair artist that I was seeing couldn't make it, so he sent Riawna. She came to my hotel room to do my hair, and I remember being like, Oh, I like her…and not necessarily just because of what she's doing with my hair. I just want to be around her! It goes so much deeper than just having an amazing hair style or color or cut. I think everyone wants to be surrounded by great people; and stylists shift people's lives.
On "doing it all"...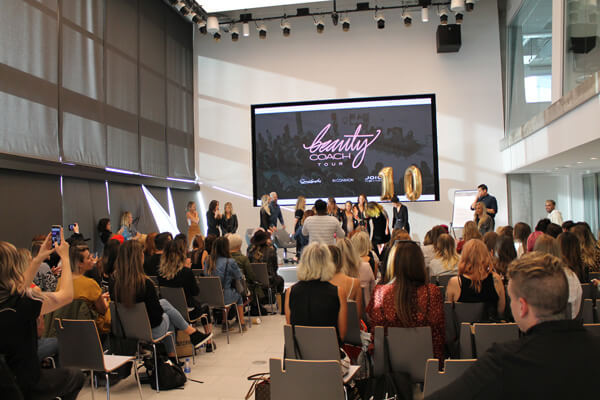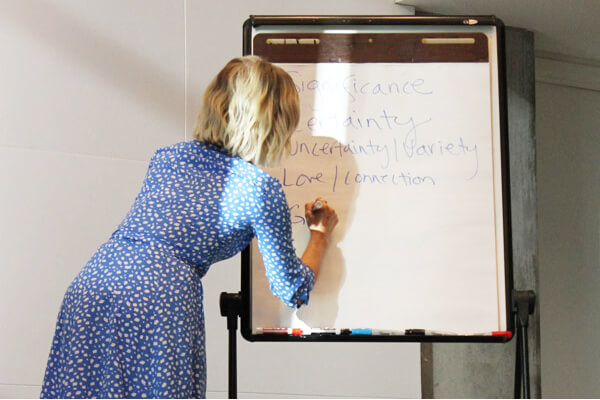 Being stretched thin and wanting to do it all comes in waves. Sometimes I can give myself a bit of wiggle room when I think I'm drowning. And sometimes I feel like nothing is going on and I need to do more with my life. I think you just need to be tender with yourself. My pattern is just to either run or ignore – so sometimes, I step back and take a second to just breathe, and realize that I need space in my life. Just because I can doesn't mean I should. That's a good place to start… ask yourself, Is this my artistry speaking, or is this me keeping up with the Jones's?