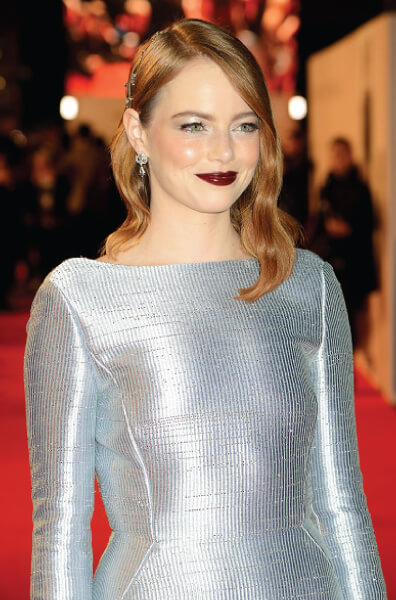 SET IN STONE:
There was serious Emma Stone buzz at the BFI London Film Festival this week; and it wasn't just for her Oscar-worthy performance in The Favourite. Thanks to talented Celebrity Artist, Mara Roszak, Emma's regal-yet-relaxed hairstyle landed mega raves on the red carpet. Review her luscious look here:
THE SCOOP:
The creation of a "starry goddess look" with Joico products for Emma Stone at the premiere of The Favourite at BFI London Film Festival.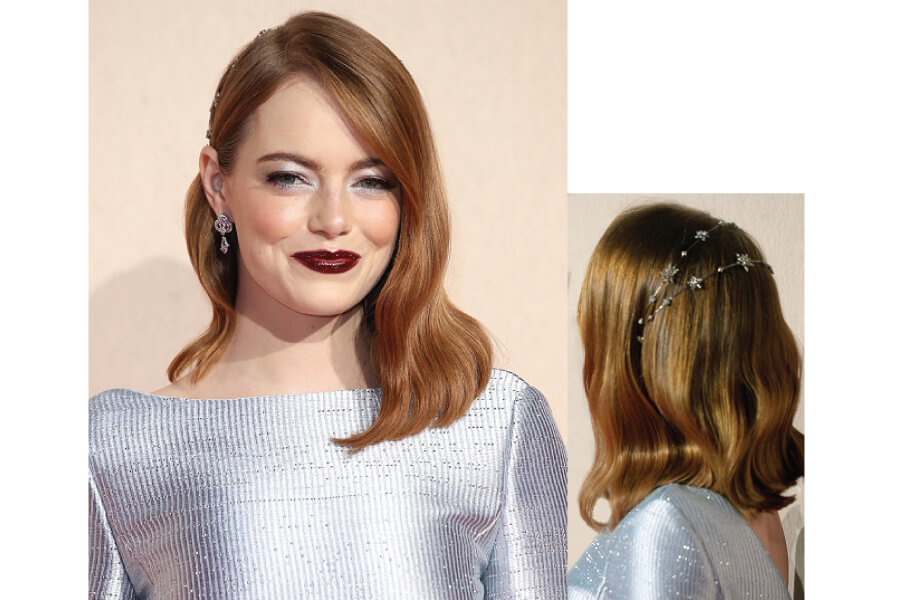 THE THINKING BEHIND THE LOOK:
With a gorgeous client and a stunningly delicate headpiece by Erica Elizabeth Designs as inspiration, celebrity hair pro Mara Roszak had her sights set on a regal-yet-relaxed look for the star's big London moment. She even positioned the headpiece just so, giving viewers a glimpse of sparkle throughout the flawless look.

COPY EMMA'S STYLE:
1) Start with towel-damp hair.
2) Rub a bit of Joico K-PAK Color Therapy Restorative Styling Oil into the ends of the hair, which helps smooth the comb-through and adds gleam power.
3) Blow-dry with a medium boar-bristle brush for an utterly silky finish.
4) Use a 1 ¼-inch barrel curling iron to create an S wave on each section of hair. Move the barrel up and down to create smooth, soft curls.
5) Brush through strands with a metal-bristle Sheila Stotts brush.
6) Apply Joico InstaTint Rose Gold Temporary Shimmer Spray throughout the hair, applying additional shimmer after each brush-through.
7) Place the headpiece at the crown of the head, angling it towards the back.
8) Spray hair with Joico Flip Turn for style, finish, and holding power.
9) To tame flyaways, dip the point tip of a rat-tail comb into JoiGel Firm and touch loose hairs, smoothing them gently against the hairline.