MADAM C.J. WALKER
Entrepreneur. Philanthropist. Political and Social Activist.
Here at Joico, we have extraordinary reverence for the woman who fundamentally changed the textured-hair game; and in doing so, empowered scores of Black women with her legacy of entrepreneurship and education. Get ready to be inspired by this treasure trove of facts about our American idol.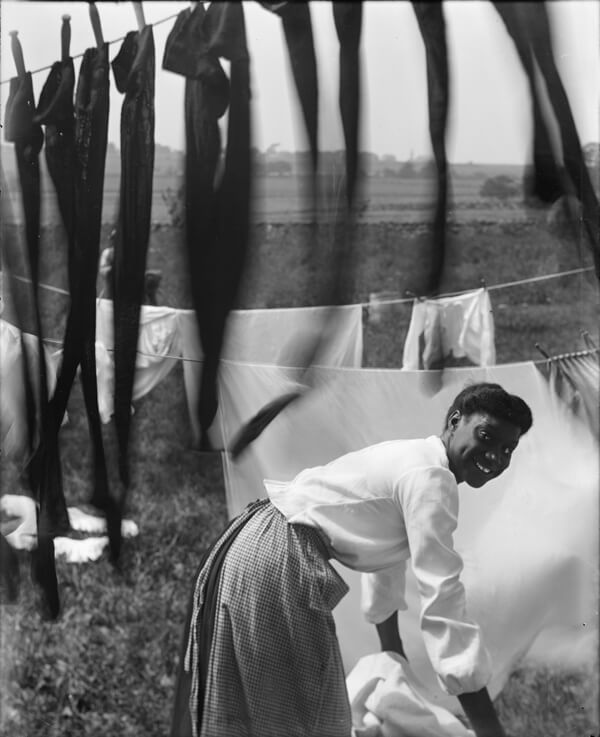 Her parents were slaves until shortly before her birth.
She was born Sarah Breedlove in 1867 (Walker was her married name); the daughter of Louisiana sharecroppers, who had been enslaved until the Emancipation Proclamation in 1863.
She spent years struggling as a laundress.
And it was her exposure to harsh lye soap, hot steam, and dirt that triggered Walker's own hair loss – something many Black women experienced, as limited indoor plumbing often led to irregular shampooing, lice, and untreated scalp conditions.
She developed "The Walker System" as a cure to stem hair loss.
Many Black women wore kerchiefs or head wraps to disguise their bald patches; and Madam Walker wanted no part of that, as it would stigmatize her as a member of a lower social class. Building her business during the Jim Crow era – Madam C.J. Walker Manufacturing – created a path to elevate Black women during a period of rampant sexism and racial discrimination.
She changed her own name to avoid racist stereotypes.
Adopting the first name of "Madam" was a strategy to avoid the moniker of "Auntie," often given to Black women by whites.
Walker was steadfastly against altering the appearance of Black hair.
Her products, which incorporated oils, shampoos, and hair-growth serums, were designed to produce healthier hair, rather than focus on straightening strands. She was once quoted as saying, "I deplore such an impression, because I have always held myself out as a hair culturist. I grow hair."
She was one of the birth mothers of the Direct Sales concept.
Though Walker actually got her start selling Black hair-growth products for the birth mother of direct sales, Annie Turnbo Malone, the experience inspired her own product line, in which she transformed her customers into evangelical multi-level marketing agents. Walker paid generous commissions, proliferating sales into ever-expanding markets, and providing Black women solid paths to escape poverty by becoming door-to-door representatives.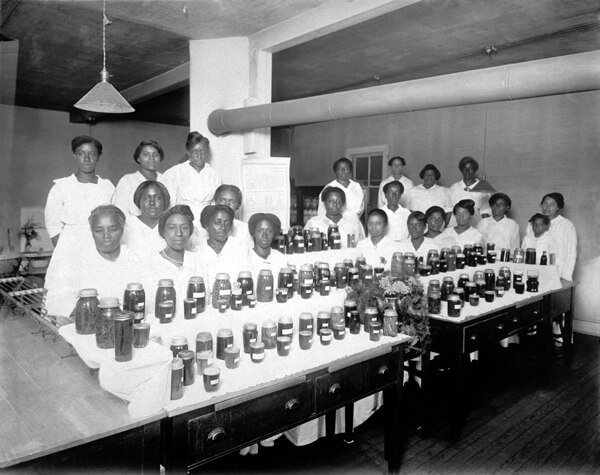 Her mission was far loftier than personal financial prosperity.
At the height of her success, Walker had trained over 40,000 women through beauty schools and hair-culture colleges, many of which she founded on her own. She was once quoted as saying, "I am not merely satisfied in making money for myself. I am endeavoring to provide employment for hundreds of women of my race." In 1917, she founded the National Negro Cosmetics Manufacturers Association. Lowering financial obstacles to Black women who wanted to pursue the business, Walker often waived the $25 training fee; and helped fund or loan money to agents who wanted to start their own salons.
Philanthropy was a pillar of her business.
Walker used her fortune to create scholarships for women at Alabama's Tuskegee Institute, and donated considerable wealth to the NAACP, Black YMCA, and other organizations that aided Black citizens. One of her strategies for "paying it forward?" She rewarded employees who gave back to their communities with monetary bonuses.
Walker was the subject of a 2020 Netflix film.
If you haven't seen the four-part series, Self Made, starring Octavia Spencer, queue it up on your watch-list soon. The riveting story is based on the book, On Her Own Ground: The Life and Times of Madam C.J. Walker, penned by Walker's great-great granddaughter, A'Lelia Bundles.
You can find her products in retail stores today.
While not exactly the same remedies, the legacy line – MCJW – manufactured by Sundial Brands, is available today. The company boasts a strong connection to its trailblazing founder, and continues to be a launchpad for nurturing and developing Black female business owners.