THE WELL-GROOMED GUY
Featuring Joico Celebrity Artist, Jill Buck, of Salon 901
When Joico Celebrity Artist, Jill Buck, of Salon Nine Zero One, wants to lock in a cool 'do on her male clients, she whips out her favorite all-in-one styler, JoiGel Firm – a formula that's tenacious and tough enough to tackle even the feistiest head of hair. Watch Jill style an edgy, two-tone look; and learn how this go-to product gets the job done.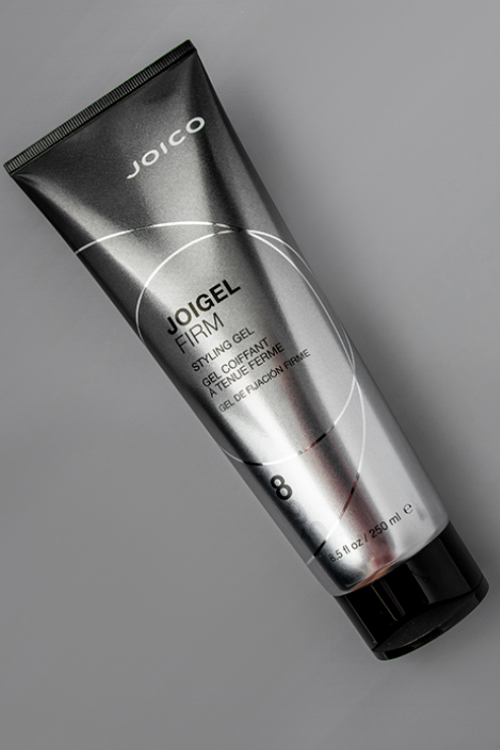 Using Joi-Gel to define a look…
Watch her video, and you'll see Jill coif a client with ultra-dark, shaved sides and long, blonde hair brushed back at the crown. It's a super-cool style that becomes pristine when Jill applies JoiGel Firm to hold the longer pieces in place – essentially defining the crown so the icy color pops against the darker hue. The how-to's are a cinch: one dollop of gel emulsified in the hands, then smoothed into the hair using fingers. Boom. Done.
Why JoiGel Firm is great for guys…
This firm-hold formula will coax even the most spirited strands into submission – and that's welcome news for guys with coarse, spiky, or unruly hair who want to tame their mane. Locking in shine and hydration, while keeping hair safeguarded against the ravages of pollution and humidity, JoiGel Firm offers a lot more than just strong holding power: It's your one-and-done styler that adds body, volume, and shine; plus thermal protection for those blow-dry days. Unique, flexible ingredients – like rich Moringa Seed Oil – seal in hydration, so product glides smoothly over your hair, keeping strands in perfect place without stiffness or stickiness.
Watch Jill use JoiGel Firm to transform a men's cut-and-color
View this post on Instagram