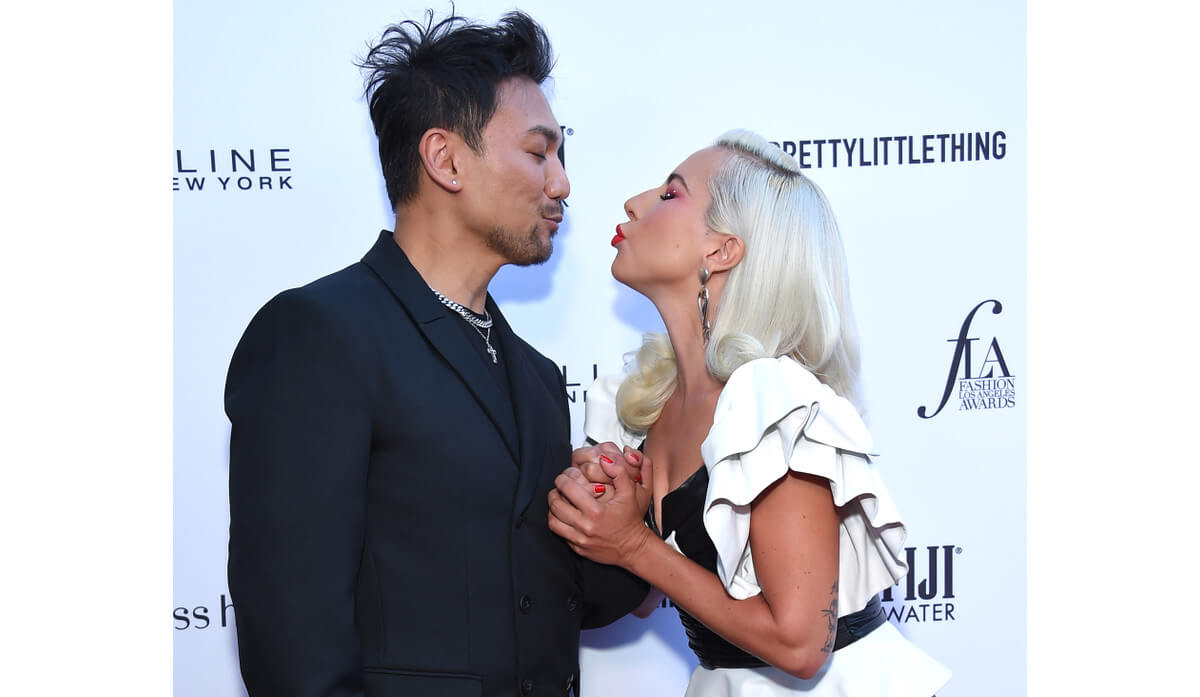 1) He's been doing hair since childhood.
"I'd go to my mom's salon after school, and eventually, I started washing hair and setting rollers."
2) He never gave up.
Frederic moved to LA from San Francisco with $1000 in his pocket and lived at a cheap downtown hotel, taking side jobs to pay the rent. "It took about four or five years before I started getting paid gigs. I had no option but to be here. I tell my younger fans or people starting out that you have to give it all you've got and know that even if you fail, you keep trying."
3) He's had strong role models.
"My mom is so charismatic. It's no wonder people loved her so much. She retired at 70. She couldn't stop working. I think that's where I get it. I'll just keep working until I can't anymore. She watches me every day with such pride. She knew this was what I was meant to do."
4) He traveled the world with Paris Hilton for 3 years.
"She literally changed everything. I went from living at my friend's house to owning my own apartment and car. She believed in me and thought I had gifts."
View this post on Instagram
View this post on Instagram
5) He started doing Lady Gaga's hair early in her career.
We're talking before the breakout hit, Bad Romance. When Gaga needed an expert who knew their way around wigs and extensions, Fredric was her man. "I get the creativity and the art. I showed up, popped a wig on her, and the rest is history." That was ten years ago.
6) He isn't afraid of hard, humbling work.
"It wasn't easy in the beginning — I had to really prove myself. I was spending hours and hours, day after day, making wigs and wigs and wigs. I did a lot of research. I love watching classic movies, which really helped," says Fredric of his early days with the Haus of Gaga.
View this post on Instagram
7) He can change Gaga's wig off-stage in – literally — 35 seconds.
According to Gaga, Fredric developed proprietary quick-change techniques (which she won't reveal!). "He puts sculptures of hair on and off my head. He's changed my lace front and pieces in 35 seconds, while I'm panting, catching my breath, changing my costumes, and screaming to make my cue to hit the stage and sing."
8) He gives his work a test-run.
"My favorite thing is watching him cut my wigs with my music playing in the bathroom…while he dances with the wig, imagining how it will move with me on stage," marvels Gaga.
9) He's all about giving back.
From his work to his personal life, Frederic understands the importance of support. "Like every young kid who hasn't come out of the closet, there's frustration, and I wish I could go back and have done it earlier. It's what kept me from pursuing my passion….I meet so many young adults who have trouble expressing themselves to their family and friends or the world because of who they are….I really want to be an inspiration to others."
10) He doesn't take a second of his success for granted.
"Gaga trusts me. I'm honestly one lucky guy, because not everybody gets that from somebody who is seen by millions and millions of people around the world."