LARISA LOVE SALON
A Private Tour With Joico's Global Brand Ambassador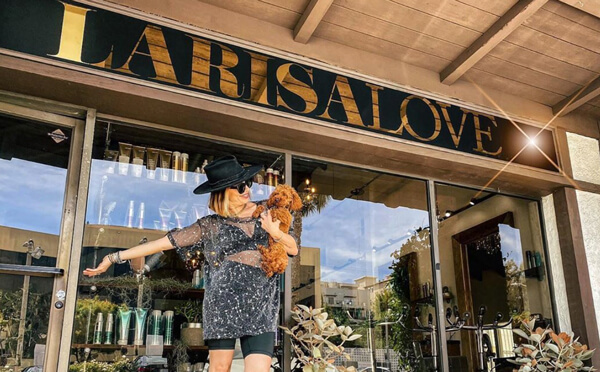 "This is where the magic happens," says Larisa Love, as she welcomes us into her celebrated eponymous salon, fitted with five stations for herself and two co-artists. "It's a new journey…a new chapter…and all the little details are so important to me."
Take the tour with Larisa, below, and be sure to bookmark her checklist for building the ultimate hair sanctuary.
A phone charger at every station
Clients are sometimes in the salon for five-to-eight hours at a time. Having their own charger is the kind of thoughtful, smart touch that they will appreciate during a long appointment.
Create a shampoo area
Yes, this is where the toning and rinsing happens, but it's also the scene of those blissful scalp massages. Create comfort and beauty so clients can really relax and "have a moment."
Design different mood walls
A beautiful selection of art – visual metallics, texture, etc – makes a great focal point. But then mix it up with another wall of reclaimed wood crawling with lush greenery. Visually represent your brand throughout the space: Gold is an integral part of Larisa's signature look; which is why you'll see splashes of it in the décor around her salon.
Set up an exciting retail display
With glistening, restaged packaging, it's easy to create a Joico shopping area that will entice clients to linger and purchase. Larisa uses natural light from a window and an open-back shelving system to keep the spotlight on products.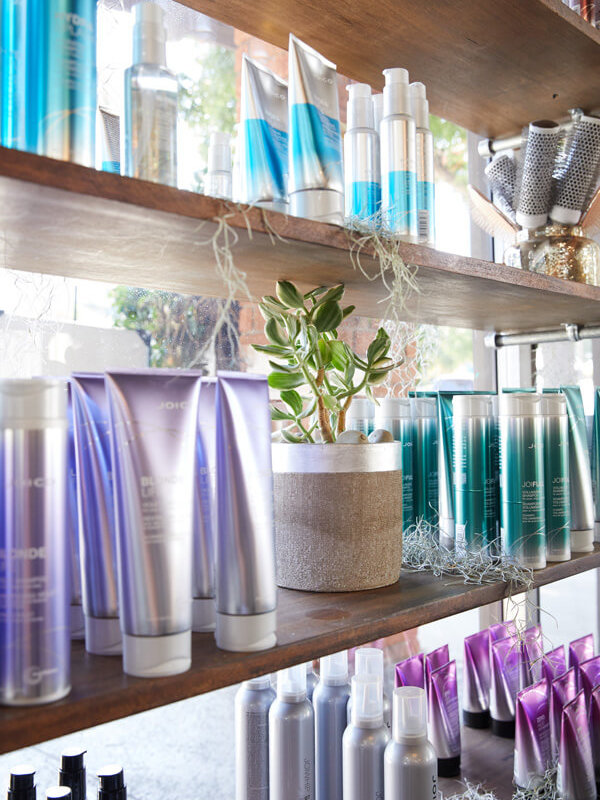 Keep safety in mind
From temperature checks to handwashing stations, disposable masks and gloves to distancing areas…be sure to integrate your state's regulations into any new plans. Larisa hands out custom salon masks and mini hand sanitizers to each client when they walk in the door.
Elevate your refreshment offerings
Water bottles are great. But handing clients a menu of beverages choices so they can can select their favorite is even more pampering.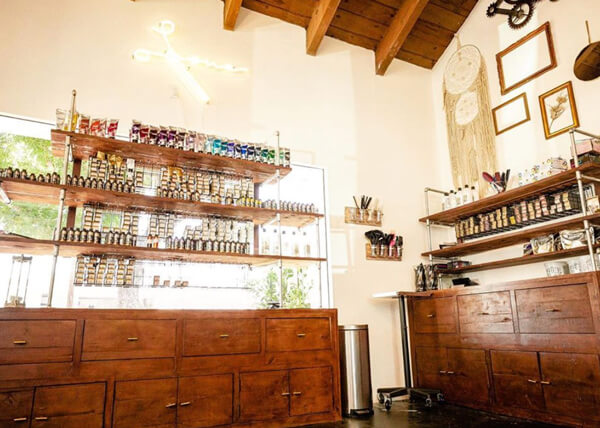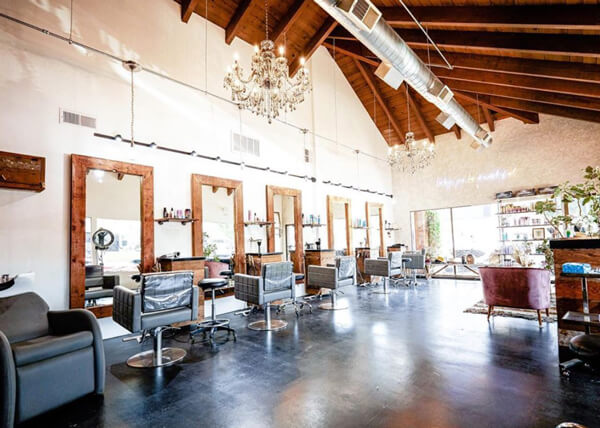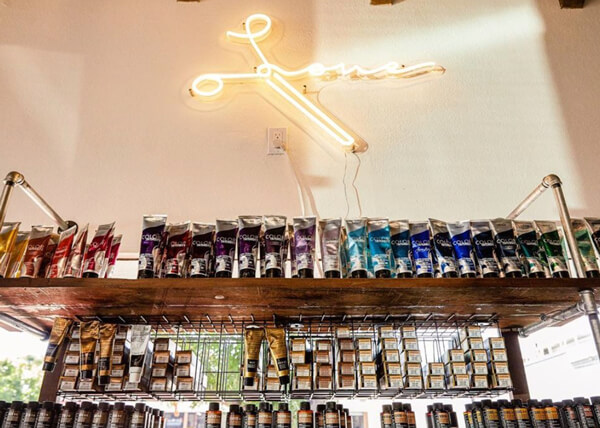 Showcase your color collection in an organized, pleasing way
Larisa loves to group her LumiShine Liquids, Demis, and Intensities together; and arranges her Permanent shades by color. The collection looks clean and inviting, and she can grab what she needs without searching.
Always include an inviting break room
"It's very important for artists to have a comfortable lounge area where they can eat or relax – one that feels like a little escape," explains Larisa.
Creatively conceal your back-bar wall
Sure, you need an area to stock products, developer, and tools – the items that keep your business running smoothly. But no one wants to look at a gigantic cache of necessities. Larisa screens hers behind a beaded curtain, making items accessible…but invisible.
Take a salon tour with Larisa
View this post on Instagram