Body Luxe Elixir
Build dramatic volume… the kind your limp hair will instantly get after just one go-round with our lightweight, heat-activated styling lotion. This powerful Elixir creates a luxuriously dense effect in a single application.
Here's Why You'll Love It
Thickens strands without tangling hair
4.2 out of 5 stars (based on 5 reviews)
Excellent product. I have wavy to curly hair and love volume. It does exactly what it claims. I use it in addition to gel on wet scrunched hair and let it dry naturally. My waves/curls are enhanced, soft, full of volume and not weighed down. Thanks Joico, this is a staple in my daily routine
Don't be shy with this styler. In this case more is more (lifting power, that is).
Directions: Apply a good-size dollop to damp hair. Comb through and blowdry to activate lasting volume.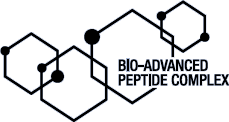 Oat Protein Complex
Designed to thicken each individual strand, provide shine, and lock in moisture.
Bio-Advanced Peptide Complex
helps reconstruct and heal any damaged spots.
This thing was really, really nice surprise for me. If you want the most beautiful hair with natural-look volume you have to try Elixir. Body and movement, remarkable. Thank you Joico.
I love this stuff!! I've been using it for so many years at least 7yrs I think. But now I am having a really hard time finding it anywhere! This does not make your hair have static or uncontrollable! If it does you didn't get the REAL product. I've tried buying this from amazon but discovered it was a knock off and not the REAL Joico product. Be aware if you don't buy from a salon or beauty supply place you may be getting a Knock-off!!! I have yet to find a product similar to this one that adds great volume and controllability. I Love it!!!