Ever since Sunday night, celebrity wrap-up shows have been buzzing about black dresses, powerful women, Oprah's speech, and whether Angelina really was snubbing Jennifer Aniston during her appearance on stage. But we're talking about the one thing that truly rocked Hollywood's 75th Annual Golden Globe Awards: the hair! Joico's style superstar, Zoe Carpenter, was on the sidelines and reports on the real winners of the night…
I, MARGOT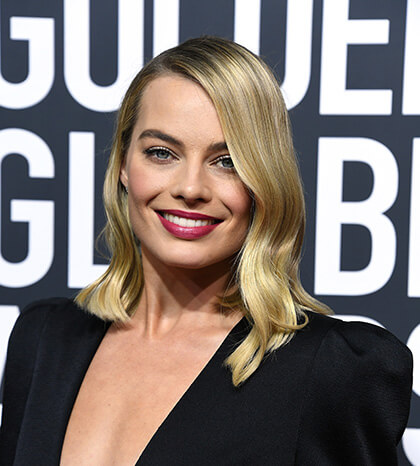 Margot Robbie skated right to the top of the list by sporting an amazing, low-maintenance blonde with "perfect attitude," reports Zoe Carpenter, who gave the actress, nominated for portraying figure skater Tonya Harding, a perfect score for nailing this just-right shade. "There needs to be the perfect amount of warmth to a glowing blonde…too brassy, and it clashes with any skin tone. Too cool, and it detracts from the brilliance of the look. Like a true champ (rumor has it, Robbie was actually battling the flu on the red carpet), this blonde bombshell pulled it off perfectly–with just the right amount of ice.
GAME OF TONES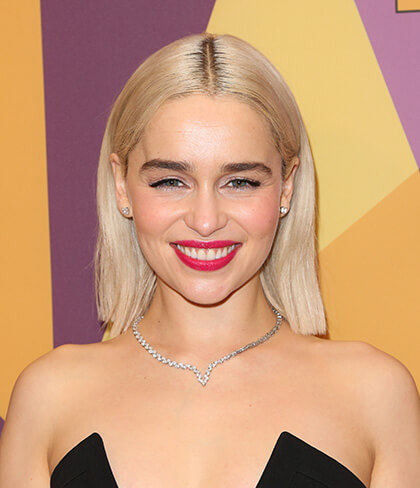 You can thank Kim Kardashian for popularizing the platinum-with-roots look, but you can thank Game of Thrones actress Emilia Clarke for pulling it off perfectly at the Globes this year. "The real Khaleesi went the shade she was meant to be," raved Zoe of the star's two-tone look — icy blonde with just the right amount of sexy root to balance the cool. "Emilia is blessed with that dead-on neutral skin tone, which means she can wear a wide range of shades," explains Zoe.
SEEING RED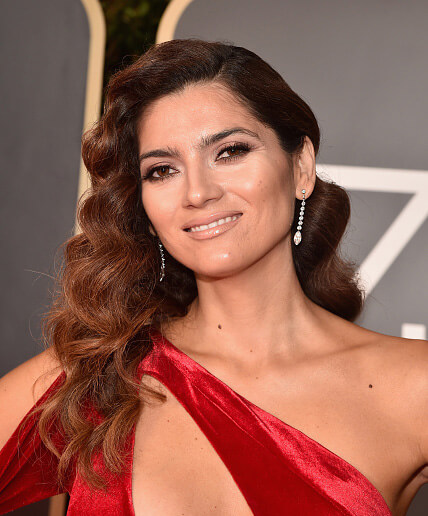 Her name might mean white, but actress Blanca Blanco boldly wore red amid a sea of black gowns at the Globes. And she wore that same fiery warmth in her hair, killing any notion that says brunette is boring. "Every time a client comes in with a picture of a celebrity's hair color they desire, I guide them to aim for those who have similarities in their features and coloring," says Zoe. Which is why Blanca's going to be a shining example in salons across the country: Her spicy, warm brunette added glimmer and depth to her gorgeous olive skin tone. "It made every feature pop," raves Zoe.