View this post on Instagram
LA's famed Nine Zero One hairdresser, Tauni Dawson, knows a thing or two about the business-building necessity of recognizing your value and charging accordingly. Sometimes, that means driving up prices; which comes with the fear of losing a few clients along the way. Here's how to minimize the fallout by executing your new pricing plan with elegance, precision, and confidence.
Know your "why"
It's not good enough to just decide you want to hike up your revenue. You need solid reasons to justify a new pricing structure to both colleagues and clients.
Like:
You've participated in continuing education and have a broader, cutting-edge skill-set
You're catching up with the rising cost of industry expenses: tools, rent, products, gas
You've garnered awards, press mentions, or have been tapped to participate as an educator
Set your new rates
$10 to $25 per service is considered an appropriate increase, depending on your location (big city vs small, downtown vs 'burbs).
Start early
Begin your messaging via emails and counter cards a good three months in advance of the price increase, so clients can decide how they want to proceed and plan accordingly. No one likes surprises.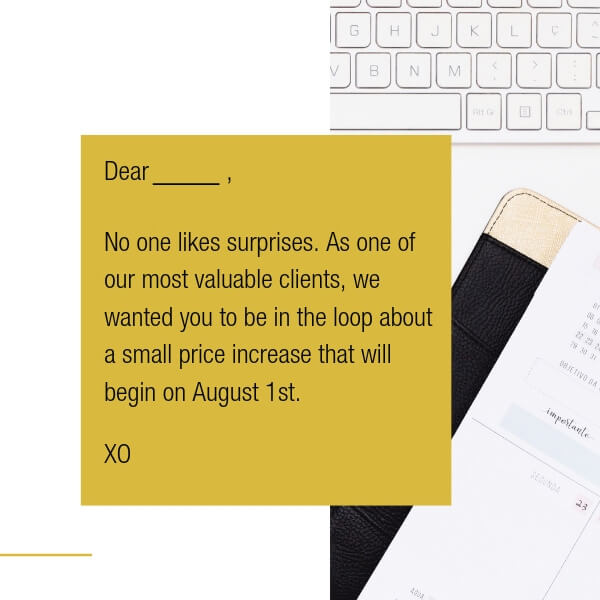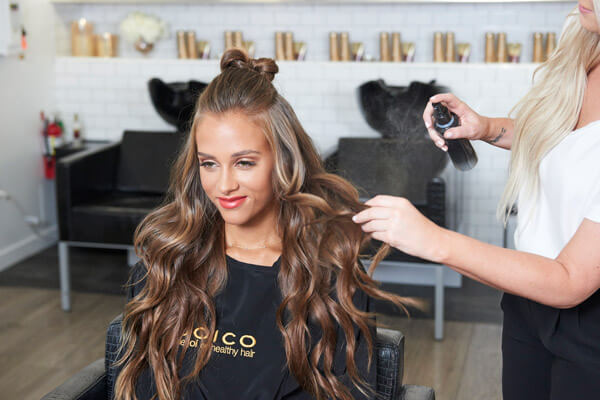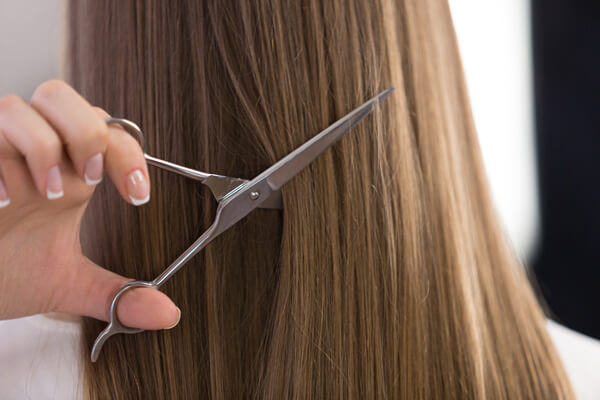 Keep spreading the word
To make sure everyone is completely clued in about the price hike, start by communicating with an email; then double down when your client gets a confirmation call or text about their next appointment. You might even give a client the head's up when they check out at the desk – informing them that there will be a price increase at the time of their next visit. At the start of that appointment, confirm the services you will be doing, and specifically mention the price increase to avoid any confusion.
Message with grace (And, sometimes, with a gentle sense of humor.)
And here's why: We pride ourselves on constantly striving to give you the cutting-edge services you've grown to love. For us, that means participating in continued education, offering top-of-the-line products, and providing undivided attention for each and every client. This small pricing increase allows us to bring you all of the above…the excellence you truly deserve.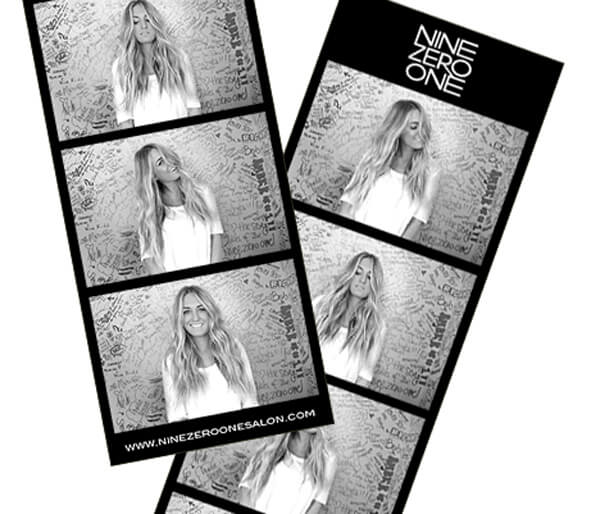 Reward your long-time clients
While you may be raising your rates, give a price break to your veterans who have been your bread-and-butter and stuck by you through the years as compensation for their loyalty. (And be sure to let them know this, so they feel appreciated rather than irritated when the pricing structure changes.)
Be confident in justifying that price difference to newer clients
When a client finds out they're being charged more than the next person, an honest, simple explanation is always the best one. "Those long-term clients have grown with me as a stylist and I choose to give them a discount as a form of gratitude."