Color Endure Violet Shampoo
Our Violet shampoo keeps icy blondes sassy not brassy. It banishes oxidized yellowing; maintains the integrity of gray hair; and even turns into an instant at-the-sink toner following a blonde color service.
Here's Why You'll Love It
Instantly neutralizes unwanted brassy, yellow tones
Maintains the integrity of lightened, highlighted blonde hair or gray hair
Free-from SLE/SLES Sulfates
3.4 out of 5 stars (based on 13 reviews)
This is the only violet shampoo that I will use. I use twice a week and it keeps my light blond highlights from turning yellow or brassy. I have recommended this shampoo to my blonde friends and even my stylist. It's also very gentle, I don't even need to use a conditioner afterwards. Thanks Joico for keeping my expensive highlights looking salon fresh!
Directions: Massage into wet hair and allow the shampoo to absorb for 3-5 minutes. Rinse. Use 2-3 times per week, alternating with Color Endure Shampoo.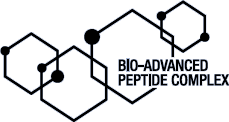 Multi-Spectrum Defense Complex
Features antioxidant-rich Green Tea Extract along with UV protection to keep color looking great.
Bio-Advanced Peptide Complex
Provides all the power you need to reconstruct damaged hair from the inside out.
I was told at the store that the colour endure violet shampoo has been discontinued. Is this so?
As a former cosmotoligist I lived the idea of sulfate free and with violet to tone down brassiness.
Instead I got hair that feels dry and has zero and I mean zero shine
I was told by my hair stylist to use this shampoo since I had bleached it- worst idea ever! I used it three times, and each was worse. My hair got super dry on the tips, yet my scalp was incredibly greasy and gross. I washed it really good making sure to get into the roots, but nothing. I went back to my everyday Dove and my hair is it's usally shiny, clean hair. Do not recommend it at all!