Color Endure Shampoo
When you've spent good money on a first-rate color service, then you need this gentle Shampoo designed specifically to extend your color vibrancy 33% longer than any other similar cleanser on the market.
Here's Why You'll Love It
Maintains over 88% of red haircolor between color services
Preserves over 86% of your hair color after 18 washes
Adds strength, softness, and shine
Free-from SLE/SLES Sulfates
2.4 out of 5 stars (based on 14 reviews)
This shampoo/conditioner combo has seriously been the best I have ever used. I have Auburn/red hair (which is notorious for fading the quickest) and whenever I washed my hair for the first time after dying it, there was ZERO fading. I've washed my hair about 4 or 5 times since dying it and it still looks the same as when I dyed it about a month ago. 10/10 would recommend for colored hair.
Directions: Apply to wet hair. Lather. Rinse. For best results, follow with Color Endure Conditioner.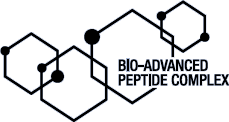 Multi-Spectrum Defense Complex
Features antioxidant-rich Green Tea Extract along with UV protection to keep color looking great.
Bio-Advanced Peptide Complex
Provides all the power you need to reconstruct damaged hair from the inside out.
Don't understand the negative reviews. I've been using the purple shampoo for 4 years, and absolutely love it. During that time my hair has gone (naturally) from 75% medium blonde to 90% white. It does a great job cutting out gold and brassy tones.
made my hair super oily and greasy! the top of my feels so heavy and weighed down
I have been trying to figure out if I was just seeing things, but yes, my hair does not appear washed at all. I feel like I have to wash my hair everyday. I'm so torn, I had high hopes for this shampoo and conditioner, now I can't even get my hair to hold a curl.