Beach Shake
Texturizing Finisher
Meet the seaside styling spray that delivers glam, beachy texture, satiny hydration, and protective separation in a single, transformative spray. That's what you get with touchable Beach Shake --an ultimate vacation from texturizers that leave behind a dry, salty finish.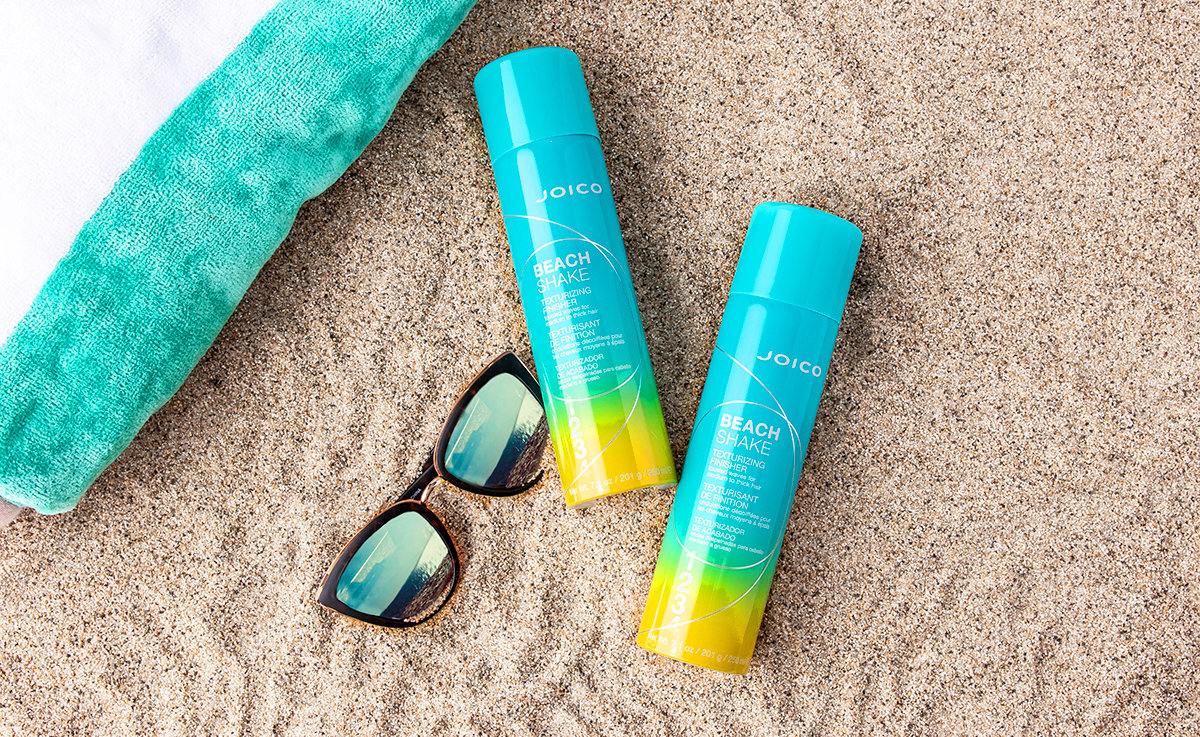 Here's Why You'll Love It
Create perfectly "imperfect" separation and coastal cool with a silky plush formula that you can play with, touch, and retouch to your heart's content.
Creates totally touchable hair with an undone look
Quick-dry with a satin finish
Ideal for medium-to-thick hair
Stainless-steel ball technology ensures an ideal balance of wax and liquid
Protects against pollution*
*laboratory tested using pollution particles.
4.3 out of 5 stars (based on 6 reviews)
This stuff is amazing not only does it smell like heaven it does wonders for my hair. it adds shine and texture without any stiffness.

Directions: Shake well. Spray into dry, finished hair for lasting results.
The ideal balance of Bees Wax and exotic oils allow you hydrate and carve out a beachy texture without that typical frizzy finish.
Bee's Wax
A busy ingredient, sealing in moisture with a lightweight, non-greasy texture that creates instant, sexy separation without an ounce of frizz.
Coconut Oil
A go-to moisture staple in Polynesian cultures, offers a natural way to add -- and lock in -- shine and nourishment for healthy, hydrated hair.
Sunflower Seed Oil
Is stocked with all the vitamins, nutrients, and essential fatty acids that herald shiny, supple, manageable strands.
I don't know what I did before this product. I must have in my wave Arsenal of products. Smells amazing and the separation is impeccable.
Just bought the body shake after using beach shake all summer. No comparison. Beach shake smells like coconut, adds huge volume and wave – ADORE!!!
Worst "beach wave" product I've ever had the displeasure of using. I normally really like joico products so I was confident I would like this product too, definitely not. Sticky, unpleasant texture. Definitely not as good as some of the less expensive drug store products.
View this post on Instagram
View this post on Instagram
View this post on Instagram