Virtual Event
Richard Mannah Master Cutting Series: Course Two
June 21 @ 10:00 am
PDT
Virtual Event
10:00 am PT. – 12:00 pm CT. – 1:00 pm ET.
Master the different disciplines and techniques of haircutting, covering – layering, classic bob and creative graduation techniques, on all different lengths and hair textures. Discover how-to incorporate relevant and trending techniques into your salon service offering and how-to design suitable looks that complement each clients hair type and face shape. In this series you will create three complete looks with commercial and versatile styling tips, and playful product application. You will learn to stretch your perspective and develop your taste, to create technically sound haircuts, that are perfectly personalized for each client.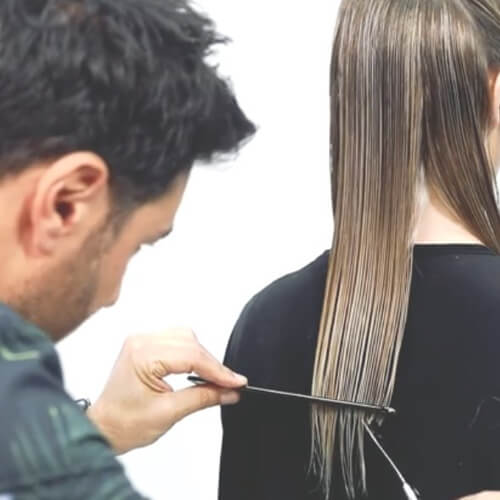 Course Two: Precision – The Classic Bob Cut / Stretch, Challenge, and Have Courage
In the second class of Master Series Cutting you will stretch and challenge your skillset with the classic bob cut. Approach this essential look with courage and avoid classic mistakes with this technique. You will learn how to cut the hair from wet to dry, check shape and balance visually and how to blow-dry with a Denman brush. Discover how to manage the ear with the proper tension, the ear-tapping technique and how to maintain movement and length where it's needed. You will learn to personalize this classic look for any clients face shape, hair type and texture.
IN THIS MASTER SERIES COURSE, RICHARD WILL TEACH YOU HOW TO:
♥ Styling Best Practices To Check The Precision Of The Cut With A Denman Brush
♥ Small And Clean Sectioning Techniques
♥ How To Manage The Ear To Avoid Holes
♥ Learn Suitability. Identify The Best Technique For The Appropriate Hair Type