Virtual Event
Richard Mannah Master Series – Course One: Fundamentals
June 14 @ 10:00 am
PDT
Virtual Event
10:00 am PT. – 12:00 pm CT. – 1:00 pm ET.
Master the different disciplines and techniques of haircutting, covering – layering, classic bob and creative graduation techniques, on all different lengths and hair textures. Discover how-to incorporate relevant and trending techniques into your salon service offering and how-to design suitable looks that complement each clients hair type and face shape. In this series you will create three complete looks with commercial and versatile styling tips, and playful product application. You will learn to stretch your perspective and develop your taste, to create technically sound haircuts, that are perfectly personalized for each client.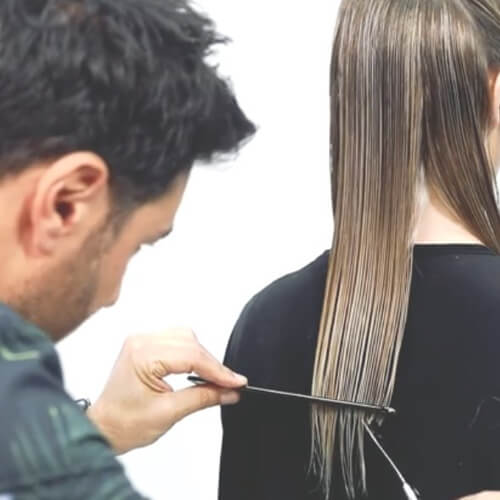 Course One: Course One: Fundamentals – Layering / Build trust, rapport, and security
In the first class of Master Series Cutting learn how to cut layers with confidence. You will learn how to cut hair from wet to dry, essential pre-sectioning methods, and how to cut section by section as a map to achieve your clients desired end result. Learn how to blow-dry to match your clients routine and then cut-in the shape to personalize and detail for your clients lifestyle. You'll not only feel confident that you can approach any layered look with ease, you'll build trust, and rapport with your clients that will last a lifetime.
IN THIS MASTER SERIES COURSE, RICHARD WILL TEACH YOU HOW TO:
♥ Learn Why Elevation & Distribution Make The Cut
♥ How-To Avoid Building Unwanted Weight
♥ Create Versatile And Seamless Layers Any Length & Texture
♥ Approach Face-Framing Sectioning and Cut Angle With Confidence