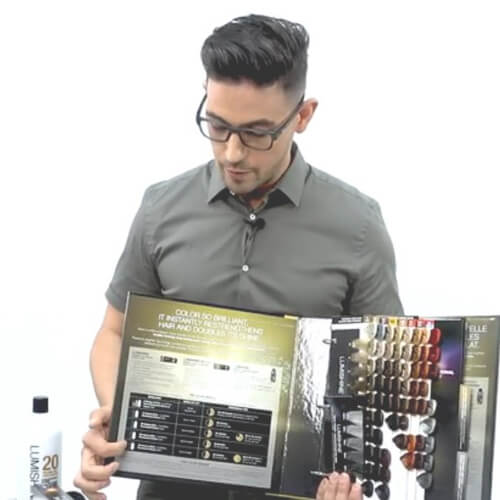 LumiShine Product Knowledge Series
The ultimate LumiShine classroom: Your front-row seat will make you a true expert on the features, benefits, and how-to's of the entire LumiShine product line from A to Z.
A perfect, glamorous, allover bright blonde –is truly effortless when you follow Jill's insider how-to's… techniques she actually uses every day to create her most popular signature look.
Root Tap & Tone Color Tutorial
Jill teaches you how to customize formulas for cool blondes using LumiShine Demi Permanent Liquids; and then demo's her technique of toning specific zones of the head to maintain brightness around the face.