Warm Banding Color Correction with Larisa Love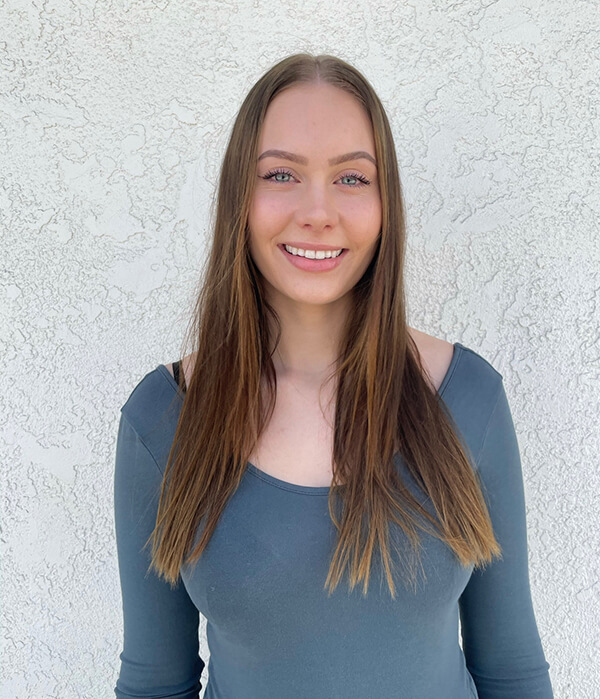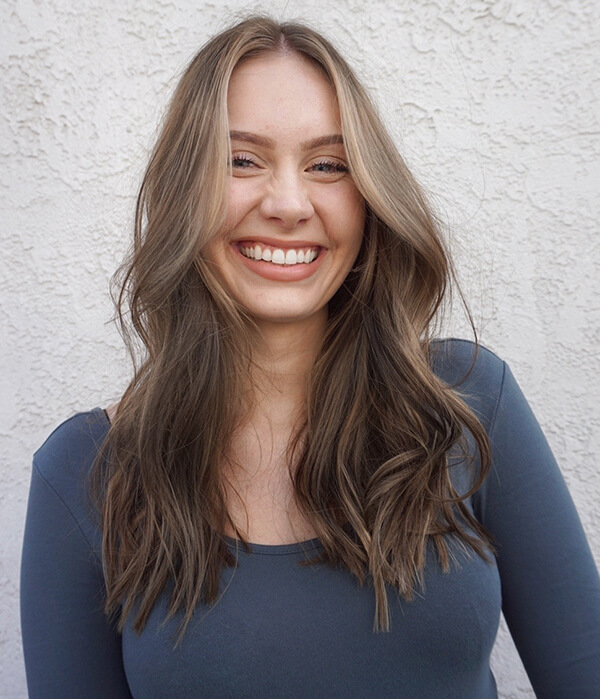 Formulas
Starting Level – Natural Level 7 with previous branding
Prep Treatment: Defy Damage ProSeries 1: Bond-Protecting Color Optimizer
Formula 1: VERO K-PAK Permanent Color 6BA with 20 Volume Veroxide
Formula 2: Blonde Life Lightening Powder with 10 Volume Veroxide
Formula 3: LumiShine Demi-Permanent Liquid 8NA + 8AA with 5 Volume LumiShine Developer
Post Treatment: Defy Damage ProSeries 2: Bond-Strengthening Color Treatment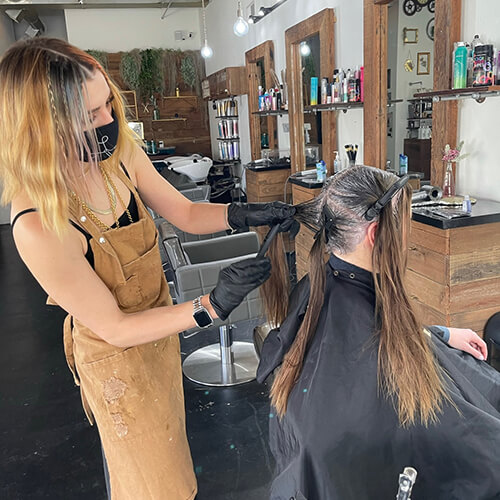 STEP 1:
Prep the hair with Defy Damage ProSeries 1, to protect the hair before any chemical service, by first shaking the can vigorously. Starting in the nape, spray in short burst onto 2-inch sections holding the can about 6 inches away. Comb through for even distribution. Apply Formula 1 in a retouch method throughout the entire head.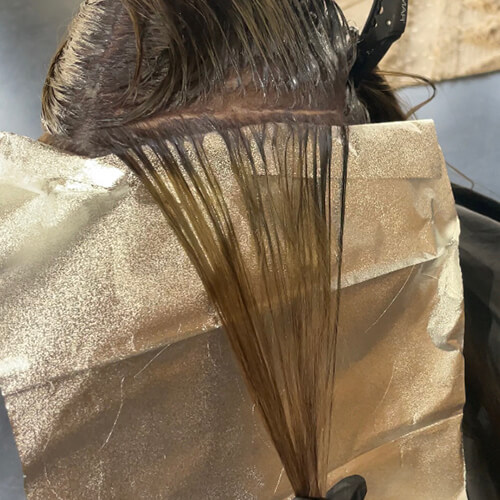 STEP 2:
Section the hair into 4 quadrants and clip for control. These 4 quadrants center point should be below the crown and leaving out a 1-inch hair line section around the entire head. Starting in the center front, take a horizontal weave babylight and apply Formula 2 leaving out the regrowth where you applied Formula 1. These babylights will correct the banding.
STEP 3:
Take a back-to-back slice parting, tease the base, and apply Formula 2.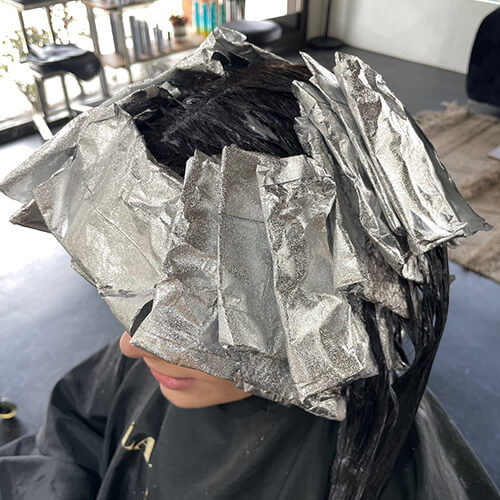 STEP 4:
Take diagonal back weave partings and apply Formula 2. Continue to do this on each top side omitting the bottom 2 quadrants.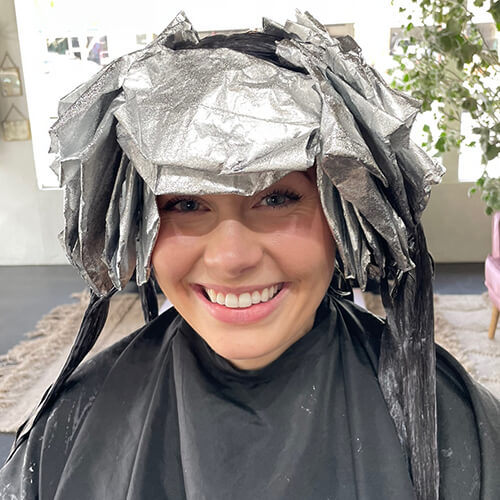 STEP 5:
Apply Formula 1 to the mids and ends to the hair left out of the foils. Process for 45 minutes. Rinse and shampoo with K-PAK Color Therapy Shampoo. Rinse and apply Defy Damage ProSeries 2 for 5 minutes. Rinse and style as desired.