Master the different disciplines and techniques of haircutting, covering – layering, classic bob and creative graduation techniques, on all different lengths and hair textures. Discover how-to incorporate relevant and trending techniques into your salon service offering and how-to design suitable looks that complement each clients hair type and face shape. In this series you will create three complete looks with commercial and versatile styling tips, and playful product application. You will learn to stretch your perspective and develop your taste, to create technically sound haircuts, that are perfectly personalized for each client.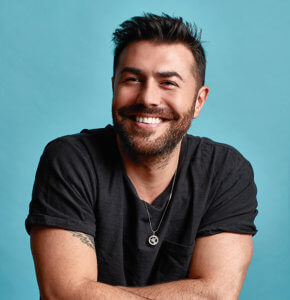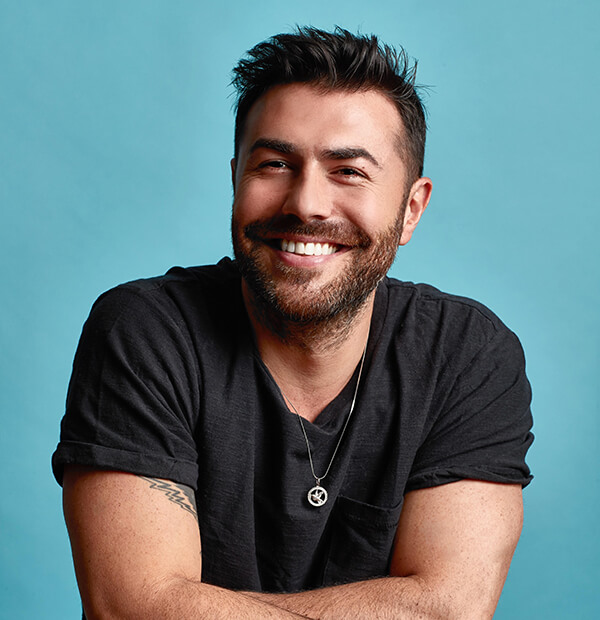 Meet The Artist: Richard Mannah
With over 25 years of experience in the hair industry that includes a leadership role at Toni & Guy London and spans across three continents (for major roles, though he's traveled the world on assignment) Richard Mannah has amounted a veritable powerhouse of experience. Mannah has amassed laudable credits such as winning awards like London Hairdresser of the Year 2011/2012 (British Hairdressing Awards), being a part of the Australian F.A.M.E. Team for the Fellowship for British Hairdressing, working on NY and London Fashion Week projects for Vivienne Westwood, Tommy Hilfiger, Vera Wang, and his work has been published in industry and commercial publications alike – everything from Elle and British Vogue to Creative Head and The Journal.
RSVP NOW
Fill out the form below to receive event details and lesson password to access all courses.
Elevate Your Skills: Master Cutting Series
Course One: Fundamentals - Layering / Build trust, rapport, and security
When: 11/08/21 – 10am PST
In the first class of Master Series Cutting learn how to cut layers with confidence. You will learn how to cut hair from wet to dry, essential pre-sectioning methods, and how to cut section by section as a map to achieve your clients desired end result. Learn how to blow-dry to match your clients routine and then cut-in the shape to personalize and detail for your clients lifestyle. You'll not only feel confident that you can approach any layered look with ease, you'll build trust, and rapport with your clients that will last a lifetime.
IN THE FIRST MASTER SERIES COURSE, RICHARD WILL TEACH YOU:
♥ Learn Why Elevation & Distribution Make The Cut
♥ How-To Avoid Building Unwanted Weight
♥ Create Versatile And Seamless Layers Any Length & Texture
♥ Approach Face-Framing Sectioning and Cut Angle With Confidence
Downloads:
Course 1 Outline
Terminology & Methodology
Course Two: Precision - The Classic Bob Cut / Stretch, Challenge, and Have Courage
When: 11/15/21 – 10am PST
In the second class of Master Series Cutting you will stretch and challenge your skillset with the classic bob cut. Approach this essential look with courage and avoid classic mistakes with this technique. You will learn how to cut the hair from wet to dry, check shape and balance visually and how to blow-dry with a Denman brush. Discover how to manage the ear with the proper tension, the ear-tapping technique and how to maintain movement and length where it's needed. You will learn to personalize this classic look for any clients face shape, hair type and texture.
IN THIS MASTER SERIES COURSE, RICHARD WILL TEACH YOU:
♥ Styling Best Practices To Check The Precision Of The Cut With A Denman Brush
♥ Small And Clean Sectioning Techniques
♥ How To Manage The Ear To Avoid Holes
♥ Learn Suitability. Identify The Best Technique For The Appropriate Hair Type
Downloads:
Course 2 Outline
Terminology & Methodology
Course Three: Creative - Graduation Haircut / Visual Learning, Inspiration, and Taste
When: 11/22/21 – 10am PDT
In the third class of Master Series Cutting you will learn how to apply inspiration to your haircut methodology, design your cut visually, develop your taste and how to apply it creatively. You'll be challenged to step outside of your comfort zone and study how your visual influences impact your style and expand what you are innately attracted to. You'll practice a creative graduation technique, with disconnecting sections, and achieve a result that is wearable, salon-friendly and inspired by fashion.
IN THIS MASTER SERIES COURSE, RICHARD WILL TEACH YOU:
♥ Learn To Break The Rules With Technique & Create A Wearable Look Inspired By Fashion
♥ Develop Your Taste. How Your Visual Input Impacts Your Physical Output
♥ Discover How Product Play Creates Versatility And Texture
♥ How-To Apply Disconnecting Sections To The Graduation Cut Technique
Downloads:
Course 3 Outline
Terminology & Methodology