Ready to take your skills to a new level of creativity and excellence? Join Joico Master Artist, Cherry Petenbrink, for this exciting, 8-part Color Master Series, presented to you LIVE from Joico's brand-new virtual classroom.
Select and sign up for the classes you're most interested in or register for all 8 master series classes at once.
This in program, Cherry combines theory, chemistry, architecture, and design; color-correction techniques, modern placement and application strategies, gray coverage formulation and the latest trends in toning. Learn how to create customized hair color results for every client who sits in your chair.
Complete 5 out of the 8 courses and earn a master-level certificate of completion.
IN THIS MASTER SERIES, YOU'LL LEARN

Stretch Your Skills & Develop Your Technique to Get Big-Time Results
Level up your Hair Color Expertise across all Haircolor categories
How-to Increase Your Guest Tickets
Become Fearless in Color Correction and Toning
Create Custom Hair Color Results & Be a Stand-Out Leader in Your Salon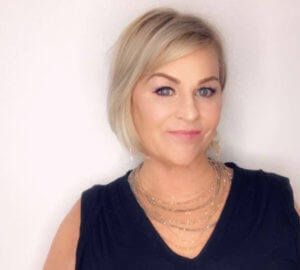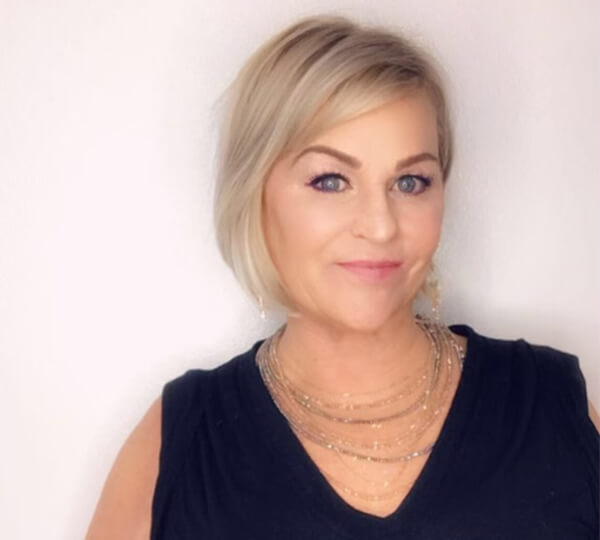 Meet The Artist: Cherry Petenbrink
Joico Master Artist Cherry Petenbrink, is a leading name in the beauty biz. A seasoned Master Educator, featured on global stages, owner of an award-winning LA-based salon, and a popular fixture in Hollywood hair circles, Cherry's talents have reached the stars; Her film clients include, Jennifer Lawrence, Scarlet Johannsson, and Julia Roberts.
Well known for merging meticulously executed techniques with trend-setting creativity, Cherry's exacting and inspiring — her instruction delivers the very skills that have made her an industry fixture.
RSVP NOW
Fill out the form below to receive event details and lesson password to access all courses.
Elevate Your Color Skills: The Color Master Series
Course Five: Glow-And-Go
When: 6/22/21 – 10am PDT
How Long: 90 Min (1 Hour Technical 30 Min Q&A)
Class Type: Express Balayage
Sometimes it's the little things that make the biggest difference. In the fifth master series course, you will learn the tricks and techniques to quickly achieve gorgeous color results that will take your earning potential to the next level. Learn efficient and time-saving application techniques, that create head-turning, hair color that will make your clients glow from the inside and out.
Course Six: A New Way for Gray
When: 6/29/21 – 10am PDT
How Long: 90 Min (1 Hour Technical 30 Min Q&A)
Class Type: Perfecting Gray Coverage
Learn the key to maintaining a devoted gray hair color clientele and take a deep dive into the techniques that produce youthful, glowing results with the hottest hair color trends. In the sixth color master series course, you'll learn how to grow and maintain your gray hair color book, develop trust, and report with your clients and keep them returning to you with loyalty.
IN THIS MASTER SERIES COURSE, CHERRY WILL TEACH YOU HOW TO:
♥ How to Identify and Formulate Based on Percentage of Gray
♥ Learn The "Why" Behind Formula Shifting
♥ Quick Processing Tricks to Build Amazing Tonal Dimension
♥ Achieve Beautiful 100% Coverage Consistently
Downloads:
Color Wheel
Color Wheel Blank
Course Seven: Perfect Placement Part 1
When: 7/06/21 – 10am PDT
How Long: 90 Min (1 Hour Technical 30 Min Q&A)
Class Type: Perfecting Multidimension Haircolor
As the saying goes: location, location, location. It's true in real estate and it's true in hair color. Whether you're dreaming up beautiful Baby Lights, Balayage, or any other dimensional masterpiece, placement is key. In the seventh color master series course you will learn how to identify where to place and apply the perfect single foil or brush stroke. This versatile approach will empower your hair color placement instincts, intuitively for any desired tonal result.
Course Eight: Perfect Placement Part 2
When: 7/13/21 – 10am PDT
How Long: 90 Min (1 Hour Technical 30 Min Q&A)
Class Type: Perfecting Multi-dimensional Hair Color
In the eighth, and last, master series course, this session is designed for you to approach any hair color application with confidence and ingenuity! Learn how to create color melt, shadow base, gradient, edgy, and dimensional results with confidence. Hair will become your canvas, and you'll get to express your skill and creativity with freedom. This experience will add value to your career for a lifetime!