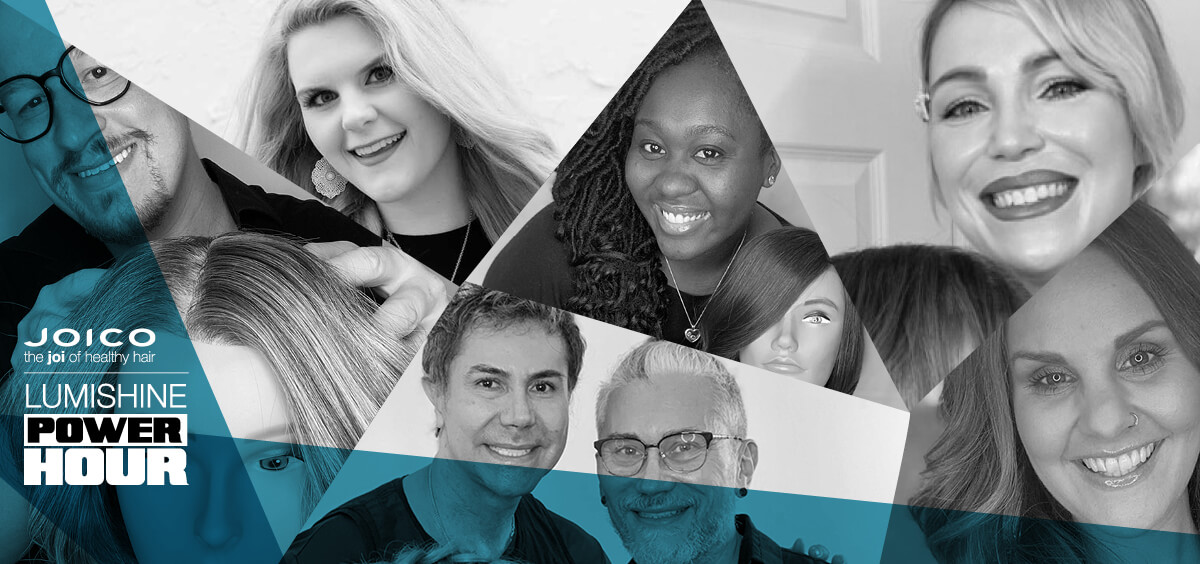 Instructor: Kyle Miller
Date: January 10th, 2022
Time: 10:30 AM PST
Instructor: Lisa Maxey
Date: February 14th, 2022
Time: 10:30 AM PST
Instructor: Lisa Maxey
Date: March 21st, 2022
Time: 10:30 AM PST
Instructor: Lisa Maxey
Date: April 25th, 2022
Time: 10:30 AM PST
Make every minute count with Lumi10 Permanent Crème Color. Achieve 100% gray coverage, with 2x the shine, in only 10 minutes!
In this session, you will learn gray coverage formulation, made simple, with the Lumi10 pre-blended shades. Learn how to increase your profits with faster color processing and speedy service times, to see more clients in each day. And offer time-saving add-on services to you cut and style clients or accommodate last minute walk-ins without comprising customer service. Lumi10 Permanent Crème Color is your perfect partner for expanding your current color service menu, with a compact inventory with trusted Joico quality – deliver color results you can count on every time!
Master this delivery system, learn key formulations and application techniques, in this priceless and interactive Power Hour with passionate Joico Brand Educators.
100% Gray Coverage in ONLY 10 minutes!
Fast & Efficient Stress-Free Color Services To Increase Your Profits
Formulation Tips for Pre-Blended Shades & Strategic Application Techniques
Achieve True-To-Tone Reflects with Concentrated Pigments For Long-Lasting Results
Innovative Salon Business Tips To Re-Formulate Your Salon Service Menu
RSVP NOW
Fill out the form below to receive event details and lesson password.