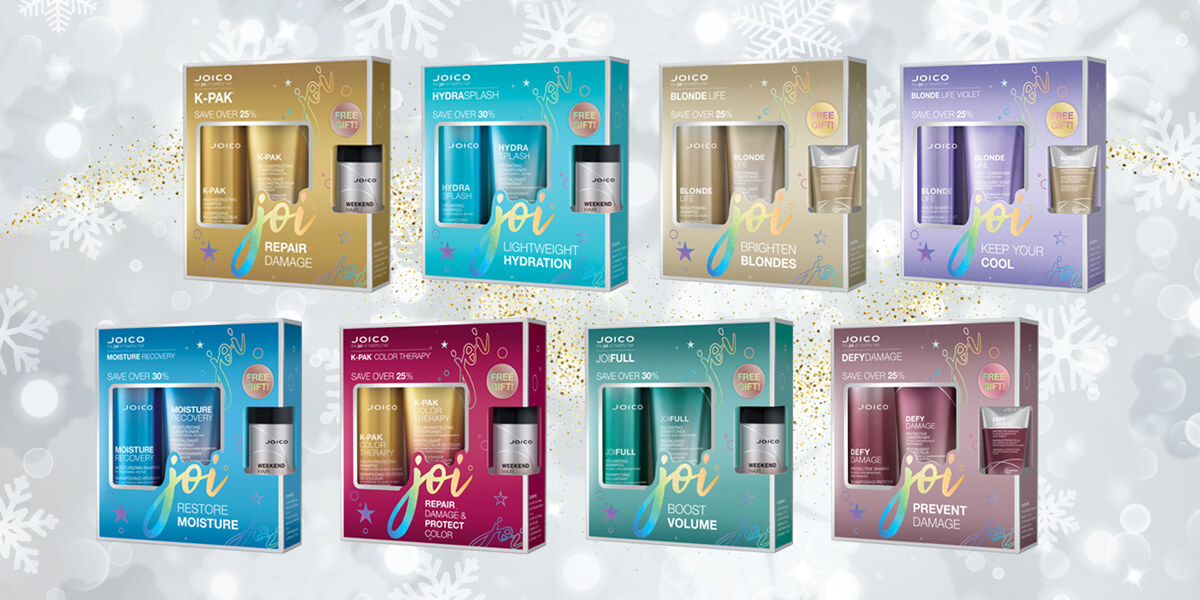 12 Days Of Holiday Hair Prizes!
Want amazing healthy hair for the Holiday Season? Enter For A Chance To Win joi-ful Products In Our Win-Ter Wonderful Sweepstakes!
Joico brings to you… 12 Days Of Holiday Hair Prizes! 'Tis the season to spread the joi, so get ready to herald the arrival of the biggest giveaway of the holidays, with a bounty of beauty delivered to lucky fans every day for 12 days straight! From December 1st–12th, we'll randomly choose winners to receive exciting holiday hair kits, featuring some of our most beloved products, including Defy Damage, Blonde Life, K-PAK, Moisture Recovery and new JoiFull. Check out the full details here and enter below. It's the hottest haul-iday of the year!